Achieve Sweet Career Goals in a Pastry Role at Disney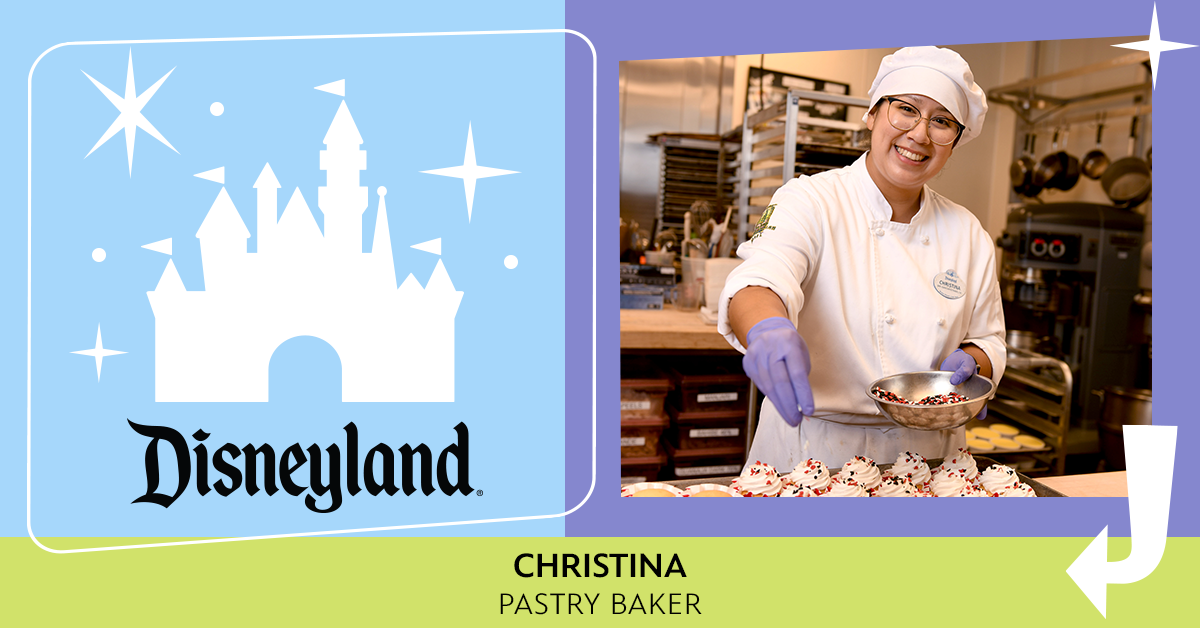 As the sun rises over Disney's Grand Californian Hotel & Spa, the bakery is already bustling behind the scenes with Culinary teams as they get an early start to their day.
"My role in the bakery is making sure all the orders for the day are prepped and sent out on time," said Pastry Baker Christina. "I start my day making sure there are sauces made and whipped creams, then I put together cookies for different locations and also get to decorate the desserts!"
Christina joined the Disney Culinary team at Disneyland Resort four years ago and has been crafting unforgettable desserts at Disney's Grand Californian Hotel & Spa ever since!
"As a Pastry Baker, I am able to create magic for not just one location but several," said Christina. "In this bakery, we bake pastries and desserts not only for Storytellers Café and Napa Rose, but we also extend out into the park for locations such as Carthay Circle Restaurant and Club 33."
At our parks and resorts, cast members are at the heart of the magic and are empowered to go above and beyond to add extra touches of pixie dust in their roles.
"I have had many opportunities to create magic for guests, such as making special desserts for guests who are celebrating weddings, anniversaries and birthdays," said Christina. "One memorable magical moment I had was celebrating a wedding anniversary. I made a plate with pairs of desserts to celebrate the happy couple, a pair of strawberries, Mickey cookies and even macaroons!"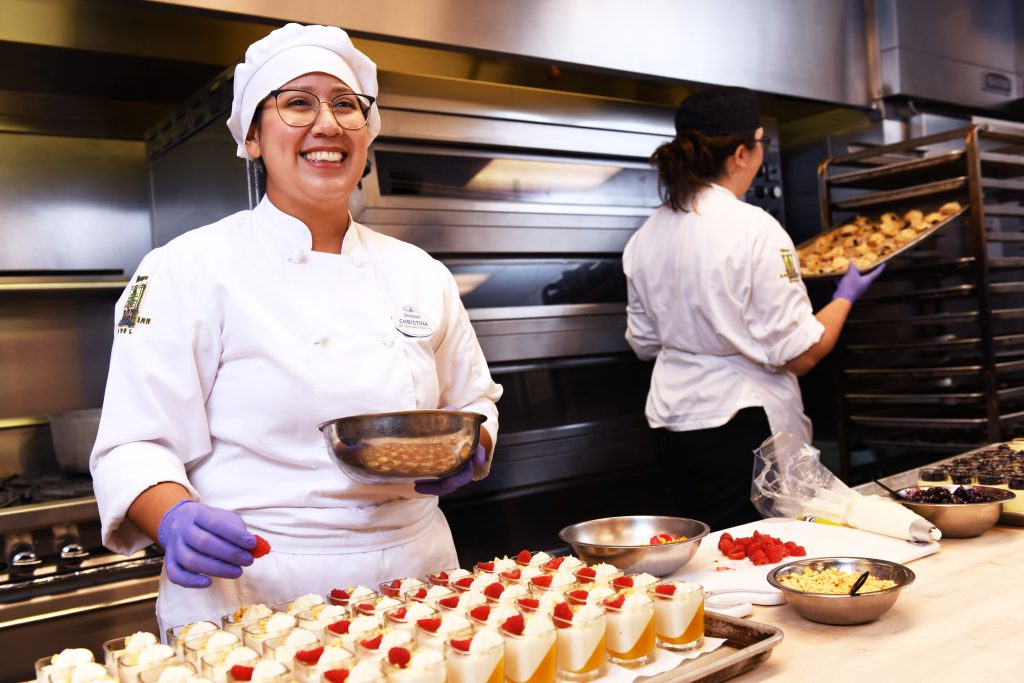 As she continues to build her culinary career, Christina is looking forward to the many opportunities to learn and develop at Disney.
"I chose to work for Disney because they offer many opportunities to grow in the company especially doing what I love the most," said Christina. "I feel very supported with the chefs I am lucky to work beside with, I know they want to see everyone succeed. Plus, who wouldn't want to work for The Happiest Place on Earth?"
With a fast-paced kitchen environment, it's essential that our Culinary teams collaborate, communicate and support each other to meet their goals.
"I would describe my work and team environment as hard working and a family," said Christina. "My favorite aspect of my team's culture is that they make everyone from someone visiting to someone's first day feel comfortable. It's always a good work vibe and great attitude from all the cast members that makes our team function so well."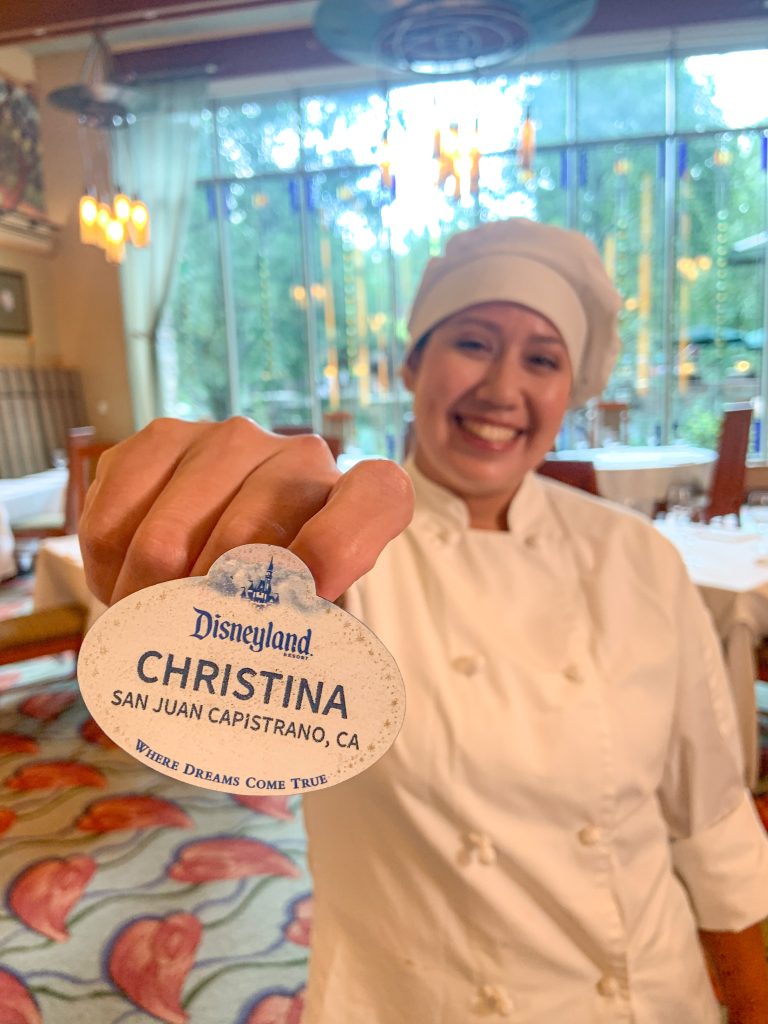 Each day the bakery cast members produce thousands of desserts, pastries and breads, all while maintaining the high-quality and attention to detail that Disney is known for.
"I find the most fulfilling part of my job is making sure great product goes out through our doors," said Christina. "We have expectations being at Disney and it makes me happy to know we can produce excellent desserts and make people smile. My favorite part of my day is knowing that guests will enjoy what we create fresh for them in the bakery."
For anyone considering pursuing their own career at Disney, Christina shared this advice:
"There are so many opportunities to find a job at Disney that suits you whether it be culinary, arts, dancing, the list goes on," said Christina. "Never forget that we are the magic creators, the cast members, and it's all one big show that makes people happy every day."
Ready to discover the possibilities of a Culinary role at Disneyland Resort? Click to explore open roles and apply today!