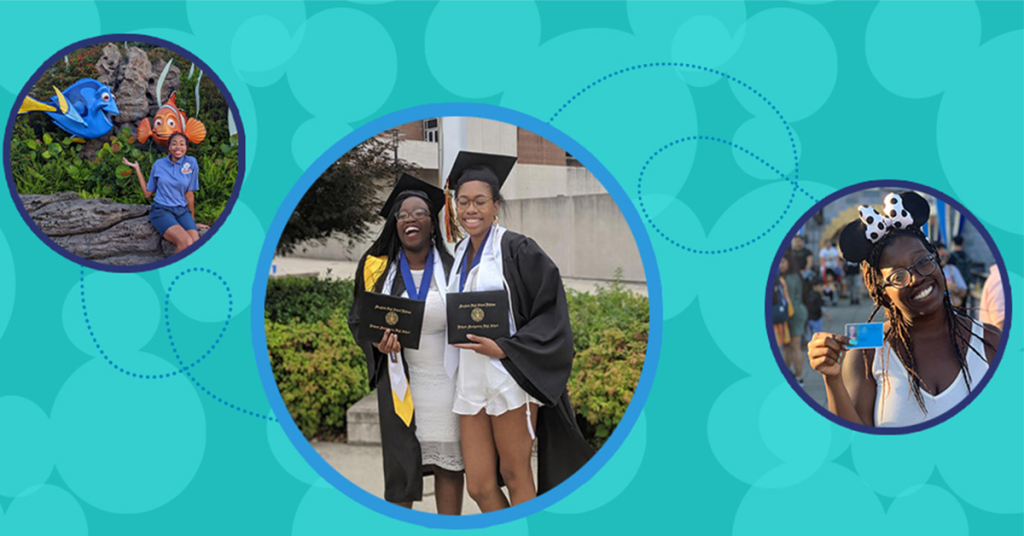 Mikhaila Estwick and Maureen Zeufack met during their freshman year of high school and became friends during biology class. Today, the high school friends are both pursuing their dreams with The Walt Disney Company – on opposite coasts. Learn how the Disney UNCF Corporate Scholars Program brought these two together and what advice they have for future Disney Interns.
Manuel Contreras
Park Greeter Lead at the Disneyland Resort Main Entrance
"In a reimagined tomorrow, people would not be afraid to be their true, authentic selves. They would be able to live their lives without fear of judgment."
Take A Look Inside Disney
Sign Up for Email Updates
Sign up to receive the latest news about The Walt Disney Company and learn about career opportunities that may be right for you.
Walt Disney Company and its Affiliated Companies are Equal Employment Opportunity employers and welcome all job seekers including individuals with disabilities and veterans with disabilities. If you have a disability and believe you need a reasonable accommodation in order to search for a job opening or apply for a position, email Candidate.Accommodations@Disney.com with your request. This email address is not for general employment inquiries or correspondence. We will only respond to those requests that are related to the accessibility of the online application system due to a disability.
© Disney, All Rights Reserved