 Disney is a place of storytelling and where our favorite stories come to life! When you visit a Disney theme park or resort, the costumes, or uniforms, that cast members wear are an extension of the immersive stories and experiences we create for our guests. For Ida, Costume Designer with Disney Live Entertainment, an exciting opportunity to tell a new story through costume came last year allowing her to revisit a lived experience to create an authentic outcome.
LIFE AT DISNEY PODCAST - SEASON 1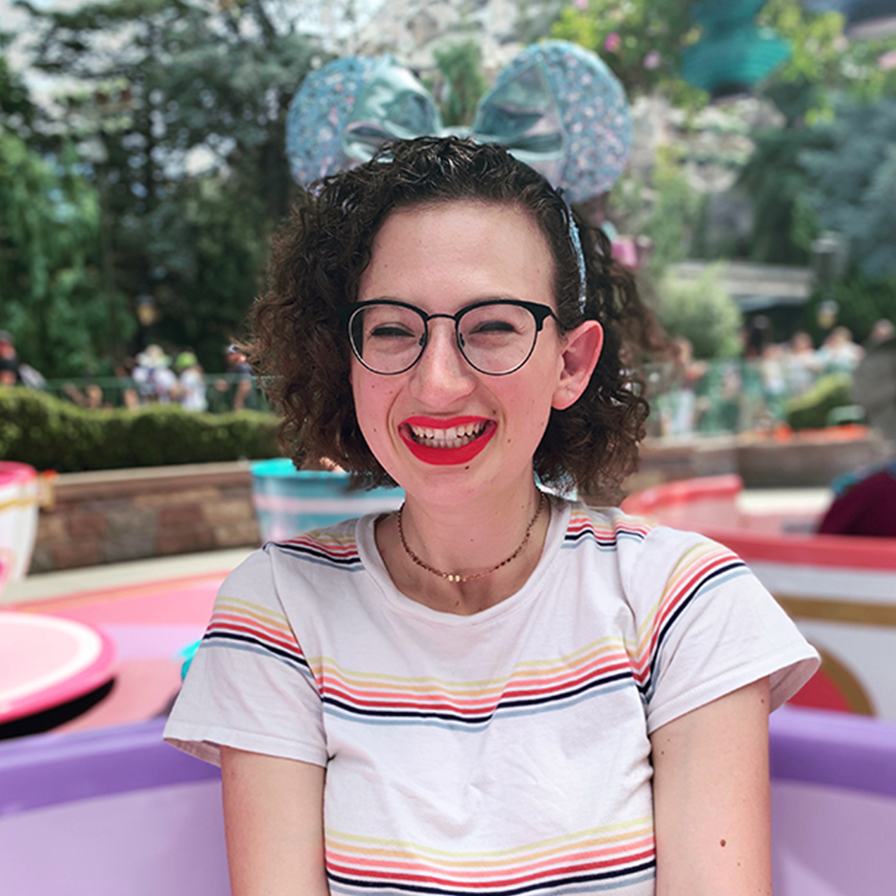 Sarah Trop
Pipeline Technical Director
Industrial Light & Magic (ILM)
"My entire job is to support the storytelling our visual effects artists do in their work. We have the opportunity at ILM to work on movies across the film industry and tell stories from all different points of view. I love getting to support so many different types of stories and the people working on them."
Take A Look Inside Disney
Sign Up for Email Updates
Sign up to receive the latest news about The Walt Disney Company and learn about career opportunities that may be right for you.
Walt Disney Company and its Affiliated Companies are Equal Employment Opportunity employers and welcome all job seekers including individuals with disabilities and veterans with disabilities. If you have a disability and believe you need a reasonable accommodation in order to search for a job opening or apply for a position, email Candidate.Accommodations@Disney.com with your request. This email address is not for general employment inquiries or correspondence. We will only respond to those requests that are related to the accessibility of the online application system due to a disability.
© Disney, All Rights Reserved