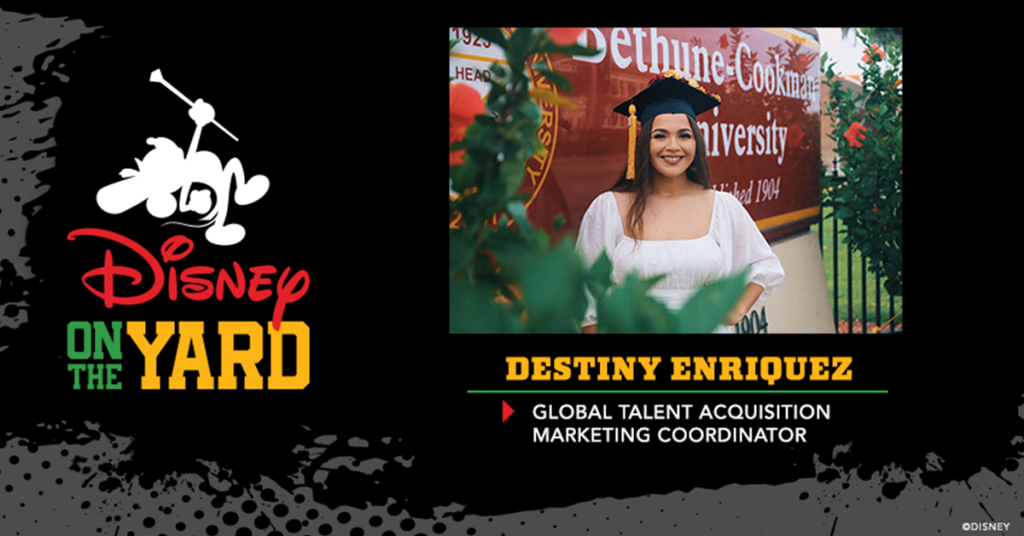 Meet Destiny Enriquez, a Professional Intern with the Global Talent Acquisition Marketing Team. Learn more about Destiny, her passion for her HBCU, and how her experience has come full circle.
RALPHIE GIRON
Manager for Disney Sensitive Information Protection
"A Reimagined Tomorrow is not reimagined, it is created. We each have the opportunity to raise our voice, but we should also raise our hands to change our narratives and future."
Take A Look Inside Disney
Sign Up for Email Updates
Sign up to receive the latest news about The Walt Disney Company and learn about career opportunities that may be right for you.
Walt Disney Company and its Affiliated Companies are Equal Employment Opportunity employers and welcome all job seekers including individuals with disabilities and veterans with disabilities. If you have a disability and believe you need a reasonable accommodation in order to search for a job opening or apply for a position, email Candidate.Accommodations@Disney.com with your request. This email address is not for general employment inquiries or correspondence. We will only respond to those requests that are related to the accessibility of the online application system due to a disability.
© Disney, All Rights Reserved