Showcasing Passion, Talent, and Culture: Meet Chef Daniel Contreras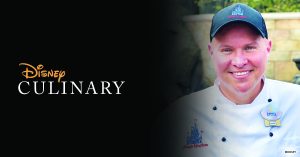 Disney Culinary is ever-evolving and helps to amplify diverse voices. Our food and beverage cast members bring a personal touch of magic to help bring a unique flavor to our guests.
Meet Chef Daniel Contreras, a proud immigrant from Colombia, who made his childhood dream come true as the Chef at Be Our Guest in Magic Kingdom.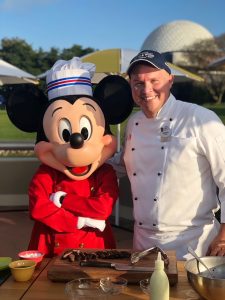 "At first, coming from another country, I had no idea what my plan was. I thought it would be fun to work at the very place I had fond memories of as a kid. But now, it's so much more than that," says Chef Daniel.
Chef Daniel utilized his unique perspective to help create menu offerings based on cooking trends, food seasonality, and even Disney's films.
"We like to evolve our food and beverage constantly, but what is most important for me is to put a personal or cultural touch to help make our guests' experiences truly unique."
Beginning his Disney journey in 2006 as a Cook 2 at the Crystal Palace in Magic Kingdom, Daniel fell in love with his work environment and the culinary team's sense of camaraderie.
"I saw the tremendous opportunity that Disney offered me to develop my culinary skills and grow my career as a professional and as an individual, so I started to dream even bigger."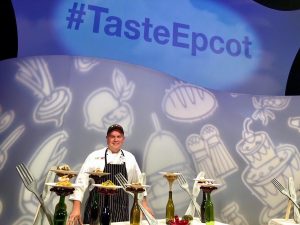 With hard work and determination, Chef Daniel was able to utilize his skills for the EPCOT International Food & Wine Festival—achieving his proudest accomplishment.
"I am thrilled that I was able to showcase my roots, but also the entire marketplace concept of cooking with wood fire."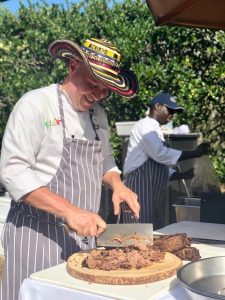 Being able to create his favorite dish—Corn Cake Arepa with Chimichurri Skirt Steak, Jicama Slaw, and Cilantro Aioli—and serving it at 'Flavors from Fire' during the festival has become one of the highlights of his career.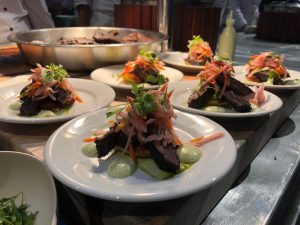 Chef Daniel's advice for aspiring culinarians? "I would say that in order to accomplish anything you want and never lose your essence; you need to be unafraid to dream."
Click here to explore a career in Culinary: https://jobs.disneycareers.com/culinary-jobs-at-disney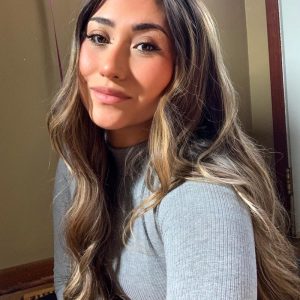 by Ava F., Communications Coordinator