Creating Wonders & Ensuring Safety: Meet Jana, Structural Engineer, Disneyland Resort
From maintaining Sleeping Beauty Castle to partnering with project teams developing exciting new offerings for Disneyland Resort, the Architecture & Facilities Engineering team plays an integral role at the heart of the magic. Meet Jana Tokuhama, a Staff Structural Engineer who has been with the team for the past five years.
"Disney has always been a leader in the entertainment industry, and our theme parks allow guests to immerse themselves in the world of their favorite movies and shows," said Jana. "My work as a structural engineer brings all those experiences to life in a safe way."
Structural engineers help project teams throughout the process of conceptual studies, design development and construction. They provide feasibility studies, conduct design reviews, and visit project sites, to ensure that our projects satisfy our guests and cast members while keeping safety paramount. They also frequently partner with the maintenance and support team to ensure all elements are safe from a structural perspective, assisting in inspections and providing repairs as needed to keep The Happiest Place on Earth operating safely.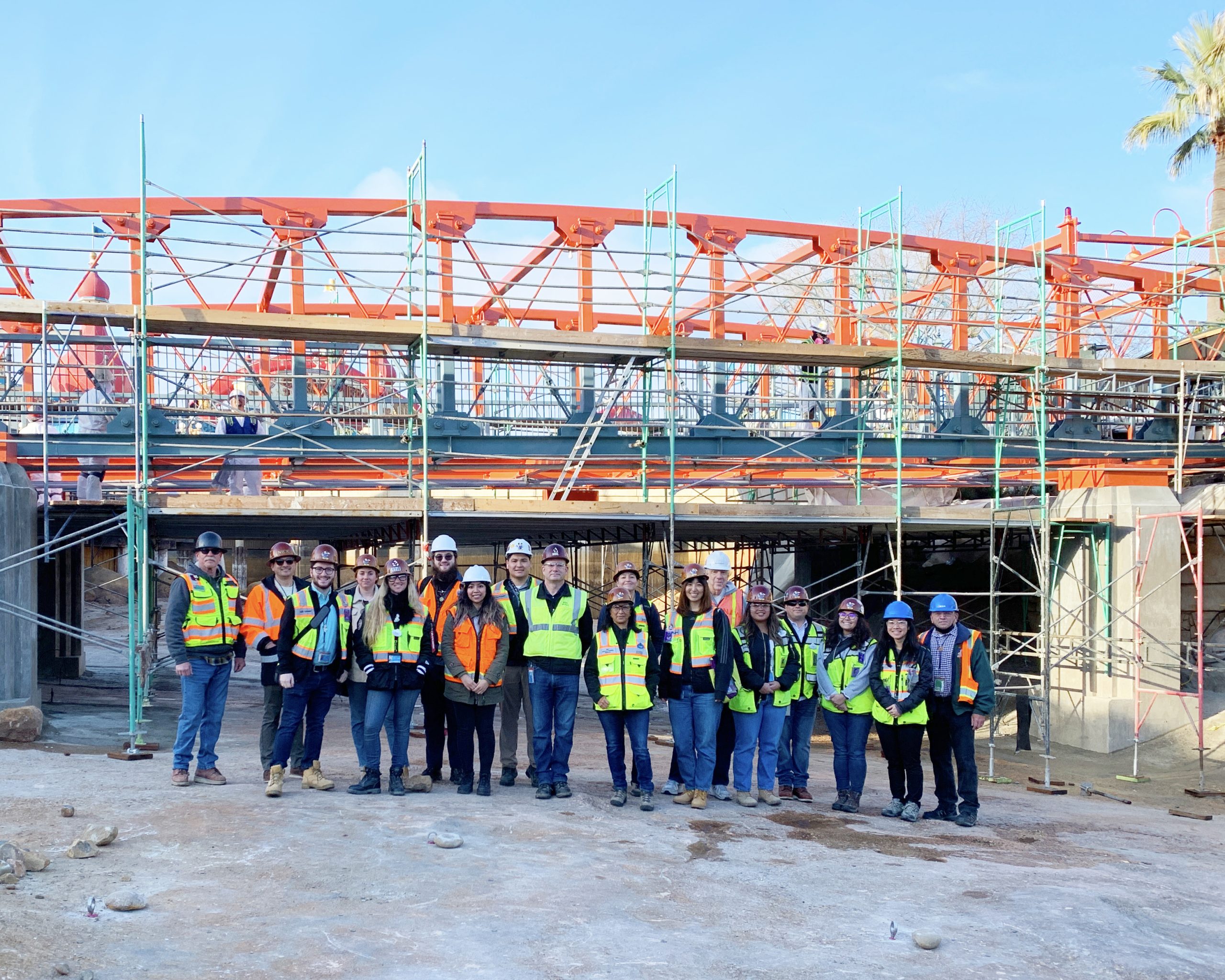 "My favorite part of the day is being able to be on-site at projects and be able to physically see a project from demolition to every part in the construction process. I also enjoy being able to see guests' reactions when our projects are complete and open to the public. The awe and joy in the eyes of our younger guests is the best feeling."
Jana's previous experience working at a consulting structural engineering firm helped prepare her for her current role at Disney.
"Through that firm, I was able to work on the conversion of the Hyperion Theatre to house the 'Frozen Live at the Hyperion' show as a consulting engineer. That was the first time I got to walk backstage at the resort, and it was also the first time I had worked on an entertainment/theme park project."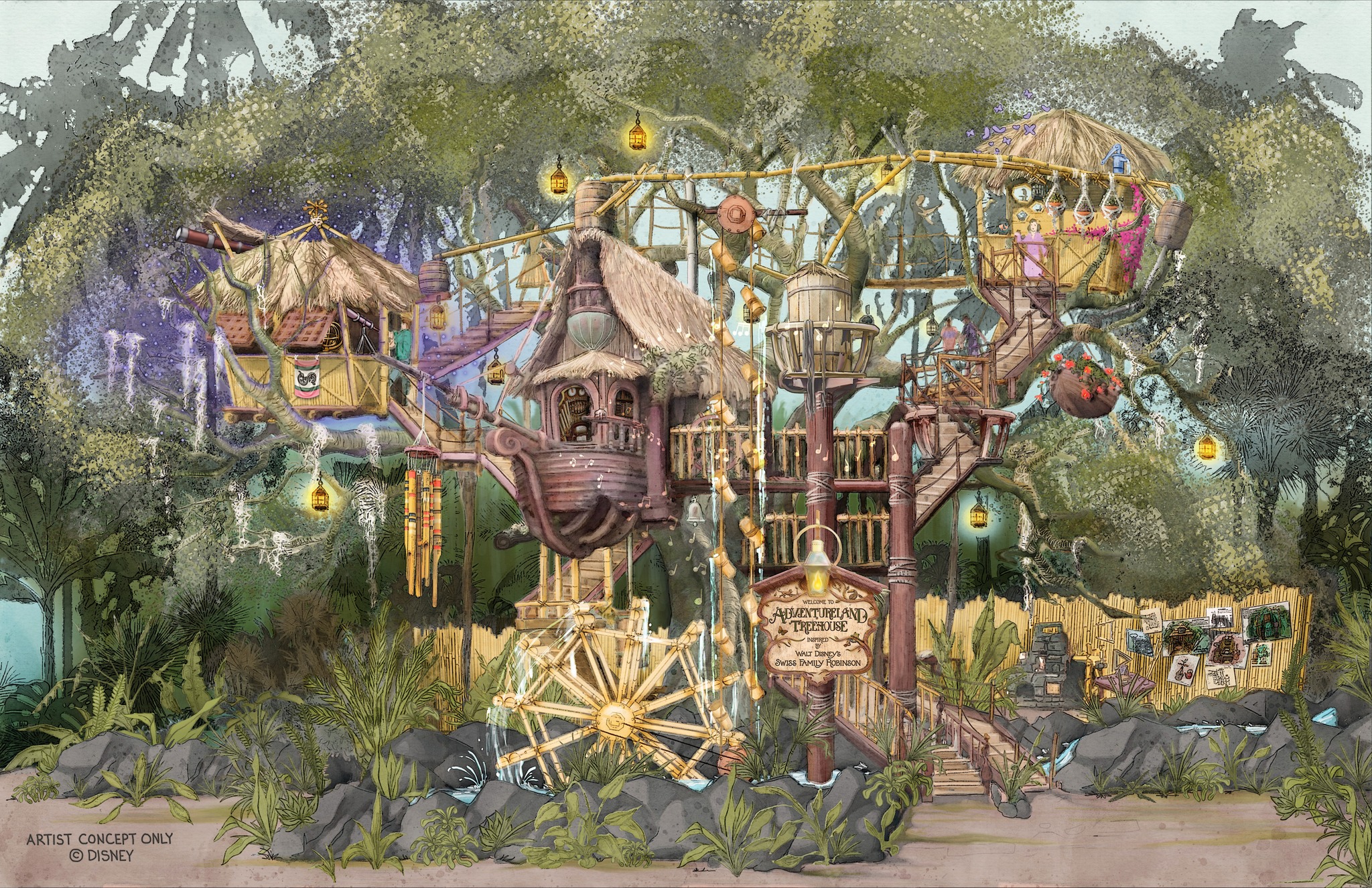 Currently, Jana is supporting ongoing work transforming Tarzan's Treehouse to a new experience paying tribute to the original treehouse that Walt Disney and his Imagineers built in 1962 for the hit movie, "Swiss Family Robinson." The Adventureland Treehouse will showcase wondrous new environments created amongst the branches of a giant tree on the shores of the Jungle River, where guests will once again enter by the giant waterwheel and follow the wood rope stairways up, up, up into the boughs.
"Two years into the process, we have worked closely with partners at Walt Disney Imagineering, Operations, Safety, consultants, contractors, and so many more to retrofit the treehouse and provide a new experience for guests who may have been too young to remember the original Swiss Family Treehouse."
At Disney, teamwork is key to bringing the magic to life and Jana has seen that in action on every project she has supported. Together, Jana and her partners on a project must find the delicate balance between achieving a desired creative vision and ensuring structures are safe and compliant with codes and standards.
"My favorite aspect about my team environment is the ability to work with a big group of people, with diverse backgrounds, experiences, and expertise. It's rare to be able to not only work with architects and engineers directly but also with artists, food and beverage people, hotel workers, steel workers, and rockwork designers. I am inspired by my fellow cast members, especially the ones on my team, who work tirelessly to ensure the magic at our resort remains alive, while also ensuring that we are keeping our guests safe and sound."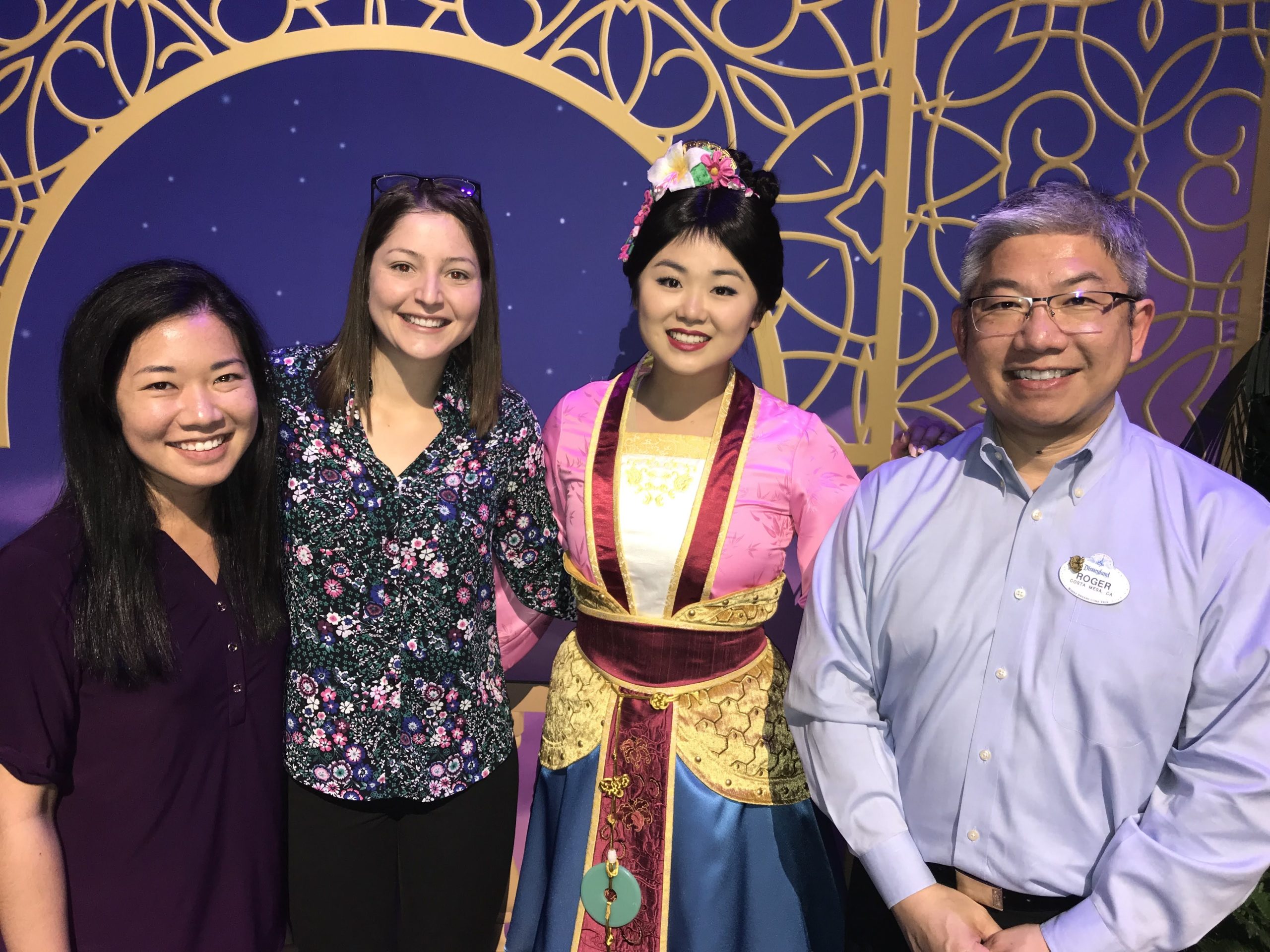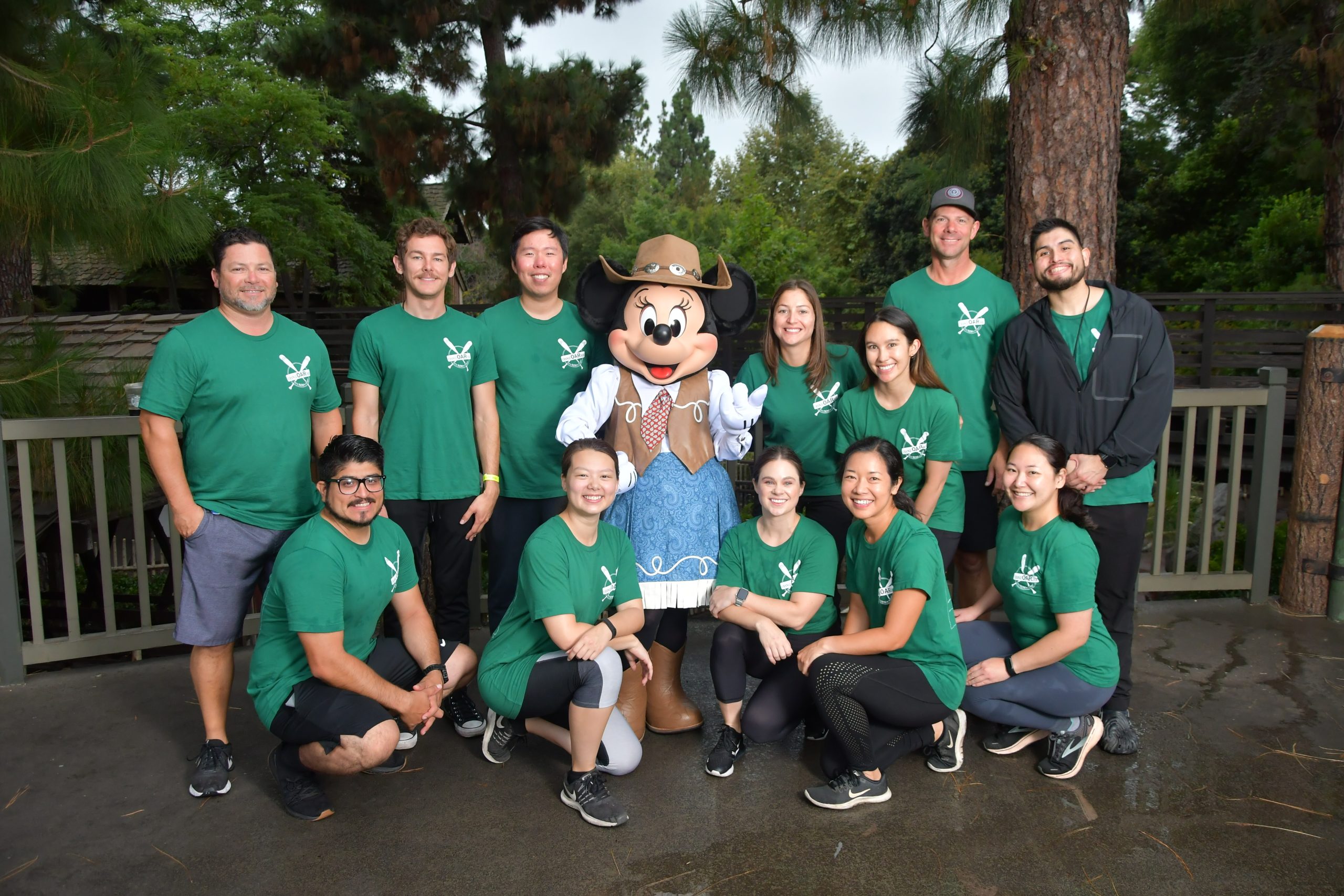 Aside from working on uniquely Disney projects, the culture of camaraderie fostered in the workplace sets a career at Disney apart. Whether going about a normal workday or racing around the Rivers of America in Davy Crockett's Explorer Canoes with your coworkers during the Disneyland Resort Canoe Races, you can find your community.
"There is something to be said about feeling like a small fish in a big ocean at times, but it's the relationships I have built with my coworkers that make the days go by quickly. We have a high standard we need to maintain, but my fellow cast members are all working towards the same goals of safety and guest experience that makes work fun."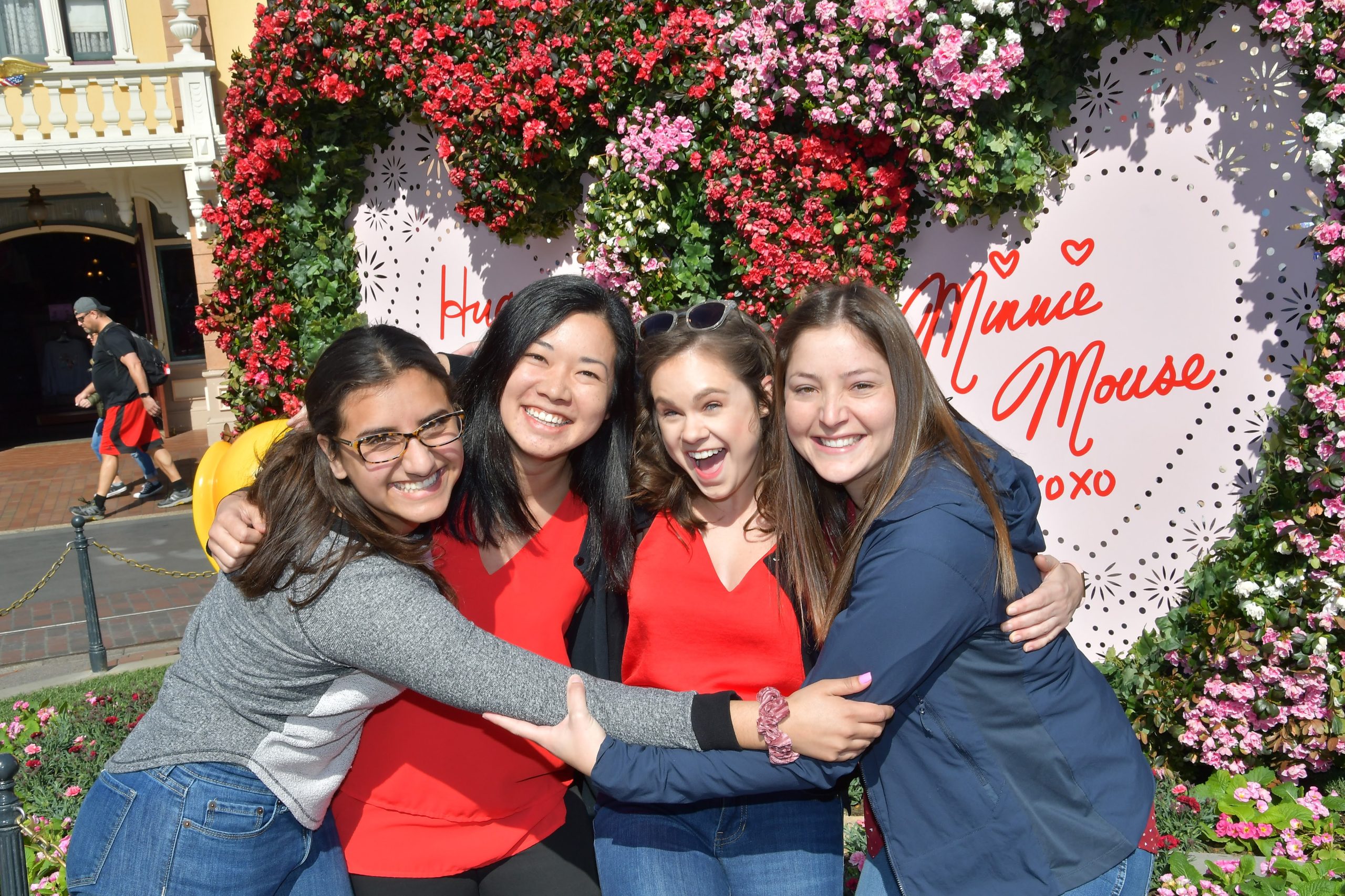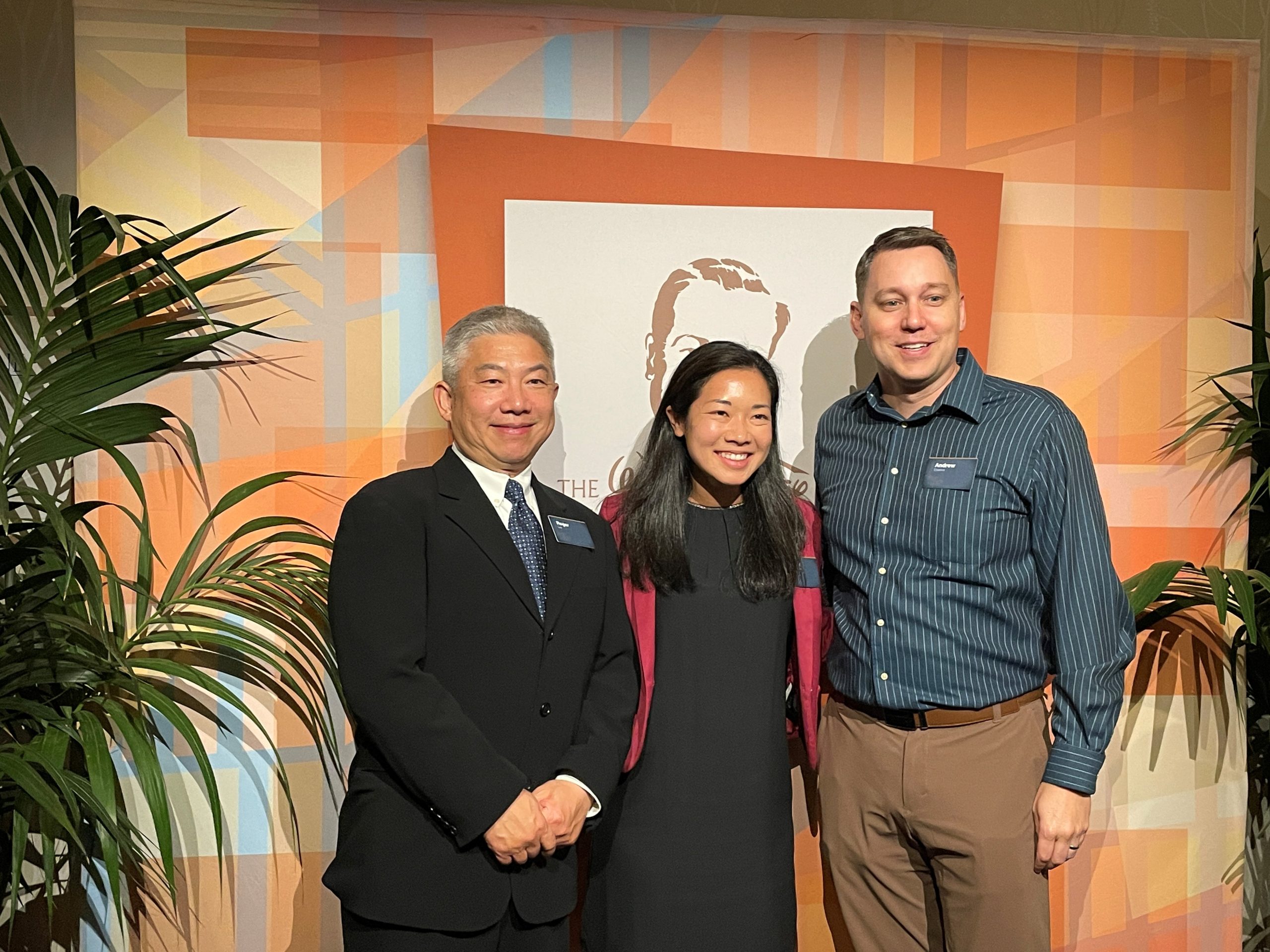 As The Walt Disney Company looks ahead to the next century, Jana is proud to be a part of the ongoing transformation and growth. In fact, Jana was honored by her peers as a 2022 recipient of the Walt Disney Legacy Award. Less than 1% of all Disney Parks, Experiences and Products cast members receive this award, making it the highest honor awarded to cast members across the globe who continue to live out Walt Disney's lasting legacy of excellence as a dreamer, a creator and an inspiration.
"It's an honor to be a small part of continuing Disney's legacy. I remember going to the resort with my grandma, brother, and cousins when I was a kid. While things have definitely changed since that time over 20 years ago, it is a cool feeling to be able to maintain that same magic while also keeping up with the new technologies that enhance the theme park experience."