Reaching New Heights as a Dancer in "Festival of the Lion King"
Since he was eight years old, Walt Disney World Resort cast member Marcus Boyle knew he would be a dancer.
"From the first downbeat of my first class, I was hooked," said Marcus. "Expressing myself through movement and performance gives me a joy like nothing else. To share that joy with audiences every day is so fulfilling!"
Today, Marcus is eight years into his career as a Principal Dancer, and now serves as the Dance Captain for the "Festival of the Lion King" at Disney's Animal Kingdom, bringing the grandeur of the Pride Lands to life for thousands of guests each day – but many years of training and education prepared him for this moment in his career.
"My journey hasn't been unlike many of my fellow cast members, so many hours spent in the rehearsal room, learning from not only my educators but everyone I've encountered along the way," said Marcus. "Countless auditions that eventually lead to the time where preparation met the right moment in the right place. Persistence, a positive mindset, and my genuine love for the stage have afforded me the opportunity to perform on stages around the world, and each of those experiences has led me to where I'm at today."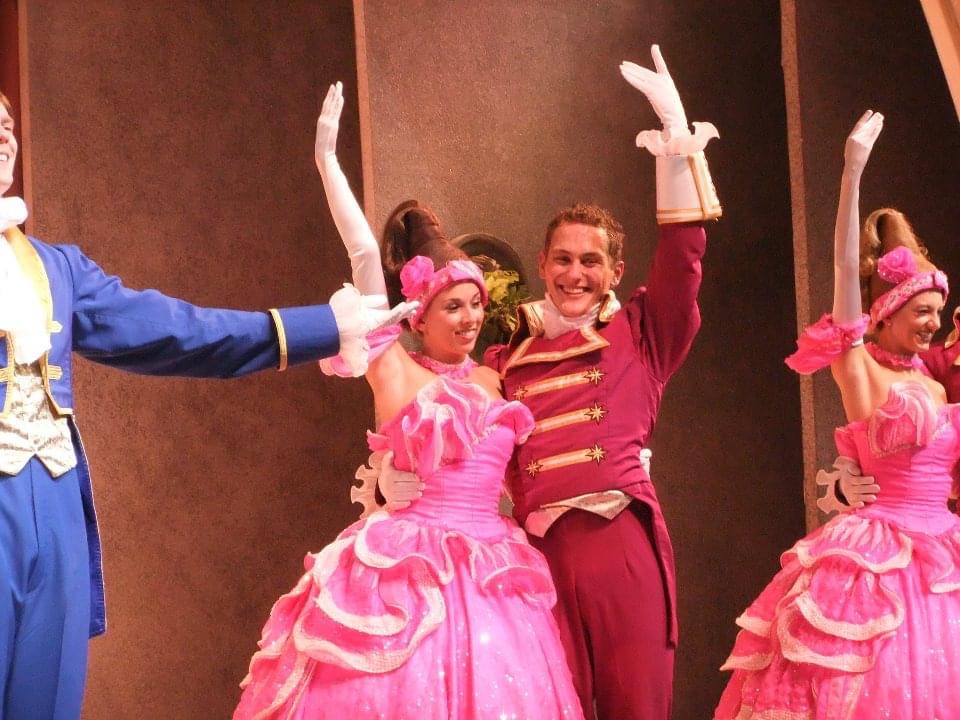 Marcus was first inspired to attend a Disney Audition on the recommendation from a friend who was already performing for Disney.
"I flew - for the first time ever! - to Orlando and auditioned for 'Beauty and The Beast: Live! On Stage.' Little did I know taking that chance would lead to what I consider one of the greatest journeys I could've embarked on," said Marcus. "I got the job! A few days later l was packed and ready to begin my new adventure. Several years and many opportunities later, I'm still so thankful I took that chance!"
As Marcus continued his Disney career, he joined the cast of "Festival of the Lion King" and began learning a new show with new challenges.
"My rehearsal process for 'Festival of the Lion King' was unlike any other I had been a part of up to that point," said Marcus. "This was my first experience with a theatre in the round surrounded by stilt walkers, singers, fire dancers, gymnasts. It's a lot of take in, but our creative and management teams were so encouraging every step of the way and it turned out to be an amazing process!"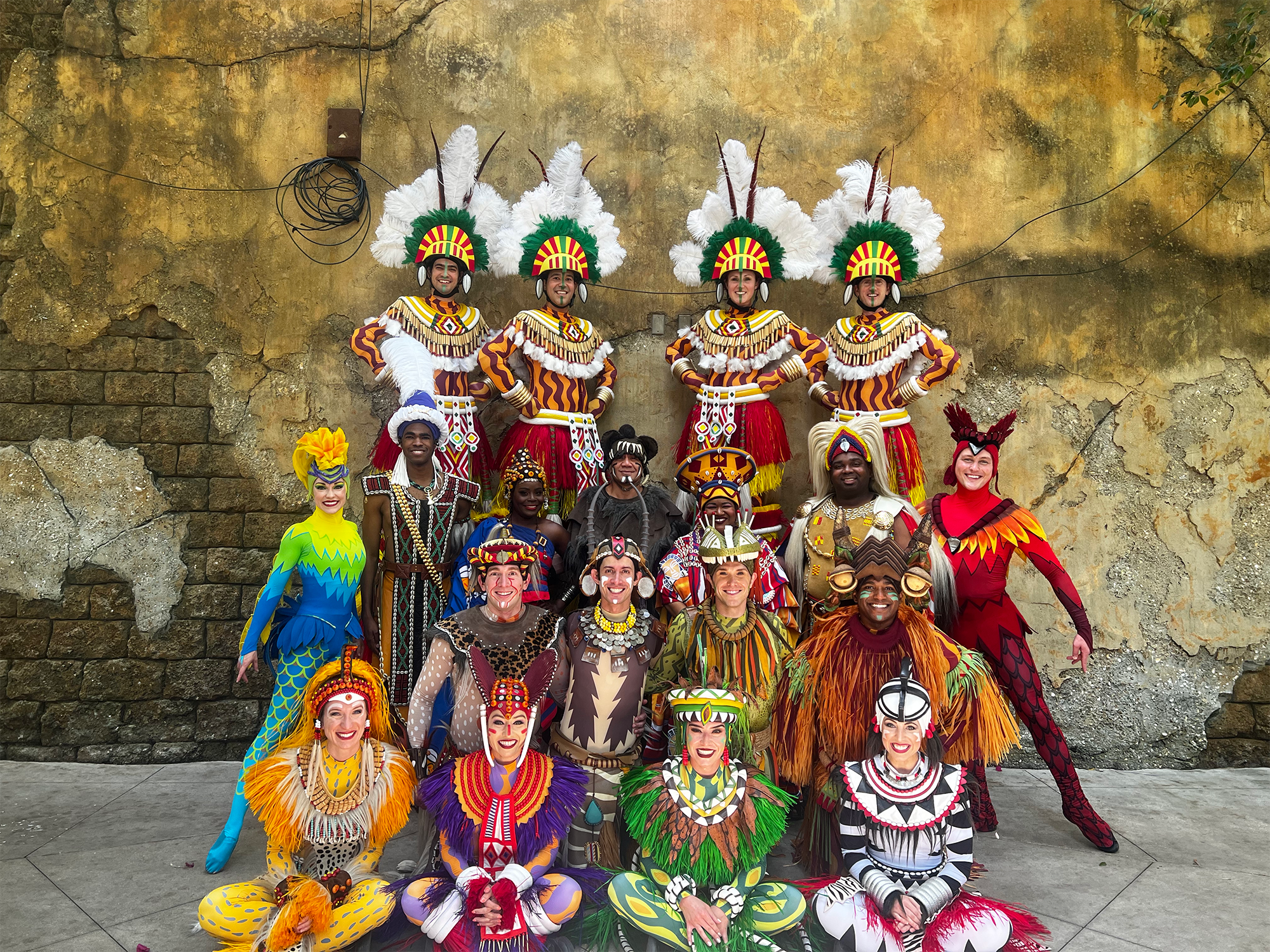 Now fully at home at his stage, Marcus feels fortunate to be surrounded by the immense talent of his fellow cast members.
"The cast are masters of their craft, and together we are able to use our gifts to share these cherished stories with our audiences," said Marcus. "We get to spread joy through music and dance with thousands of people every day. I am so inspired by the countless individuals I work with; it truly takes a village to successfully make a show like 'Festival of the Lion King' happen! To be surrounded by such talent and skill is a gift. It doesn't get much better than that."
As a Principal Dancer, Marcus utilizes extensive ballet technique throughout the show, but particularly during "Can You Feel the Love Tonight" when he performs a pas de deux including multiple overhead lifts and assisting his partner with an aerial routine.
"In my role, I dance with a partner every day, but we don't always dance with the same partner, that can be very challenging," said Marcus. "Performing a pas de deux requires a lot of focus and understanding of your partner's nuances. However, that's where rehearsal comes in. As soon as it all clicks, it's magic! That moment is incredibly rewarding."
Throughout his career at Disney, the continued challenge to grow as a dancer and leader among his peers has kept Marcus motivated to bring his best self to work each day.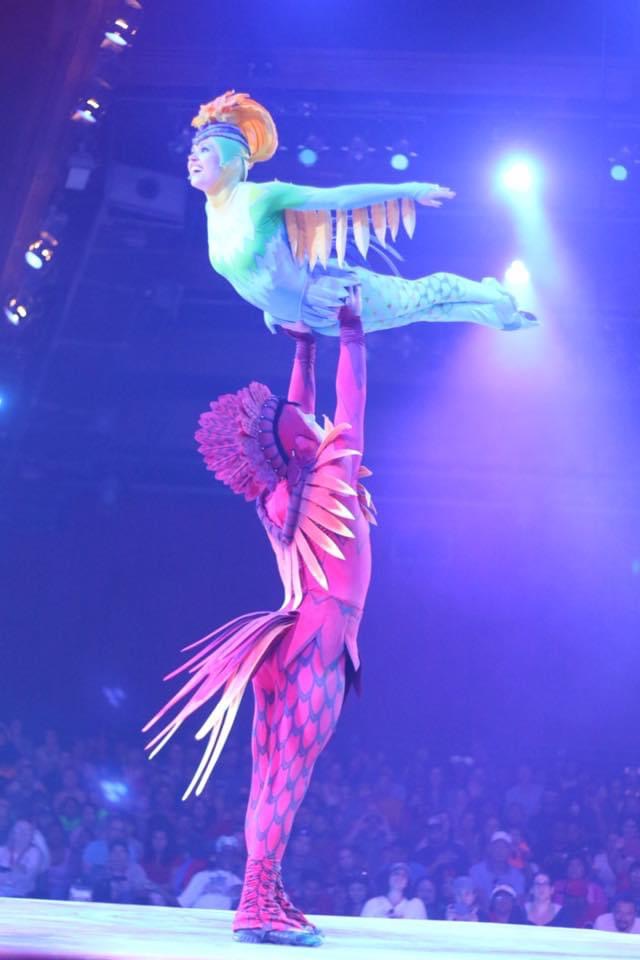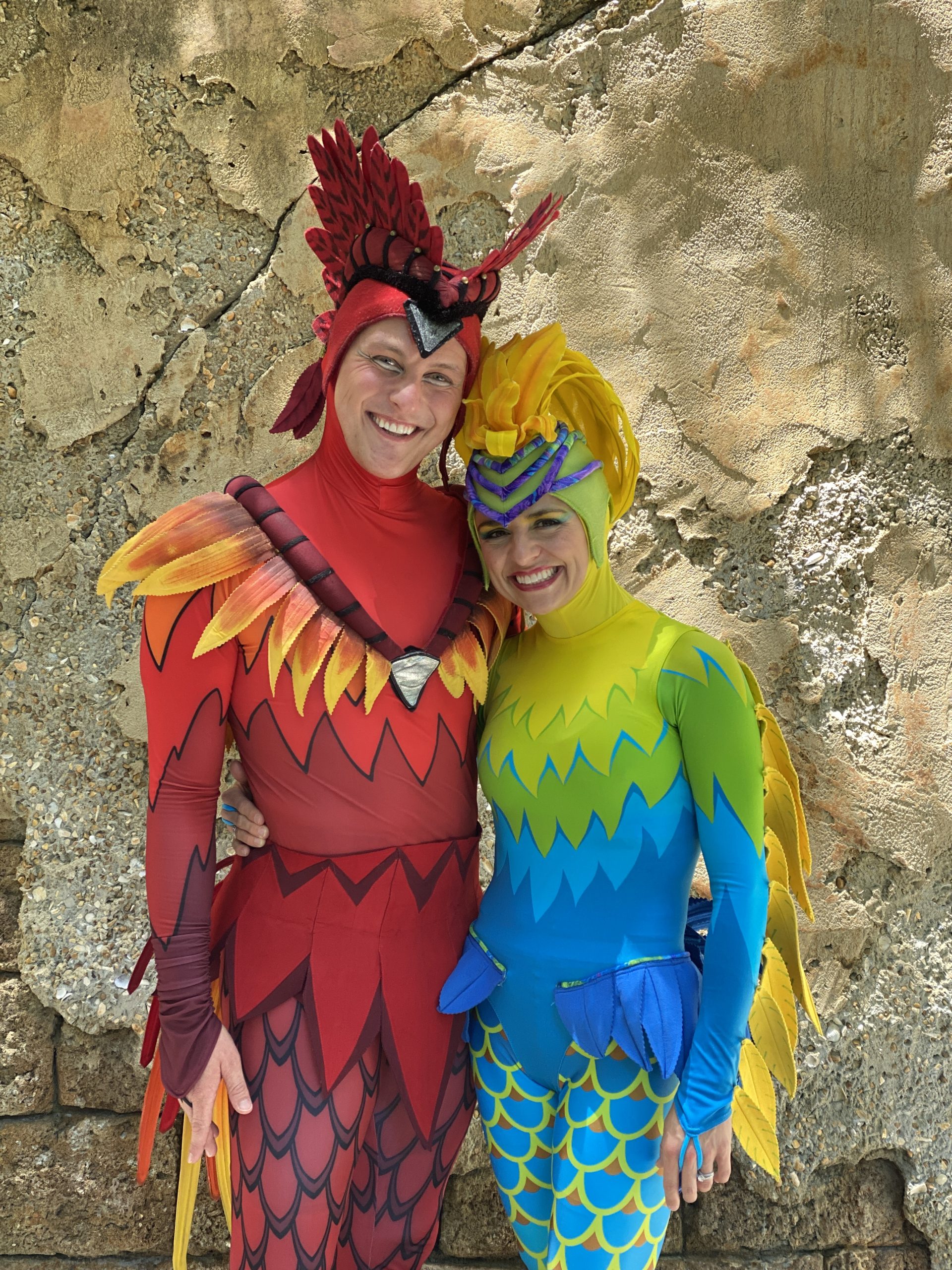 "The opportunities Disney has afforded me to continuously grow as not only a performer, but now as a trusted member of the Creative Team in my role as Dance Captain, have pushed me to places I never could've dreamt for myself," said Marcus. "I'm surrounded by cast members who help me reach my highest potential every day and that makes choosing a career with Disney one that I happily continue to make every day, seven shows a day!"
Each day park guests from around the world fill the Harambe Theater bleachers and are captivated by the immersive spectacle brought to life by all of the cast members, both onstage and backstage, in the tech booths and beyond.
"No one does live entertainment better than Disney," said Marcus. "No detail is left untouched! At the end of the day everyone from our creative team, management, performers, tech team; we all want each other to succeed. There is so much support, camaraderie and just a beautiful sense of family that it makes going into shows every day such a treat."
For aspiring performers looking for their place at Disney, Marcus shared this advice:
"Don't be afraid to step out of your comfort zone! Disney Live Entertainment has so many different offerings that require so many different types of performers; you are the only you! Trust the process and most importantly, have fun!"