Episode 7: Walt Disney Imagineering – Research & Development and AR/VR Design Engineering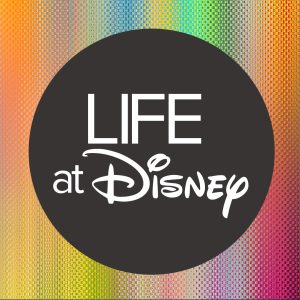 ON THIS EPISODE OF LIFE AT DISNEY
From pre-visualizing attractions and shows to researching and developing new experiences that are years away from entering our parks and resorts, we are joined by two Walt Disney Imagineers in this episode. Jonathan Becker, Senior Research & Development Imagineer, and Emily Van Bellegham, AR/VR Design Engineer talk about their current roles, how they got their start with Walt Disney Imagineering, and advice for anyone interested in becoming an Imagineer.
LISTEN TO THE EPISODE
---
---
ABOUT THE GUESTS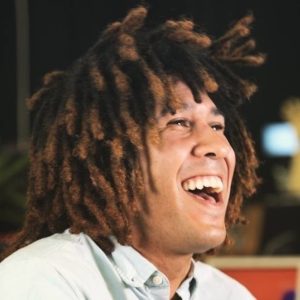 Jonathan Becker
Jonathan Becker is a Los Angeles-based creative technologist who specializes in creating immersive experiences at the intersection of technology and artistic expression. Much of his work has been centered around integrating virtual worlds within real-world contexts to further blur the lines between reality and imagination. Part designer, part developer, and part engineer, he is a creative technologist with a penchant for holistic, synesthetic experience.
SHOW NOTES
Anthropology is the scientific study of humanity, concerned with human behavior, human biology, cultures, societies, and linguistics, in both the present and past, including past human species. Social anthropology studies patterns of behavior, while cultural anthropology studies cultural meaning, including norms and values. A portmanteau sociocultural anthropology is commonly used today. Linguistic anthropology studies how language influences social life. Biological or physical anthropology studies the biological development of humans.
CAD (computer-aided design) is the use of computer-based software to aid in design processes. CAD software is frequently used by different types of engineers and designers. CAD software can be used to create two-dimensional (2-D) drawings or three-dimensional (3-D) models.
California Institute of the Arts (CalArts) is a private art university in Santa Clarita, California. It was incorporated in 1961 as the first degree-granting institution of higher learning in the US created specifically for students of both the visual and performing arts. It offers Bachelor of Fine Arts, Master of Fine Arts, Master of Arts, and Doctor of Musical Arts degrees through its six schools: Art, Critical Studies, Dance, Film/Video, Music, and Theater.
Howard Ashman was an American playwright, lyricist, and stage director. He collaborated with composer Alan Menken on several works and is most widely known for his work on feature films for Walt Disney Animation Studios, for which Ashman wrote the lyrics and Menken composed the music. His work included songs for Little Shop of Horrors, The Little Mermaid, Beauty and the Beast, and Aladdin. Sir Tim Rice took over to write the rest of the songs for the latter film after Ashman's death in 1991.
Lanny Smoot has spent 42 years as a theatrical technology creator, inventor, electrical engineer, scientist, and researcher — with 22 of those years at The Walt Disney Company. He has invented and patented many forward-looking technologies that allow The Walt Disney Company and, ultimately, the theatrical community at large to create new magic, illusions, and entertainment.
Professional Internships are where you will work side-by-side with industry leaders in your field of study. Imagine building upon the skills you've learned in the classroom within a family of legendary brands passionate about creating world-class experiences on a global scale. Now, imagine yourself in a paid Disney Professional Internship.

Walt Disney Imagineering

is the creative engine that designs and builds all Disney theme parks, resorts, attractions, and cruise ships worldwide, and oversees the creative aspects of Disney games, merchandise product development, and publishing businesses.
Emily Van Belleghem
Emily Van Belleghem is an experienced designer, artist, and engineer who specializes in virtual space interaction and future music technology. Her research specifically focuses on human-computer interaction in augmented and virtual reality as well as with artificially intelligent agents.

Before joining Walt Disney Imagineering, she completed both her Bachelor of Science and Master of Engineering degrees in Electrical Engineering and Computer Science at the Massachusetts Institute of Technology. Her master's thesis work, completed at the MIT Media Lab, is now patented for a Radial Automultiscopic Display.

Emily's work has touched a multitude of industries and companies including the Sony Immersive Music Studios, NASA Jet Propulsion Laboratory, Walt Disney Animation Studios, and Magnopus. Her most well-known projects include Elixir, a virtual reality hand tracking application debuted on stage by Mark Zuckerberg at Oculus Connect 6, and The Madison Beer Immersive Reality Concert Experience.
SHOW NOTES
A Virtual Tour of Walt Disney Imagineering

is a five-part series that goes into their headquarters to share some unique spaces where innovation and storytelling combine to bring Disney stories, characters, and worlds to life.
Augmented reality (AR) is an interactive experience of a real-world environment where the objects that reside in the real world are enhanced by computer-generated perceptual information, sometimes across multiple sensory modalities, including visual, auditory, haptic, somatosensory, and olfactory. AR can be defined as a system that incorporates three basic features: a combination of real and virtual worlds, real-time interaction, and accurate 3D registration of virtual and real objects.

Digital Immersive Showroom (DISH)

allows Imagineers to visualize existing, or upcoming, attractions and experiences at the Disney Parks. This virtual-reality technology assists Imagineers in spotting potential design issues before construction. It also helps them to figure out timing, audio cues, and special effects.
Grace Hopper Celebration is the largest gathering of women and non-binary people in computing in the world! Disney is a proud supporting partner of

AnitaB.org

and will return to the 2022 conference as a top-tier, Emerald sponsor. Check out our last in-person GHC in 2019!
Holography is a technique that enables a wavefront to be recorded and later reconstructed. Holography is best known as a method of generating three-dimensional images, but it also has a wide range of other applications. In principle, it is possible to make a hologram for any type of wave.
The Imagineering Story is a 2019 documentary streaming television miniseries created, directed, and executive produced by Leslie Iwerks. The series is focused on Walt Disney Imagineering and takes an in-depth look at the history and creation of Disney theme parks and attractions around the world. The series premiered on Disney+ at the launch date of November 12, 2019.
Massachusetts Institute of Technology (MIT) is a private land-grant research university in Cambridge, Massachusetts. Established in 1861, MIT has since played a key role in the development of modern technology and science, ranking it among the top academic institutions in the world.
Pepper's ghost is an illusion technique used in the theatre, cinema, amusement parks, museums, television, and concerts. The illusion is widely used for entertainment and publicity purposes. These include the Girl-to-Gorilla trick found in old carnival sideshows and the appearance of "ghosts" at the Haunted Mansion and the "Blue Fairy" in Pinocchio's Daring Journey, both at Disneyland in California.
Professional Internships are where you will work side-by-side with industry leaders in your field of study. Imagine building upon the skills you've learned in the classroom within a family of legendary brands passionate about creating world-class experiences on a global scale. Now, imagine yourself in a paid Disney Professional Internship.
Virtual reality (VR) is a simulated experience that can be similar to or completely different from the real world. Applications of virtual reality include entertainment (particularly video games), education (such as medical or military training) and business (such as virtual meetings). Other distinct types of VR-style technology include augmented reality and mixed reality sometimes referred to as extended reality or XR.

Walt Disney Animation Studios (WDAS)

, sometimes shortened to Disney Animation, is an American animation studio that creates animated features and short films for The Walt Disney Company. The company's production logo features a scene from its first synchronized sound cartoon, Steamboat Willie (1928). Founded on October 16, 1923, by brothers Walt Disney and Roy O. Disney, it is the oldest-running animation studio in the world. It is currently organized as a division of Walt Disney Studios and is headquartered at the Roy E. Disney Animation Building at the Walt Disney Studios lot in Burbank, California. Since its foundation, the studio has produced 60 feature films, from Snow White and the Seven Dwarfs (1937) to Encanto (2021), and hundreds of short films.
---
---
---