Episode 1: Technology at Disney – Emerging Technology and Machine Learning Engineering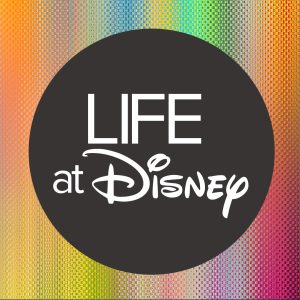 ON THIS EPISODE OF LIFE AT DISNEY
Innovation is the foundation of what our Disney technologists do. Our technologists are constantly elevating, evolving, and pioneering the future of our streaming platforms, content, and more to always be one step ahead when creating the latest in immersive entertainment experiences. We are joined by two technologists this week, Rekha Bachwani, Director of Machine Learning Engineering with Disney Streaming, and Scott Ray, Director of Technology for Emerging Tech within Disney Parks, Experiences & Products – Technology & Digital. Rekha and Scott give an inside look at some of the projects they're currently working on with our streaming platforms and our parks and resorts, discuss the culture of their teams, and share advice for anyone interested in a career with technology at Disney!
LISTEN TO THE EPISODE
---
---
ABOUT THE GUESTS
Rekha Bachwani
Rekha is the Director of Machine Learning (ML) Engineering at Disney Streaming which drives the strategy for ML infrastructure and applications for engineering use cases. She has a Ph.D. in Computer Science from Rutgers University with a passion for ML, distributed systems, and building diverse and inclusive teams. Prior to joining Disney, Rekha worked at Netflix and Intel Labs.
SHOW NOTES
Augmented reality (AR) is an interactive experience of a real-world environment where the objects that reside in the real world are enhanced by computer-generated perceptual information, sometimes across multiple sensory modalities, including visual, auditory, haptic, somatosensory, and olfactory. AR can be defined as a system that incorporates three basic features: a combination of real and virtual worlds, real-time interaction, and accurate 3D registration of virtual and real objects.
Business Employee Resource Groups (BERGs) are formed around a shared identity, interest, or pursuits. Disney is proud to support over 90 BERGs, our voluntary, employee-led groups formed around shared identity, interests, and pursuits. BERGs are key partners in cultivating an inclusive culture and a sense of belonging for Disney employees. They offer opportunities to network with peers, participate in outreach and mentoring programs, acquire new skills, enhance leadership capabilities, and drive cross-cultural business innovation.

Grace Hopper Celebration

is the largest gathering of women and non-binary people in computing in the world! Disney is a proud supporting partner of AnitaB.org and will return to the 2022 conference as a top-tier, Emerald sponsor. Check out our last in-person GHC in 2019!
Pride Summit: Lesbians Who Tech & Allies is a community of LGBTQIA+ women, non-binary, and trans individuals in and around tech (and the people who support them). Disney is a proud sponsor of their annual Pride and San Francisco summits.
Machine Learning is a field of inquiry devoted to understanding and building methods that 'learn,' that is, methods that leverage data to improve performance on some set of tasks. It is seen as a part of artificial intelligence.
Virtual reality (VR) is a simulated experience that can be similar to or completely different from the real world. Applications of virtual reality include entertainment (particularly video games), education (such as medical or military training), and business (such as virtual meetings). Other distinct types of VR-style technology include augmented reality, and mixed reality, sometimes referred to as extended reality or XR.
Scott Ray
Scott Ray is a Director of Technology for The Walt Disney Company with over two decades of technical experience in the entertainment industry. He holds a Bachelor of Science degree in Electrical Engineering from California State Polytechnic University, Pomona. He manages the West Coast Studio of the Emerging Technology group within the Disney Parks, Experiences and Products segment. In this position, Scott evaluates new opportunities for Disney in the areas of natural language processing (NLP), computer vision (CV), AR/VR (Augmented Reality/Virtual Reality), internet of things (IoT), as well as machine learning (ML).
SHOW NOTES
Computer Vision is an interdisciplinary scientific field that deals with how computers can gain a high-level understanding of digital images or videos. From the perspective of engineering, it seeks to understand and automate tasks that the human visual system can do.
Disney Parks, Experiences and Products is one of The Walt Disney Company's five major business segments and a subsidiary. It brings the magic of Disney stories and franchises to life through theme parks, resorts, cruise ships, unique vacation experiences, consumer products, and more around the world.
Natural Language Processing is a subfield of linguistics, computer science, and artificial intelligence concerned with the interactions between computers and human language, in particular, how to program computers to process and analyze large amounts of natural language data. The goal is a computer capable of "understanding" the contents of documents, including the contextual nuances of the language within them. The technology can then accurately extract information and insights contained in the documents as well as categorize and organize the documents themselves.
---
---
---