Season 2 Episode 1: Back to Earn Our Ears Again on the Disney College Program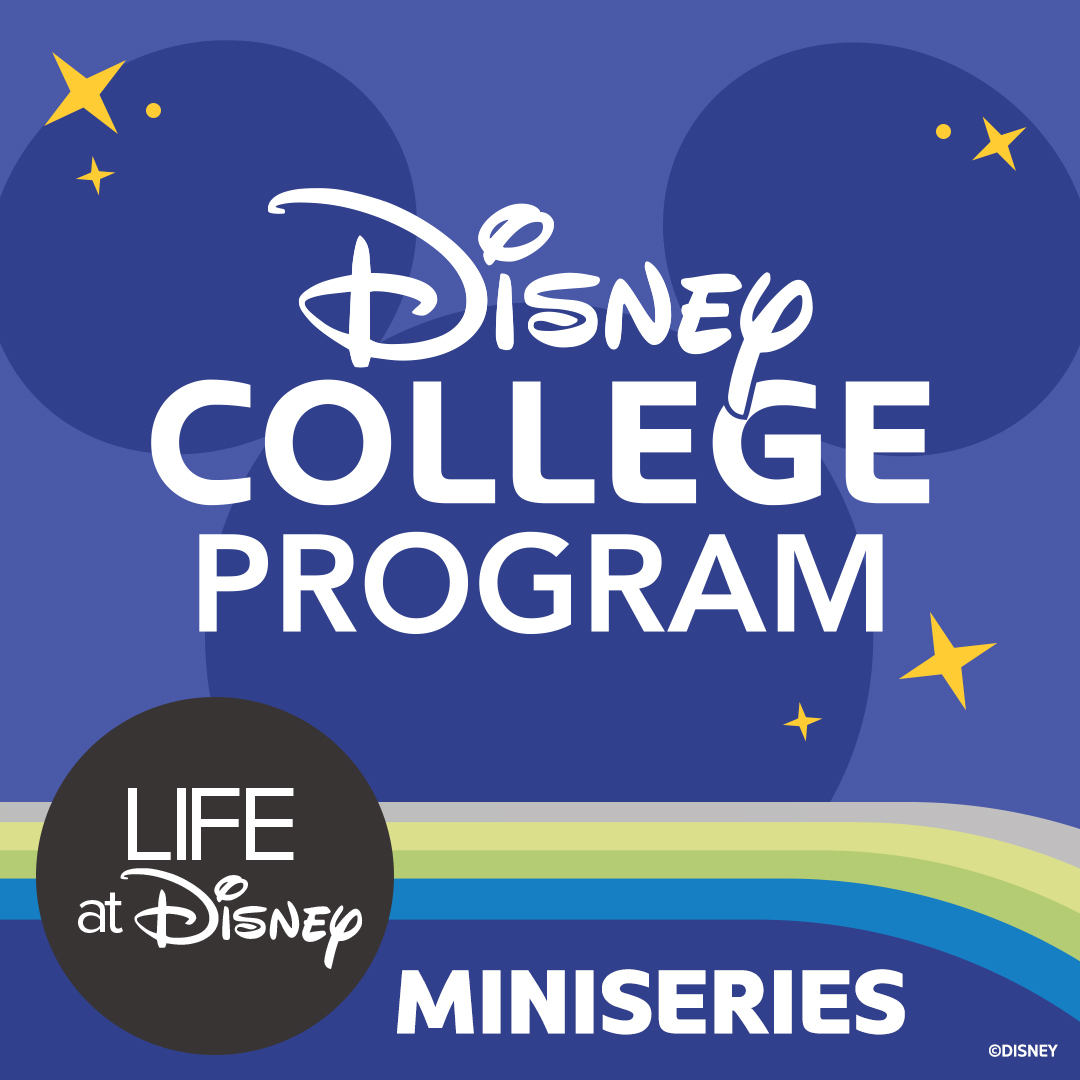 ON THIS EPISODE OF LIFE AT DISNEY: DISNEY COLLEGE PROGRAM MINISERIES
Welcome to season two of our miniseries where we discuss all things Disney College Program. Kicking off our first episode, you'll hear from two participants who couldn't get enough of the Disney magic, so they decided to come back for more!
For more than 40 years, this unique internship experience has brought magic makers to Walt Disney World® Resort from across the country and many participants go on to have lasting careers with The Walt Disney Company.
Kicking off episode one of the season, you'll hear from Reese Tate, who is following in her mom's footsteps by participating in the program. She's currently working in attractions at Disney's Hollywood Studios® with the hopes of merging her theater background with leadership opportunities. Then, you'll meet Kamrin Williams, who enjoyed her Disney College Program so much, that she's back for round two. This time, she's getting extra pixie dust as part of the HBCU (Historically Black Colleges and Universities) Cohort powered by Disney on the Yard.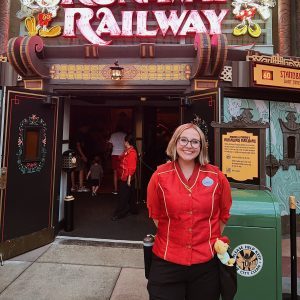 Reese is from Phoenix, AZ and currently earning a double minor in musical theater and hospitality at Grand Canyon University. Reese grew up dreaming of working for Disney, inspired by her mother's time on the Disney College Program back in 1995. Following in her mother's footsteps, she has now participated in two programs – the first working at the Tomorrowland Terrance Dessert Party and now she is working in attractions at Mickey and Minnie's Runaway Railway. Through the Disney College Program, she has been able to learn more about beloved attractions at Walt Disney World® Resort with the program's learning component, be featured in a Disney Parks TikTok, have lunch with the Vice President of Disney's Hollywood Studios, and now share her story with others. Beyond her program, Reese hopes to continue exploring the world of entertainment and hospitality leadership. She is beyond grateful for the Disney College Program, as the memories and friendships she's created are extraordinary.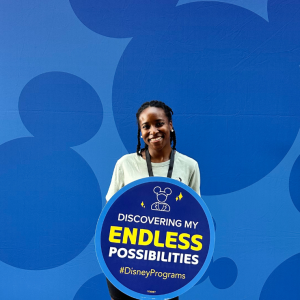 Kamrin Williams is from Conyers, GA, and a recent graduate of the illustrious North Carolina A&T State University where she obtained a Bachelor of Science degree in child development and family relations with a concentration in family life education. A lover of all things Disney, Kamrin discovered the Disney College Program while browsing YouTube videos in high school. Upon
completing college, she knew the program would be a great way to begin a career and see what The Walt Disney Company had to offer. Currently on her second program, Kamrin's enjoying the many new friendships she's creating and says this is what has enhanced her time on the program. Kamrin has decided to extend her Disney College Program and was offered a new role in entertainment. After completing her program, Kamrin hopes to secure a permanent role at Walt Disney World® Resort and utilize the Disney Aspire program to continue her education.