Episode 4: Disney Culinary – Signature Dining and Festivals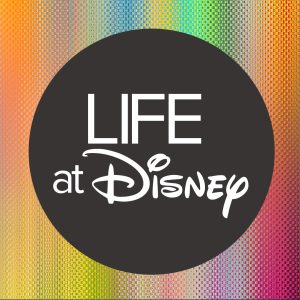 ON THIS EPISODE OF LIFE AT DISNEY
The Culinary teams across Disney Parks, Experiences and Products create unforgettable dining experiences for guests from around the world. This week we make stops at our parks on both coasts as we hear from the Culinary Director of Signature Restaurants, Chef Andrew Sutton, and Chef Assistant at EPCOT Festivals, Chef Pedro Pomales. They share their culinary journey, how they conceptualize dishes that end up in our parks and resorts, and the different career paths available with Disney Culinary.
LISTEN TO THE EPISODE
---
---
ABOUT THE GUESTS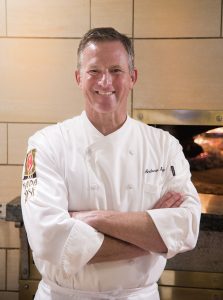 Chef Andrew Sutton
Chef Andrew Sutton's personal outlook and award-winning skills stem from formal French roots and his passionate exploration of American regional cuisine. Prior to his two-time Chef of the Year honors, he was mentored by Dean Fearing at the five-star, five-diamond Mansion on Turtle Creek in his hometown of Dallas, Texas. He then served as Executive Chef at the Ivy Award-winning Auberge du Soleil in Napa Valley, California. Chef Sutton was Disney's choice to open and establish its Napa Rose restaurant at the luxurious Disney's Grand Californian Hotel & Spa at the Disneyland Resort.
Chef Sutton's culinary leadership extends from the acclaimed five-star Napa Rose to the elegant Carthay Circle Restaurant and Lounge. In addition, he leads the resort's most prestigious signature dining experiences—the exclusive 1901, the legendary Club 33, and New Orleans Square's newest hidden treasure, 21 Royal, which presents unparalleled luxury by serving five-to-seven course menus within private quarters originally meant for Walt and Lillian Disney.
With spirited dedication, Chef Andrew mentors his team of 100 to be imaginative, interactive, and to create dishes that celebrate the bounty and heritage of California. His stewardship has resulted in critical acclaim and multiple awards for the restaurants. As an individual, he was bestowed the prestigious Antonin Carême Medal by the San Francisco Chapter of the American Culinary Federation.
Chef Andrew finds joy in teaching others how to create casual dinner experiences that allow everyone to spend time sharing great food and conversation, because life is enriched when we seize those rare moments with friends and family. He hopes you'll enjoy every taste to the fullest and that whatever your passion is, you never let it lose its flavor.
SHOW NOTES
21 Royal is an exclusive dining experience in a private residence at the heart of Disneyland Park for parties with up to 12 guests.
Alex's Lemonade Stand is an American pediatric cancer charity founded by Alexandra "Alex" Scott (January 18, 1996 – August 1, 2004), who lived in Pennsylvania and suffered from neuroblastoma. The Foundation was started in 2005 by Alex's parents.
Auberge Du Soleil is synonymous with wine country cuisine. Founded in 1981 by visionary French restaurateur Claude Rouas as Napa Valley's first fine-dining establishment, The Restaurant has maintained its legacy as a "must experience" culinary destination for more than 40 years. Executive Chef, Robert Curry, sources the freshest ingredients from local purveyors, harvested at their peak of flavor, to create delicious dishes that showcase the region's best seasonal ingredients.

Carthay Circle Restaurant

at Disney California Adventure Park features upscale cuisine influenced by the bold, diverse flavors of Southern California.
Cicerone is a trained professional working in the hospitality and alcoholic beverage industry who specializes in the service and knowledge of beer. The knowledge required for certification includes an understanding of styles, brewing, ingredients, history of beer and brewing, glassware, beer service, draught systems, beer tasting, and food pairings. The profession is relatively new but growing.
Illumination Foundation is a non-profit that provides targeted, interdisciplinary services for the most vulnerable homeless adults and children in order to disrupt the cycle of homelessness.
Mise en place is a French culinary phrase that means "putting in place" or "gather". It refers to the setup required before cooking and is often used in professional kitchens to refer to organizing and arranging the ingredients (e.g., cuts of meat, relishes, sauces, par-cooked items, spices, freshly chopped vegetables, and other components) that a cook will require for the menu items that are expected to be prepared during a shift.
Napa County is north of San Francisco, in California. It's known for hundreds of hillside vineyards in the Napa Valley wine region. In the city of Napa, Oxbow Public Market features regional gourmet food. The Napa Valley Wine Train is a vintage locomotive and traveling restaurant running through the valley. Northwest of Napa is Yountville, a town known for high-end restaurants and sparkling wine.

Napa Rose

is an upscale California fare and an extensive wine list in an elegant setting at Disney's Grand Californian Hotel & Spa.
Shawarma is a popular Levantine dish consisting of meat cut into thin slices, stacked in a cone-like shape, and roasted on a slowly-turning vertical rotisserie or spit. Traditionally made with lamb or mutton, it may also be made with chicken, turkey, beef, or veal. Thin slices are shaved off the cooked surface as it continuously rotates. Shawarma is a popular street food in the greater Middle East, including Egypt, Iraq, the Levant, and as well in the Caucasus, and Russia.
Sommelier or wine steward is a trained and knowledgeable wine professional, normally working in fine restaurants, who specializes in all aspects of wine service as well as wine and food pairing. The role of the wine steward in fine dining today is much more specialized and informed than that of a "wine waiter". Sommeliers Australia states that the role is strategically on par with that of the chef de cuisine.
The French Laundry is a three-Michelin star French and Californian cuisine restaurant located in Yountville, California, in the Napa Valley. The chef and owner of The French Laundry is Thomas Keller. The restaurant building dates from 1900 and was added to the National Register of Historic Places in 1978.
Chef Pedro Pomales
Pedro Pomales grew up in Orlando, Florida and began his Disney career on the Disney Culinary Program. Now, as a Chef Assistant at Walt Disney World Resort he supports the festivals that take place at EPCOT throughout the year developing menu items and ensuring quality and efficiency throughout the festival kitchens.
Chef Pedro is also enrolled in Disney Aspire, Disney's education investment program and career development program for hourly employees. He is currently a student at Purdue University Global working towards a bachelor's degree in nutrition. When he's not bringing inventive cuisine to life at EPCOT, he enjoys cooking meals at home with his fiancé and catching up on their favorite tv shows.
SHOW NOTES
Alinea

is

a restaurant in

Chicago

,

Illinois

, United States. In 2010, Alinea was awarded three stars in the

Michelin Guide

. As of April 2021, Alinea is the only Chicago restaurant to retain a three-star status, Michelin's highest accolade.

Disney's Culinary Program will expand your culinary horizons through access to best-in-class training from Disney executive chefs. Additionally, you will have the opportunity to be placed in one of many different areas, from catering to quick service and baking to fine dining, even the beloved annual festivals at EPCOT. Disney Culinary Program participants lay a strong foundation for their careers, progressing from program participants to roles supporting the guest experience across all of Walt Disney World® Resort!
Grant Achatz

is

an American

chef

and restaurateur often recognized for his contributions to

molecular gastronomy

or progressive cuisine. His

Chicago

restaurant

Alinea

has won numerous accolades, and Achatz himself has won numerous awards from prominent culinary institutions and publications, including the

Food and Wine

's "best new chefs" award in 1998, "Rising Star Chef of the Year Award" for 1999, "Best Chef in the United States" for 1998 and a 2003 "Who's Who Inductee" from the

James Beard Foundation

.

Kimchi

is

a traditional Korean

side dish

of salted and

fermented

vegetables, such as

napa cabbage

and

Korean radish

. A wide selection of seasonings is used, including

gochugaru

(Korean chili powder),

spring onions

,

garlic

,

ginger

, and

jeotgal

(salted seafood), etc. Kimchi is also used in a variety of soups and stews. As a

staple food

in

Korean cuisine

, it is eaten as a side dish with almost every Korean meal.

Thomas Keller

is renowned

for his culinary skills and high standards. He has established a collection of restaurants that sets a new paradigm within the hospitality profession, including The French Laundry, in Napa Valley, and Per Se, in New York, among others. He is the first and only American-born chef to hold multiple three-star ratings from the prestigious Michelin Guide, as well as the first American male chef to be designated a Chevalier of The French Legion of Honor. He has received countless accolades, including The Culinary Institute of America's "Chef of the Year" Award and the James Beard Foundation's "Outstanding Chef" and "Outstanding Restaurateur" Awards. He holds an honorary Doctor's in Culinary Arts from The Culinary Institute of America.
---
---
---