HBCU Alumni Spotlight: Jonathan, Product Integration Manager
Meet Jonathan—a three-time graduate of Florida A&M University, member of Kappa Alpha Psi Fraternity, Inc., and Product Integration Manager at Disney Parks, Experiences and Products. Attending an HBCU prepared Jonathan to make an impact at The Walt Disney Company—read more about how Jonathan is making magic for all guests visiting the Walt Disney World® Resort!
Jonathan's Disney journey began as an Associate Brand Merchandise Manager. In this role, he had the opportunity to create an inclusive and impactful line of plush for worldwide distribution. With his expertise in business and supply chain management, Jonathan launched innovative products that connect consumers to the Disney magic. His favorite project in this role? Getting the opportunity to help launch the popular Disney Munchlings line of plush with his team!
In his current role, Jonathan is part of the Franchise & Relevancy team. He describes his role as being made up of two major components:
"One portion of my role is focused on sustained representation and relevancy for our diverse audiences. Currently, we have 5 Heritage Months that we curate products and experiences for within Walt Disney World. My role is to ensure that these months aren't simply a moment in time, but that they are intertwined into the DNA of the parks, becoming a 365 representation throughout the year."
"The other portion of my role entails preparing for the guest of the Future. On this side of my role, I am ensuring that our products and experiences are reflective and relevant to our consumers throughout their lifecycle. For example, our audiences are becoming more multicultural and technologically savvy. I'm here to help strategize to ensure the Walt Disney World remains relevant for years to come."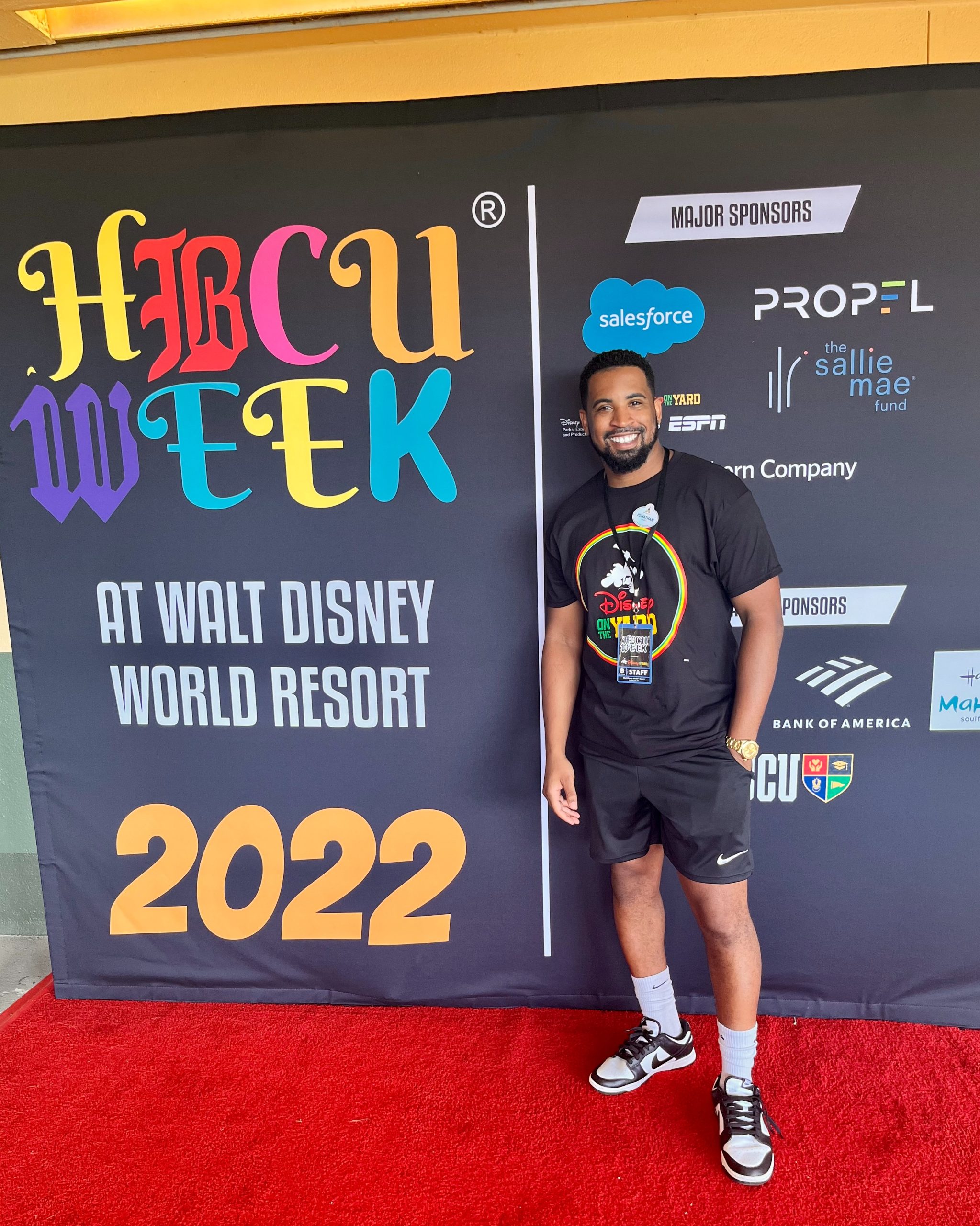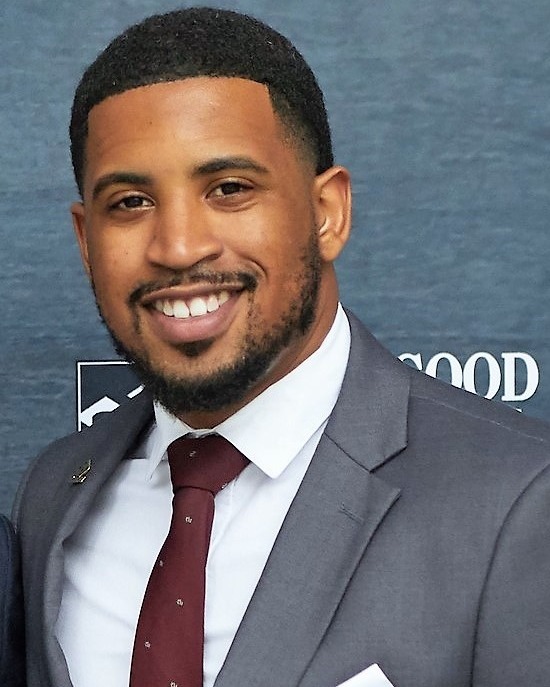 Jonathan feels like his role aligns with his personal mission in life: "to provide knowledge and resources for our diverse communities, especially within the African American community." He finds fulfillment in bringing his personal passion to work each day to "ensure that all of our diverse audiences feel seen and heard. I get the opportunity to be the change that I want to see, and it brings me joy every day knowing I'm fighting for that for our guests."
This mission was shaped by his experience attending a Historically Black College and University (HBCU) for his undergraduate and graduate degrees. When asked about this experience, he shared, "There are so many things to love, but I would have to say the top two are the love and support you get while going to an HBCU and the Black excellence. I truly was able to come into my own and grow due to the lessons and support I received each and every day from my teachers and peers. I also got an opportunity to see and befriend doctors, lawyers, engineers, and business moguls from my time at FAMU. It really showed me the excellence in my culture and pushed me to go beyond what I even thought was possible."
At Disney, Jonathan has been able to connect with a supportive community of fellow HBCU alumni through Disney on the Yard. Disney on the Yard is dedicated to building a community for HBCU alumni working across The Walt Disney Company and providing meaningful opportunities for HBCU students. "Disney on the Yard has the ability to do this for more students like me that are looking to grow and expand but don't know there are avenues out there to do so. I believe that all it takes is a connection or a spark to change someone's mindset and trajectory for their lives and I truly believe that Disney on the Yard can be that."
His favorite Disney on the Yard memory is volunteering at the Battle of the Bands during HBCU Week last year, which was hosted at the Walt Disney World. "The bands have always been the heartbeat of HBCUs so I love anytime I get a chance to catch any of them perform!"
By showing up authentically, Jonathan is able to make a meaningful impact at Disney and within his community. Follow @DisneyOnTheYard on Instagram for more stories like this!