Finding your calling: Daniel, senior manager, security new initiatives and strategies for global security
If the number seven is lucky, then Daniel, senior manager, security new initiatives and strategies for global security, must be feeling pretty lucky as he celebrates seven years with The Walt Disney Company!
Before those seven years, Daniel grew up in El Paso, Texas, and served in the military and federal civil service. In fact, it was the same mission, drive and calling in the military and federal civil service that he saw in Disney that drew him to the company when he was ready for the next chapter in his career.
We asked Daniel more about his career journey, current role and importance of what he does.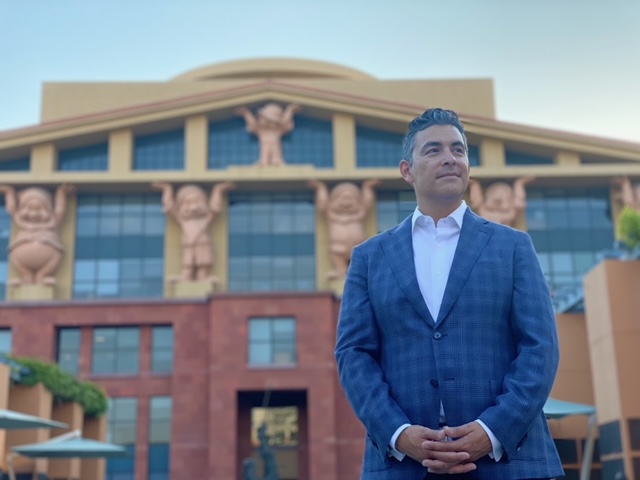 How long have you worked with The Walt Disney Company?
I am entering my seventh year of working for The Walt Disney Company, and what a ride it's been. My journey began as an investigator in global security where I had the good fortune of learning about corporate security, investigations, and the risk landscape that is faced by our company. After three years, I transitioned into security operations where I continued to work alongside some of the most talented security professionals in the industry who challenged me to grow daily as well as work for leaders who have provided me with opportunities to really stretch myself and my capabilities.
That is what it means to belong to our organization: while we face risks every single day, we are never alone and constantly work with a team of professionals who are eager to help, and all share the same mission and mindset. Working in security operations is a lot like jumping in the deep end of the pool, but I am never alone. It is immersive, exciting, daunting, fulfilling, scary, rewarding, and challenging every day, and not all in that order.
What inspired you to pursue a career in global security?
The mission of global security is what drew me in, but it is the security professionals that I get the privilege to work alongside that has kept me here for last seven years. It was extremely easy to identify with these wonderful professionals I work with every day and across the company. People are our greatest resource, and the diverse backgrounds that come together to safeguard our cast, guests, and facilities is what gives me a powerful sense of purpose.
Tell us about your role. Walk us through a day in your life, including your main responsibilities.
A day in security operations is not like any other, and that is what makes it so interesting. As I have grown in my current position, my main responsibilities are to ensure that that my team has the resources and guidance necessary to successfully safeguard all cast members, guests, and property that fall within the domestic portion of our portfolio. We ensure adherence to company policy; protect and safeguard our guests, cast, facilities and installations; provide a rapid response to safety, medical, other security incidents; and problem-solve.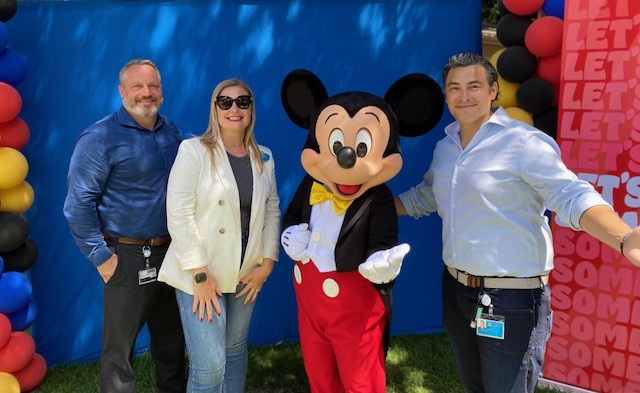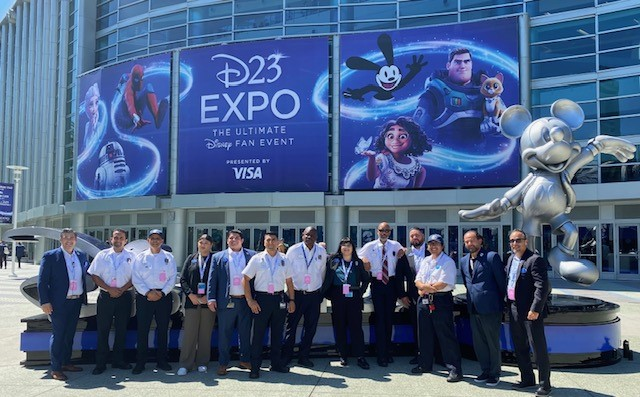 What roles make up your team, and what kind of person do you find is successful in those roles?
Our team is comprised of security operations managers, officers and support staff who are doers, deciders, and must always be dependable. I passionately believe that a person who is curious, open to learning and listening, willing to act, and is mission driven will be successful.
Among the most successful people in our positions are those unafraid to make decisions, take accountability for their actions, and learn from their experiences. An ability to work well in a team environment is integral to our success, and therefore "individuals" need not apply. You cannot be above or afraid to do the little things. One of my favorite teachers used to say, "If you take care of the little things, the big things will take care of themselves". Lastly, problem identification and problem solving must be foundational to what you do and how you do it.
What is the biggest benefit of taking a non-conventional career path?
I feel that the biggest benefit to taking a non-conventional career path is to have been exposed to many different security disciplines, leadership styles, processes, and most importantly, people. I have been profoundly changed and am not the same person I was when I started with global security in 2016. Everyone's career path is going to be different. Mine certainly wasn't conventional by any means, but it has been so fulfilling! Sometimes, the person you're aspiring to be and the experiences you're looking to have is one email, one introduction, or one act of courage away.