Chartering the course together: Four family members make magic with Disney Cruise Line
Fellow crew members often become like a second family when working on board a cruise ship, but for four Disney Cruise Line crew members, it's an actual family affair.
In 2003, a father from the Philippines decided to step into his next career adventure and pursue a role with Disney Cruise Line. His children were fans of Disney (Mickey Mouse and Minnie Mouse were favorites), but he had no idea at the time how much that decision would impact not just him but his family. Now, Ramil is a mechanic on the Disney Fantasy and can proudly say he's been with the company for 20 years.
But something to be even more proud of? His family has followed in his footsteps! His daughter Leovy is a stateroom hostess also on the Disney Fantasy and has been with Disney Cruise Line for nine years while his son Rommel is a galley steward on the Disney Dream.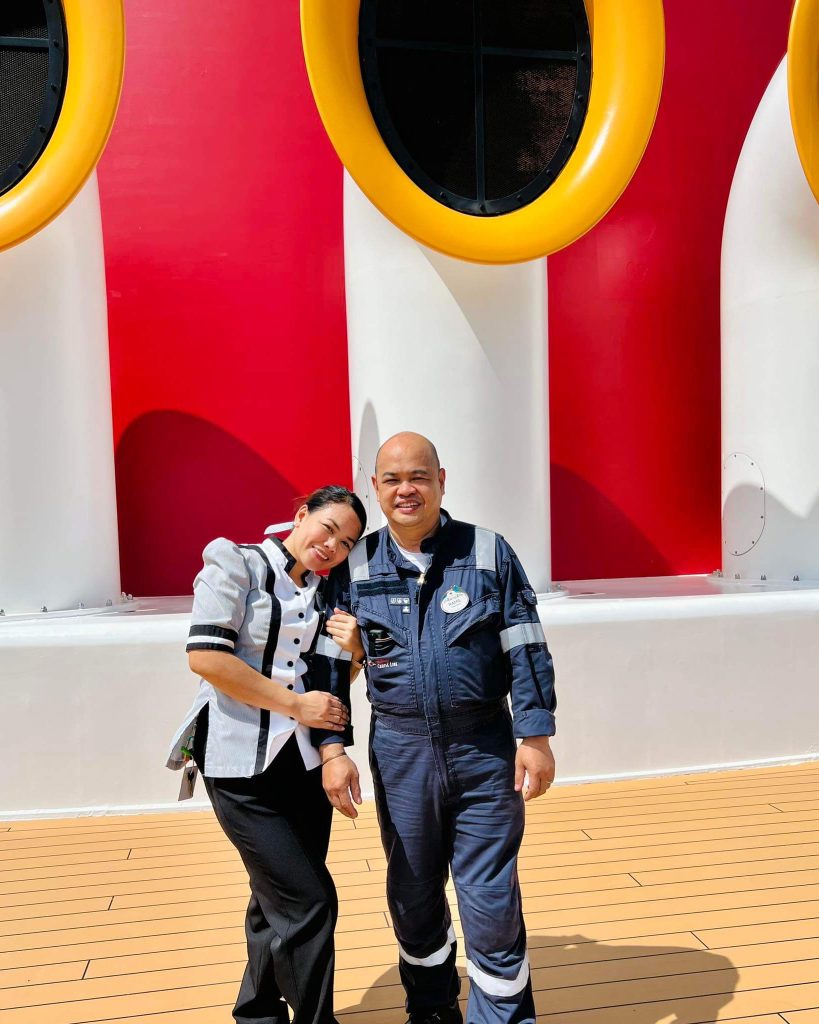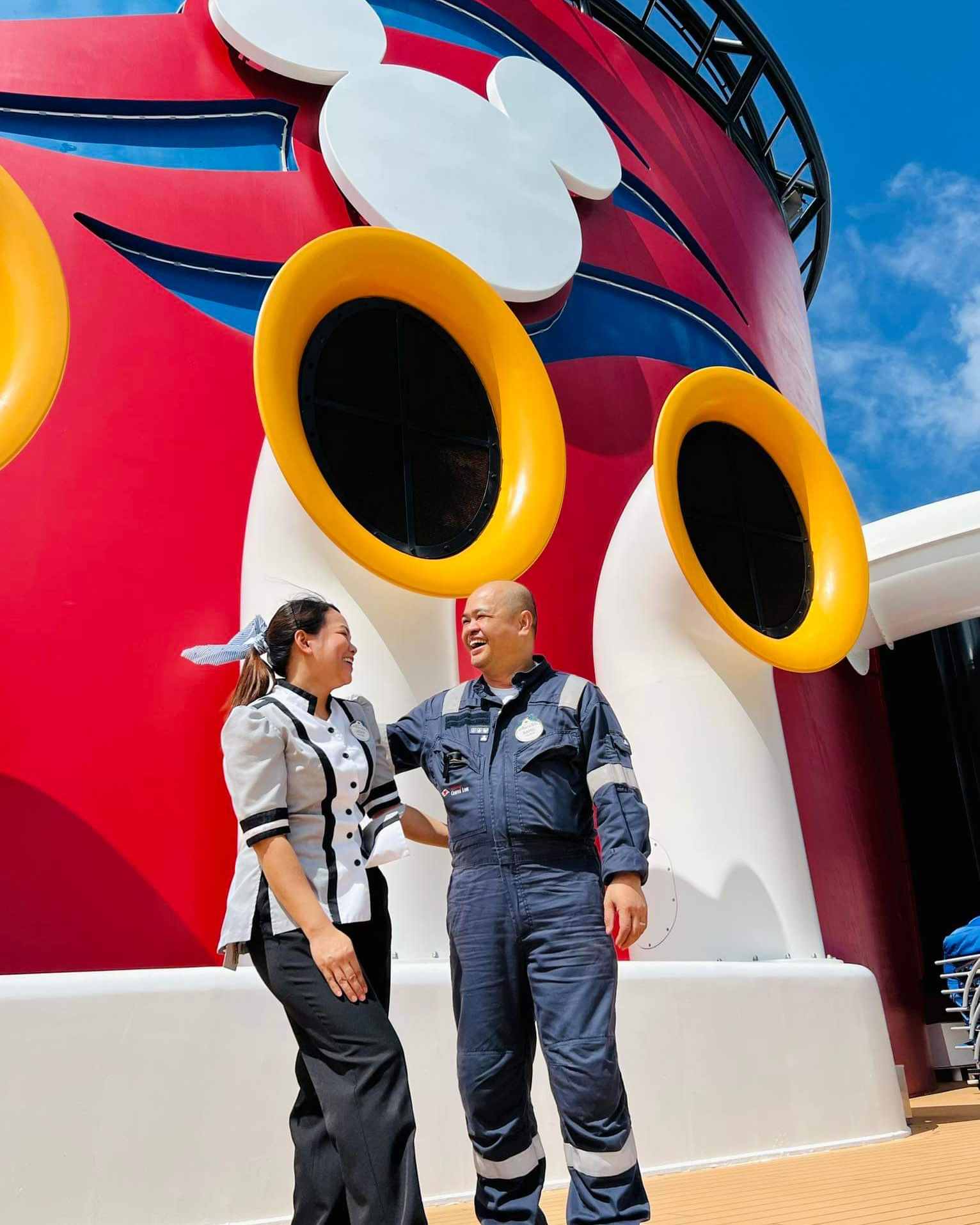 "I chose to work for Disney Cruise Line because we all know that it is one of the best cruise lines in the industry," Leovy said. "And aside from that, this is literally my second home as my dad has worked here for 20 years!"
"[When I was young], every time he would be on vacation and come home, he would show us his pictures from on board. [He would tell us] how Disney treated them well, where they slept, where they ate, how happy he is doing his job, and all the benefits that Disney has to offer," she explained. "I felt so inspired during those days, and I told myself that I want to work on a cruise ship, I want to work for Disney Cruise Line, I want to work with my father. So, after I graduated college, I worked immediately in a hotel to gain experience. I applied for Disney after two years, and here I am now, a proud Disney Cruise Line crew member!"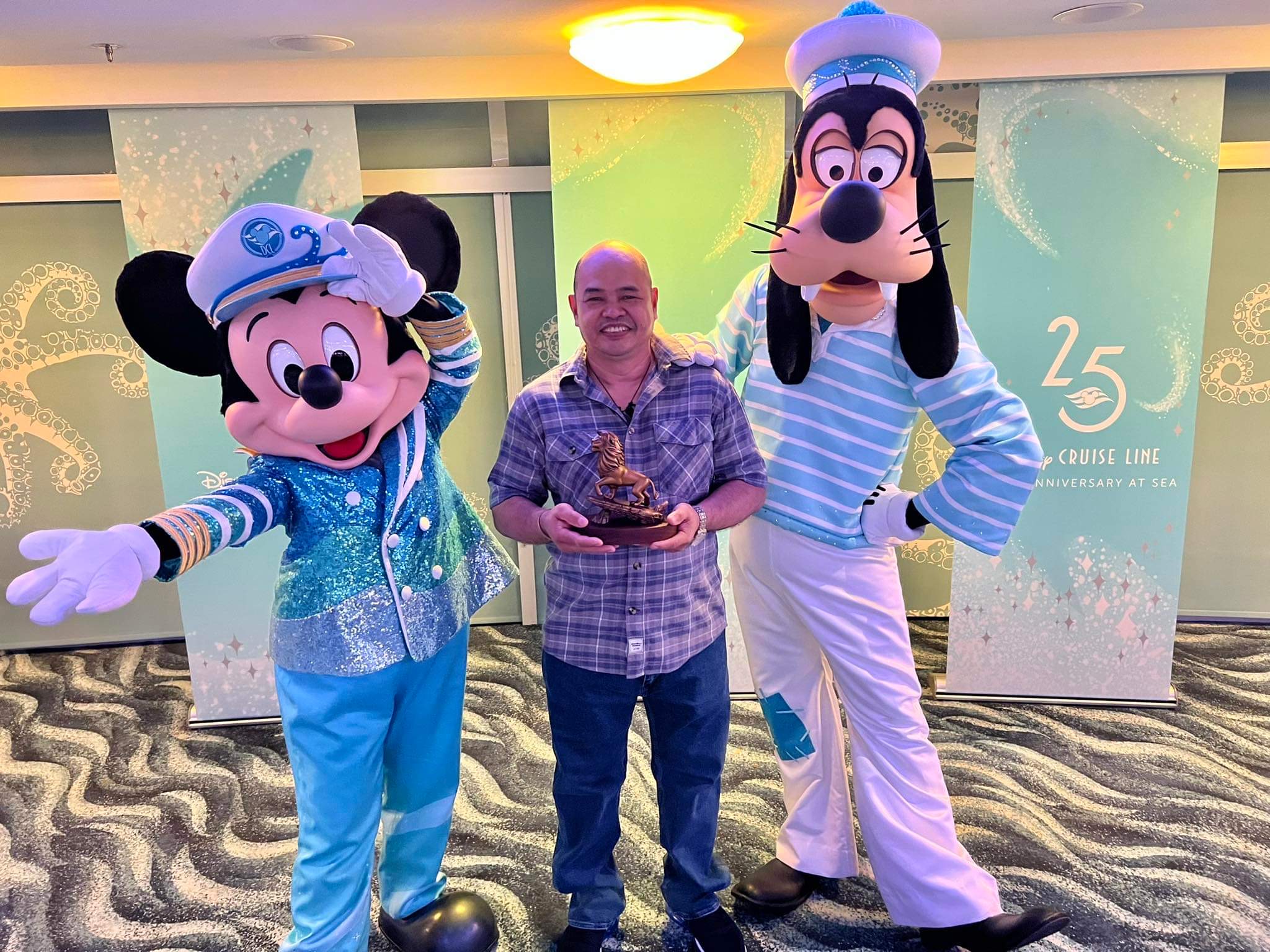 For crew members, working at sea has great benefits but can also be challenging being far away from home. For Leovy, this still happens, but having her dad beside her feels extra special, and she says, "Dad is here, just one call away, and then that feeling is gone quickly."
They don't always get to see each other even though they are on the same ship as their days can be busy with work tasks and making magical moments for guests, but they make time to connect. "I always find ways to see him or talk to him, like having lunch or dinner together, or I will visit him in his cabin after work and have a chat."
For Leovy, watching her dad succeed with Disney Cruise Line was an inspiration her whole life, and now she is finding that success of her own. She says working with Disney has improved her self-confidence and helped her financially support her family. She says she is thankful for the opportunity to be a part of Disney Cruise Line and that, "they value you not just as a crew member, but as someone who is one of the reasons why guests keep coming back again and again."
"I'm very fortunate to work with Disney because I've been a Disney fan since I was a young girl. But what makes me even more fortunate is, because of Disney, I am able to change my family's life by giving them a quality of life we didn't have before."
But there's still one more member of the family we haven't mentioned. Leovy met her husband, Michael, working on the ship, and they now have two children together! They've utilized their Disney benefits to continue the magic and travel with their children, including to Hong Kong Disneyland® Resort.
We often talk about leaving a legacy at Disney, and Leovy and Ramil's family is certainly a great example of that magic - how one decision 20 years ago by a father determined to support and love his family can create a legacy for generations to come.
Learn more about working with Disney Cruise Line at DCLjobs.com.