Magic is Infinite with Corporate Alliances: Meet Jason
The magic of Disney reaches a global audience with beloved experiences and stories coming to life every day at our theme parks and resorts. These immersive moments are enhanced by our Corporate Alliances team members, like Jason, who develop relationships with select brands and companies around the world to drive unique and valuable offerings for our guests.
We spoke with Jason to learn more about his career journey from Hong Kong Disneyland Resort to Shanghai Disney Resort and all the uniquely Disney experiences along the way!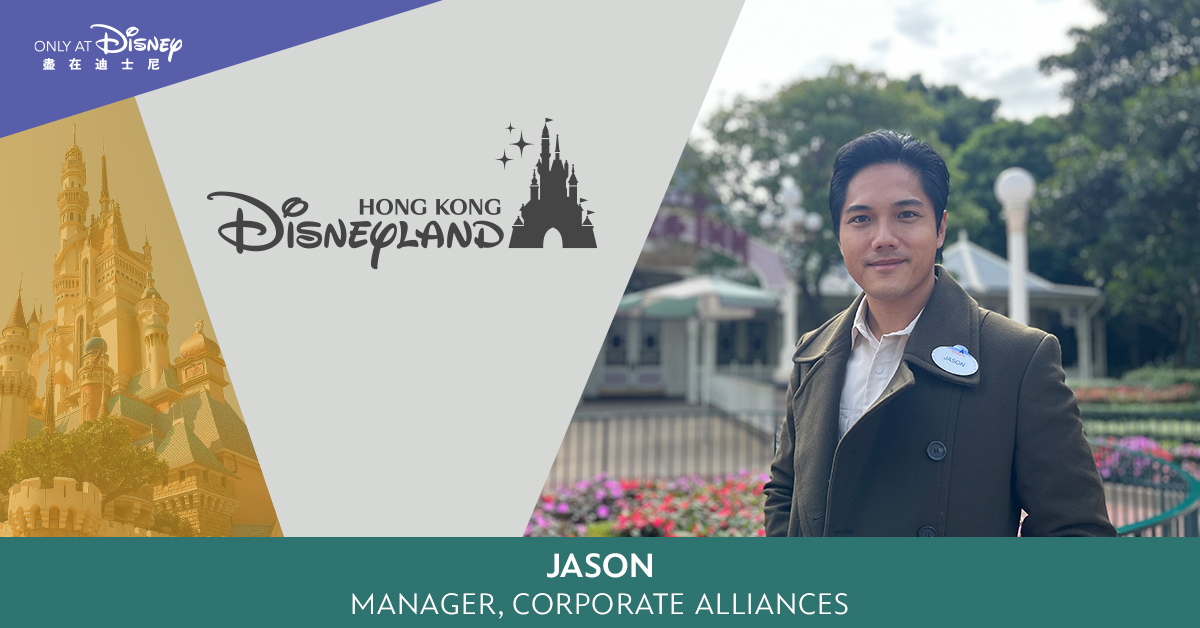 "I have enjoyed my time at both Hong Kong Disneyland Resort and Shanghai Disney Resort, especially within the Corporate Alliances organization," said Jason. "Both resorts gave me the unique experience of working with talented people from different backgrounds and cultures."
Jason shared multiple experiences that he has enjoyed as a cast member but was especially grateful for both resorts' leadership who have offered him tremendous support and guidance.
"I have benefited from several mentorship relationships within Disney, with leaders being very open to dedicating time and effort to coach and guide my career development," he added.
And there is no better time than the present to dare to dream! "In a company like Disney, you are encouraged to be bold and to set long-term goals, even if they may seem challenging to achieve," said Jason.
"Once you have a goal in mind, speak up about it! Share with your supervisors, mentors, or anyone else you think can advise you."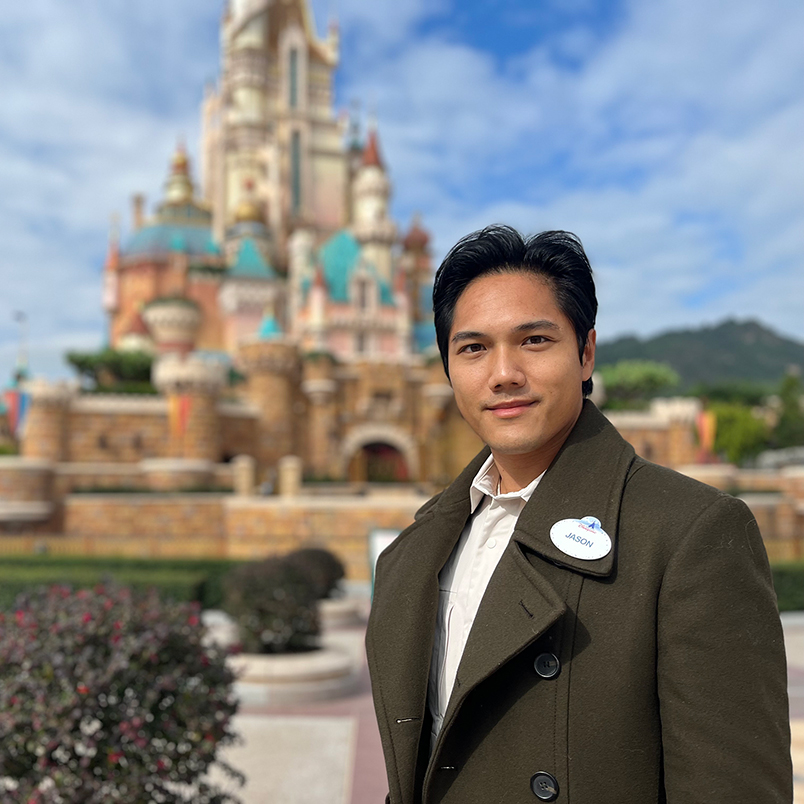 Since joining the Corporate Alliances team in 2016 at Hong Kong Disneyland Resort, Jason was promoted within his team and later transitioned into a new role as an Alliance Management Manager at Shanghai Disney Resort where he managed existing sponsors to broaden his professional knowledge and enhance his career development.
In 2022, he returned to Hong Kong Disneyland Resort to explore new opportunities and partnerships for the resort.
"My role is unique because it pushes me to stay very close to business trends in the market," he said. "To succeed in my role, I must constantly expand my knowledge to understand and fulfill both internal and external business needs."
He added that this motivates him to stay up-to-date and agile in the ever-changing business environment.
With the help of different tools and platforms available at Disney, there's always room to learn and grow both personally and professionally, while also creating unforgettable storytelling experiences for our guests around the world!
"When I see our guests and cast members smiling, I know the company is living up to its promise to inspire happiness and deliver world-class experiences through creativity, great leadership and passionate cast," Jason shared.
Interested in learning more about a career at Hong Kong Disneyland Resort? Click here to learn more.