Maintaining the Magic on Third Shift at Disneyland Resort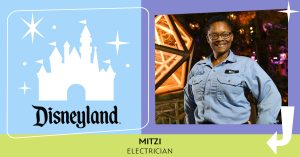 As the last guests are exiting the parks after an unforgettable day of experiencing state-of-the-art attractions known around the world, a fresh set of magic makers begin their shifts. While most people are familiar with a bustling Main Street, U.S.A., or energetic crowd in Avengers Campus, the cast members on third shift crews have the parks to themselves as they perform maintenance to ensure each fixture, attraction and show element is ready for the next day.
Meet Mitzi, an Electrician who has been maintaining the magic for over 16 years at Disneyland® Resort!
"Everything you see that has a light on it, that's what we do! Every time the ride operator hits the console button, we had a part in that," said Mitzi. "The responsibilities of an Electrician include maintaining and performing corrective repairs and preventative maintenance on the attractions and ensuring that all elements are show-ready for guests."
Though the cast members working overnight may not have as much guest interaction as the cast during the day, they are equally essential in the quality of guest experience that Disney is known for.
"I feel like we're hidden angels in the parks, especially when we work at night. We're fixing things so that in the morning when the guests come in, they'd never know we were there – they just know that they're going to have fun," said Mitzi. "The most important thing to remember is that even though we work third shift and do not see guests, what we do is just as important as the guest-facing cast members."
In addition to the responsibilities of her role, Mitzi takes the time to prioritize making a positive impact in her work environment.
"Facilities maintenance and skilled trades are often male-dominated areas. Exposing the craft to the Inclusion Key will assist in enhancing a culture of belonging for underrepresented populations," said Mitzi.
The Walt Disney Company is committed to diversity, equity and inclusion and fostering a company culture that is welcoming and respectful. To Mitzi, inclusion at Disney is more than just having a seat at the table.
"It's also about having a voice at that table. You have a space and a place," said Mitzi.
To aspiring applicants, Mitzi says:
"Jump in. Just jump in with both feet, and don't be afraid, be brave. Don't be afraid of making mistakes because you're going to learn from everything that you do. Your support system is strong!"
Ready to join our Facilities Operations Services teams at Disneyland? Click here to explore available roles!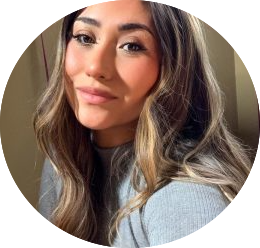 by Ava F., Communications Coordinator