Hong Kong Disneyland Interns Make New Friendships and Memories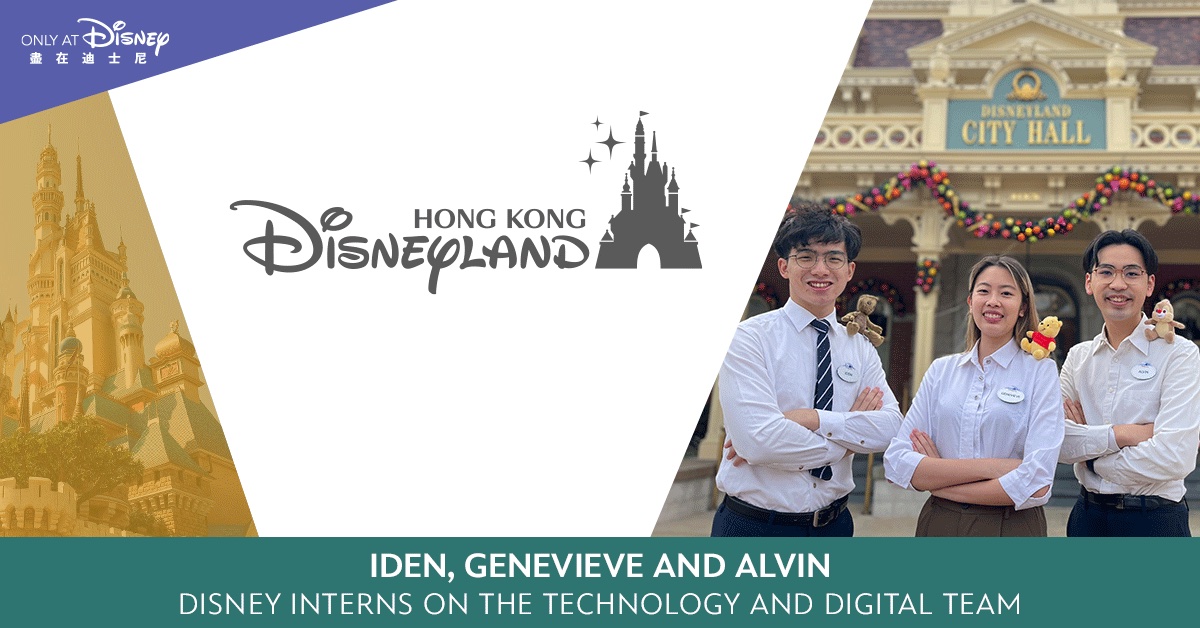 On a Disney Internship, participants work side-by-side with industry leaders in roles that align with their fields of study. From marketing to technology, Disney Interns gain hands-on experience through a variety of projects, assignments and experiences. While on their program, participants are also able to take advantage of uniquely Disney perks like exploring the theme parks, participating in exclusive intern events and of course, making memories and friendships that will last a lifetime.
Alvin, Iden and Genevieve are three Disney Interns who all met during their internship program at Hong Kong Disneyland Resort. As members of the Technology and Digital team, the three support backend operations and processes of the resort. Alvin majored in Information Systems and currently supports the Security and Compliance team, where he's always learning new skills in fields that interest him. Iden, who is on the Digital Product Management team, works with multiple systems that connect directly to his major, Global Business Systems Management, enabling him to solve problems with developers that contribute to the guest experience. Genevieve works with the multiple resort hotels on the property as well as the Food & Beverage teams as an Applications and Infrastructure Intern and is currently studying Internet and Multimedia Technologies. In her role, Genevieve supports the several systems used by cast members in these areas and ensures their efficiency and success when being used.
The three together work in unison to provide a seamless experience for guests and cast members at Hong Kong Disneyland Resort. One project they're currently working on is the creation of a Technology and Digital Accomplishment video, which showcases various team accomplishments. Even though they work on different teams, the diversity in their roles and perspectives paves the way for a variety of new ideas to come to light.
"It's fun for the three of us to work together as we all have a different expertise, and we're from different teams and majors, which creates chemistry among us," said Genevieve.
"Working with Genevieve and Iden made me realize how diverse our talents are, and how we could contribute to this project meaningfully to create the 'Disney Difference,'" added Alvin.
When they're not working, Alvin, Iden and Genevieve enjoy spending time in the theme park, participating in Disney VoluntEARs events and creating unforgettable memories with new friends.
"Having them as my intern buddies makes the internship more fun. We would share what each of us has been doing, things that only the interns understand, as well as the different projects that we are working on for our different teams," said Genevieve.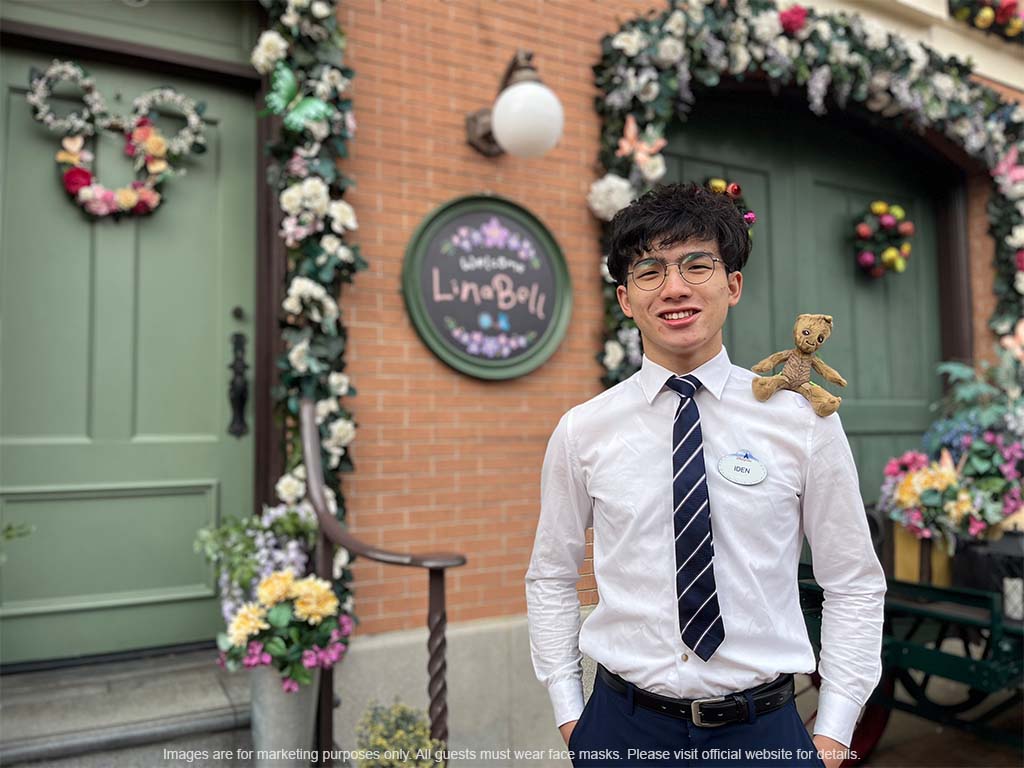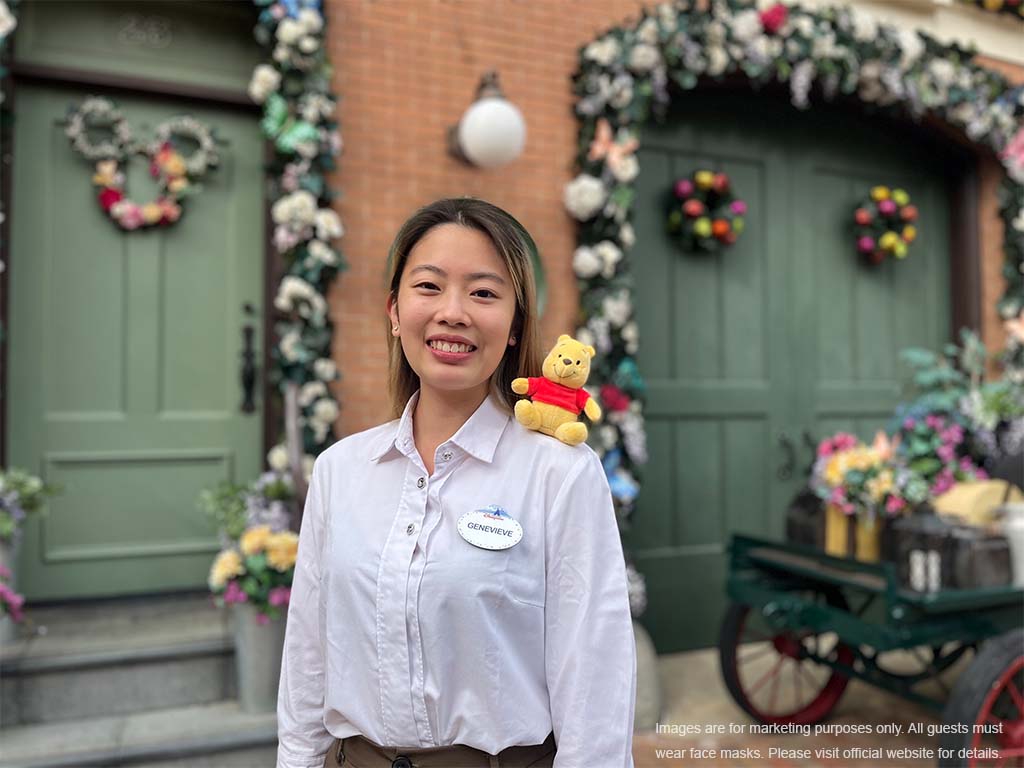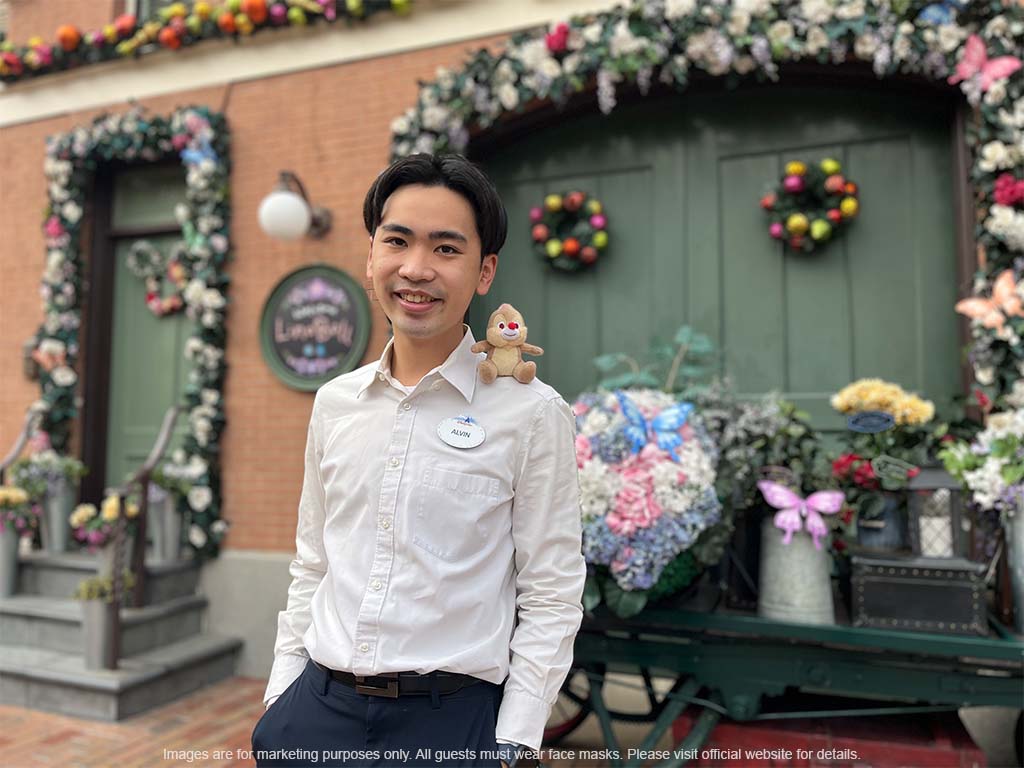 Through their internship, Alvin, Iden and Genevieve have been able to not only make new relationships and participate in one-of-a-kind Disney experiences like exclusive cast events and previews, but they've also been able to take the lead in their roles and solve complex real-world problems at Hong Kong Disneyland Resort with the support of their leaders, team members and of course, their friends.
"As an intern with Technology and Digital, I've learned a lot from my leaders and the challenges that have been presented to me. At Hong Kong Disneyland Resort, you can find something different than the typical industries in the city. From the inclusive company culture to the friendliness of the other senior team members and leaders, Hong Kong Disneyland Resort has been the most enjoyable internship experience for me," said Iden.
Do you envision a future as a Disney Intern? If you do, head over to https://jobs.disneycareers.com/hkdl-internships to learn more and explore current offerings at Hong Kong Disneyland Resort.
By: Disney Careers Recruitment