HBCU Spotlight: Clint Clarke, Audio Designer Sr | Disney Live Entertainment
An essential part of every visit to the Walt Disney World® Resort is to end the night enjoying a firework spectacular. Last fall, EPCOT introduced a new firework show called, Harmonious, which features an enhanced audio experience with design contributions from Florida A&M University graduate, Clint Clarke.
As a Sr. Audio Systems Designer, Clint helps with bringing audio systems in the parks to life. "We help make sure the music is played back for our guests. We take you into the story through audio with the background music you hear in each area of each park, the parade music, nighttime entertainment then back to the background music. We work to make sure you hear the right music in the right place of the park, but also the transitions to parades or fireworks. Our job is to capture your attention right away through audio," Clint explains.
In his 11 years with Disney, Clint has supported a variety of areas and endeavors ranging from Disney Cruise Line, Disneyland Paris, the Shanghai Disney Store, and projects across the Walt Disney World® Resort property. For Clint, the opportunity to support the Harmonious project was a full-circle moment and a highlight of his career.
"I was visiting the parks during fireworks, and an entertainment tech approached me. He noticed that while everyone else was watching fireworks, I was watching the audio tech in the booth. He gave me his business card and allowed me to contact him to learn more about his role and opportunities at Disney," Clint said.
Now, Clint is proud of Harmonious for many reasons. One being, he noticed with previous shows that there were places around EPCOT's World Showcase where audio was better than others. Part of his contribution to this show was to test and adjust the speakers around the World Showcase which led to an enhanced guest experience where no audio is dropped or lost.
A Florida native, Clint's decision to attend Florida A&M was based on the desire to stay in state for college and that the HBCU felt like home. "And they have the best band," he said. Clint says that his time at Florida A&M laid a foundation for his career by instilling a drive and strong work ethic to constantly grow and improve his craft.
Clint passionately participates with Disney on the Yard as much as he can, and he is proud of the action taken to make positive impacts at The Walt Disney Company and on HBCU students. He specifically enjoys talking with students because he feels it provides the opportunity to make Disney slightly more accessible. He said, "It's important for students to know that you can have an established career at Disney in creative work, hospitality, technology, or entertainment and make an impact on people's lives!"
Clint shared that his time at Florida A&M also emphasized challenges that Black and HBCU students may face after leaving school, and he realized that was shared more than some of the success stories. This is where he believes Disney on the Yard has a great opportunity as we expand our student engagement with HBCUs. "For me, it's about what we stand on and acting on it. It's the mentorships, it's allowing interns in and outside of the company to talk to current employees and professionals that have similar experiences they do," he said.
Clint is optimistic in continuing to support and watch Disney on the Yard grow! He enjoys the fellowship of meeting with other HBCU alumni across the company, but he feels proud and confident that Disney on the Yard is properly supported from our company leadership.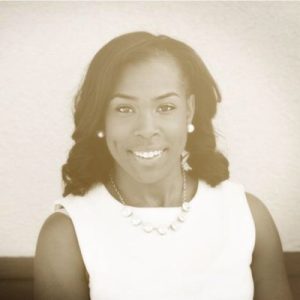 by Bethany C., Communications Specialist