Making an Impact for Himself and La Cultura – Meet Product Designer, Zach Gracia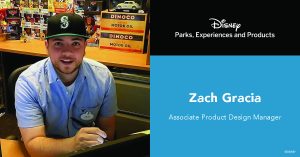 For our Consumer Products, Games and Publishing (CPGP) team, bringing ideas and dreams to reality for families and fans through thoughtfully designed products is what they do.
Meet Zach, an Associate Product Design Manager who, alongside the Global Product creation team, helps inspire imagination around the world.
"We are kind of like a one-stop shop for the design of our products, art directing licensees, and working in collaboration with our filmmakers to make sure we're producing the most meaningful toy line for our audience," says Zach.
For as long as Zach can remember, he dreamed of creating magic for the company: "Disney has always been my North star. I knew I wanted to be a Disney artist."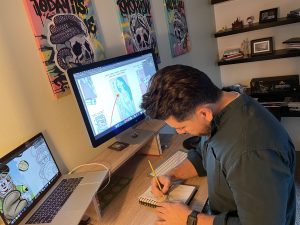 As a proud Mexican-American, Zach felt inspired by Disney encouraging and fostering creativity, growth, equity, inclusivity, and diversity across businesses.
"Representation matters, and I really felt like being brought into those conversations given my background, mattered."
This came to fruition when he became part of the team working on merchandise for Disney/Pixar's Coco. "It was so impactful for me because of my heritage. To be able to talk about these things—the songs, the history, etc.—it really felt like Disney was coming into my own home."
Being a part of this project really allowed Zach's cultural background to inspire his work. "While I was working, I felt like there was my grandma in the back with the chancla making sure I was really doing my best! This was a really different kind of passion for me. Being able to represent both my family and my company is a huge honor."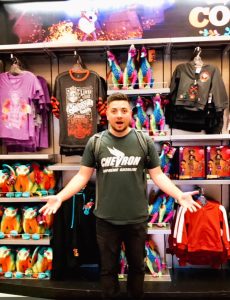 Zach was also able to share authentic insight into what products may or may not translate well to consumers during the research phase. He describes lending his voice to the discussion as a vital part of the process involving individuals with diverse perspectives setting the tone for accurate and impactful representation.
Outside of his important work within CPGP, Zach has always been passionate about being a part of Disney's efforts to champion diversity, equity, and inclusion. With his involvement in Voces, a Business Employee Resource Group (BERG) that shares vibrant stories of Disney's Hispanic and Latinx community, Zach felt it really enhanced his employment experience.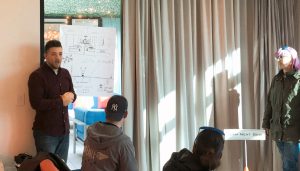 Throughout the Walt Disney Company, many BERGs encourage cast members to connect with those who have similar passions and find a sense of community and belonging.
"I was involved with the Voces' BERG for a long time and even held a Zoom class where we all painted characters from Coco. Meeting fellow diverse people within my own company is invaluable."
In establishing connections within the company, Zach has felt the most surprised by how approachable and relatable his own mentors were, and hopes to do the same.
For future candidates who want to pursue a career like his, Zach says, "Do the thing you want to do before Disney asks you to do it. If you want to do product design, do it on whatever scale you're able. The exploration process and act of doing makes a difference and makes you a better employee."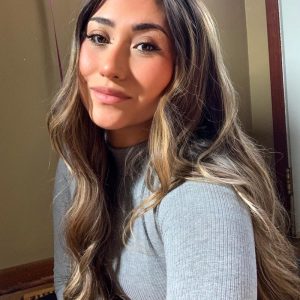 by Ava F., Communications Coordinator