Ivan Kwong Experiences 'A Whole New World' with Hong Kong Disneyland Resort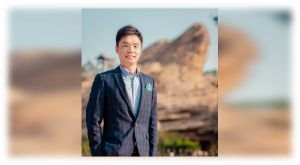 As "A Whole New World" echoes throughout the halls of the Hong Kong Disneyland Resort Casting Center, candidates are welcome to the career bazaar by recruiters like Ivan Kwong – who, similar to the song, is experiencing a whole new journey with Human Resources! Since beginning his career with Disney in 2006, he has experienced seven roles within the company through promotional and internal transfer opportunities.
"Movement is always happening at Hong Kong Disneyland Resort," said Ivan. "We have team leaders that support and encourage professional development, learning new skills, and developing new connections and relationships in the company."
With internal mobility, cast members can move within the organization — either vertically or laterally — to develop their careers or explore transitioning into a new career path. These endless possibilities enhance the cast member experience, which also enrich the company with increased innovation and growth within the organization.
"Moving around in different work environments lets me consistently learn something new and is why I enjoy extending my career at the resort," Ivan shared. "I feel very lucky to be part of this company."
His amazing journey started 16 years ago with his first role in Park Operations in Tomorrowland. Since then, he has also worked in Adventureland as a Guest Service Manager and supported three opening teams including Toy Story Land, Big Grizzly Mountain Runaway Mine Cars, and Mystic Manor. Throughout each opportunity, Ivan has grown his career with the help of his team members and encouragement from his leaders. He has also participated in the Emerging Leaders Program — a six-month program where participants meet with partners from different lines of business and participate in mentorship discussions and job shadows.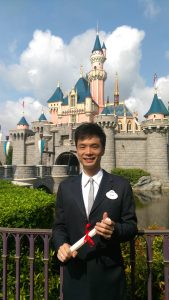 In addition to that program, he assists with the Disney Side-by-Side Journey, which is an initiative that started in June this year and aims at creating an inclusive environment for cast members and our guests by way of providing vocational training and job opportunities at Hong Kong Disneyland Resort to people with disabilities.
All these incredible accomplishments are only a few reasons why Ivan received The Walt Disney Legacy Award in 2017 after being nominated by his peers. This award is Disney Parks, Experiences and Products' highest honor and recognizes truly exceptional individuals within the organization who excel on the basis of dream, create and inspire. For everyone who has met Ivan, this is no surprise as his joy and positive outlook are noticeable to everyone he speaks to!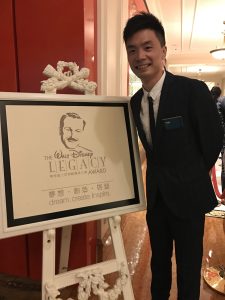 "I was shocked when they called my name for the award," said Ivan. "I started looking around the room to see which Ivan they were talking to. When I told my family about the award later, they said how proud they were of me for receiving this honor."
He mentioned that he will always remember this memorable moment, but he will also never forget experiencing his very own Disney love story — meeting his wife in Tomorrowland! "It was the most impactful moment of my career, and now we've been married since 2015," he said.
Like Ivan, you can experience a career at Hong Kong Disneyland Resort with endless possibilities! Discover the opportunities and see where your Disney journey can take you at HKDLcareers.com.
#HKDisneyland #CastFirst
by Disney Career Recruitment