A Day in the Life of Andrew Nguyen, Product Manager in Technology & Digital
Working in the Technology & Digital organization means powering the magic for our Disney Parks, Experiences and Products around the world. Each cast member is encouraged to bring their unique experiences and skill sets to the table to contribute to a culture of innovation and collaboration. Within Technology & Digital, Product Managers play a special role in facilitating partnership and cohesion between many different teams.
Andrew Nguyen is a Manager of Product Management, supporting eCommerce for Disneyland Resort. In his role, he oversees digital products like park tickets and Magic Key passes. Andrew's background is in software engineering, but he decided to take on a product management role to further utilize his collaboration and problem-solving skills. Now, he still regularly interacts with technology teams and aids in solving technical challenges, but also has a voice in strategic business conversations around digital products and planning for the future.
To learn more about his role as a product manager, we asked Andrew a few questions.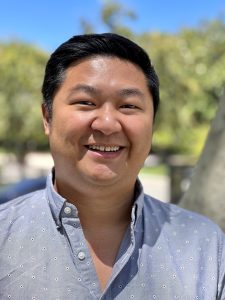 Tell us about your day in the life as a Manager, Product Management in Technology & Digital.
"It's great in the sense that every day is different because we work on a variety of projects. I get to work with amazing business partners daily and help solve technical challenges to answer business questions. I like being in that interface in between our site business leaders and our tech leaders. Product managers work with design teams, copy teams, content strategy teams, legal partners, marketing, commercial…I'm a big people person so being able to talk to various teams and build consensus regularly is where my strengths lie."
How did your career journey lead you to your current role in product management?
"I'm a software engineer, so my journey has been on the software engineering side for eCommerce. Three years ago, I made the switch over to product management. I'm still working in the eCommerce space and working with the same teams. It's been great being able to utilize my network and tech skills and lean more into the business side of things. I've been able to help business partners understand the tech space a little better, and that's been cool."
What skills have helped you be successful in this role?
"My people skills have helped me succeed in this role. I liken product management to being part air traffic controller, part mediator. The air traffic controller part is making sure all the different workstreams are on task, we're building consensus, making sure we're all going in the right direction, and ensuring work doesn't collide. And then being a mediator too, in terms of being able to empathize and make sure everyone's concerns are addressed. There are tons of different views across the business, so you have to understand many points of view and understand what's driving each group's decisions."
What emerging tech are you most excited about right now?
"There's a lot! For me, with Artificial Intelligence/Machine Learning (AI/ML), we're just hitting the tip of the iceberg at Disney in terms of what it can enable for us. Improving the guest experience by giving personalized recommendations, being more thoughtful around resource management…there are so many domains that AI/ML can touch, it's really exciting for a technologist."
What experiences do you get working in technology at Disney that you wouldn't get anywhere else?
"One is just working at Disneyland and being so close to the resort and to the Intellectual Property (IP). We have the privilege to work closely to the IP, but then being able to give that same experience back to guests and enable memories for them. With Disney, we don't want to be transactional. We want to enable families to enjoy their day at a park and build new memories and be together. We're enabling memories to be made, and I don't think you can get that at any other tech company."
What's your favorite part of the job?
"My favorite part of my job is working with the people and being at Disney. We really care about the guests and making them happy, and I think that culture we foster also fuses itself into how we treat each other as cast members. Here in tech, we always try to help problem solve and help unblock each other and I think it's amazing that we're always trying to help each other out."
Are you someone who enjoys solving problems and collaborating with many different types of people? A career in Technology & Digital at The Walt Disney Company could be a good fit for you! Visit www.disneytech.com to explore available opportunities.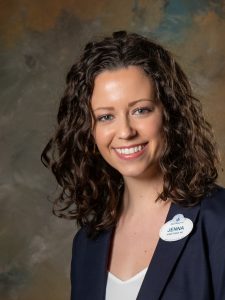 by Jenna T, Communications & Experience Manager, DPEP Technology & Digital