Exploring Endless Opportunities at Hong Kong Disneyland: Hear from Eva Lau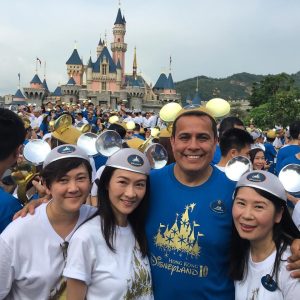 Meet Eva Lau, the director of Sales for Hong Kong and International markets at Hong Kong Disneyland Resort. Her career with Disney began 17 years ago as part of the opening team in 2005. In her first role with the Company, Eva joined as a sales specialist helping with the North Asia markets such as Taiwan, Japan and Korea.
"I'm so glad to be with the Company," she shares. "It has given me a lot of different opportunities to develop my career, and I feel as if I have grown up together with Hong Kong Disneyland."
Over the years, Eva has taken on new responsibilities and different roles within the sales organization like overseeing team development and creating sales strategies for different markets. In 2017, she relocated to Guangzhou, China after being offered an exciting position, where she led the China Business Development team for more than a year.
"Disney always takes risks and provides a lot of opportunities," Eva said. "It's not only vertical role shifts but also horizontal, so you can transfer your work experience to other areas."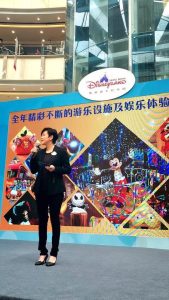 Before working in Guangzhou, Eva mentioned that she visited the city several times on leisurely trips and enjoyed learning about the local culture. After arriving there for work, she quickly adapted to her new environment and spent time exploring and discovering more about the city.
Eva also shared that it was a great opportunity to engage with business partners and team members, and she enjoyed sharing her experiences with friends when they visited. By 2019, she was offered another role as the director of Travel Trade Sales and decided to move back home to Hong Kong. Since starting the position, Eva has helped the team adjust to business situations as the consumer behavior shifted during the pandemic, digital platforms became more prominent, and sales strategies shifted based on the platform and generation they were marketing to.
"We have a very open-minded team, where everyone can share their thoughts and ideas," she said. "We support each other like a family and are focused on the same direction of how to achieve our sales goal. As a salesperson, we need to always stay hungry and move fast to maximize all the opportunities."
Eva mentioned that working with Disney was different from the traditional employee experience in Hong Kong because it doesn't matter if your role is a junior or senior level, everyone feels free to discuss their ideas with the team. Throughout her own Disney journey, she found leaders were willing to share their experiences and provide advice about what career moves to take and how to be a supportive leader.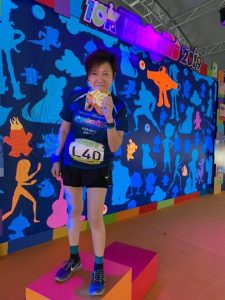 "It's the culture of Disney, to help make everyone successful," she said.
We are excited to see how Eva's career continues to grow with Disney. Thank you, Eva, for being the magic!
#TheMagicIsYou #HKDisneyland #CastFirst
Interested in learning more about careers at Hong Kong Disneyland Resort? Please click this link to read about the endless possibilities and benefits of working for a global company, where magic comes to life every day.
by Disney Career Recruitment