HBCU Spotlight: Tai McEachin, Proprietor, Entertainment – Disney's Animal Kingdom Theme Park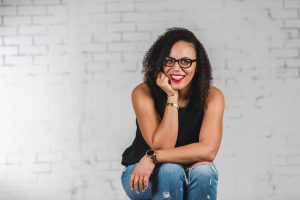 Tai's Disney career is rooted in childhood memories of visiting the parks with her family. From two Disney Internships and a career spanning 15 at Walt Disney World® Resort, there was never a specific role in mind for Tai. Instead, her focus was on being the best version of herself in each role she held, and her desire to create the same happiness and memories for others that sparked her career. Today, Tai serves as the Entertainment Proprietor at Disney's Animal Kingdom Theme Park leading atmosphere entertainment and PhotoPass operations that lead to exciting moments for guests and an inclusive workplace for her cast.
A graduate of Hampton University, Tai believes that her time at the Historically Black College and University (HBCU) prepared her for where she is today. "Being surrounded by people who wanted you to always excel and be the best version of yourself, and who would hold you accountable and support you in a safe space. This unknowingly helped prepare me to be in uncomfortable spaces. I gained a certain level of tenacity, perseverance, and resilience that really helped prepare me for life," Tai said. After graduating, Tai had a strong sense of confidence knowing that she was made for excellence, and knew to expect excellence from herself and others.
One moment in her Disney career that Tai recalls as a fulfilling and exciting project was supporting Celebrate Soulfully during Black History Month. Tai suggested inviting local performers and Divine Nine sorority and fraternity members to bring the art of step dance to Animal Kingdom. The suggestion came to life with performances taking place throughout the month of February not just showcasing step as a type of dance, but also the history of this style. For Tai, this is a very proud moment and a highlight in her career. She said "I don't think I ever imagined a day that this would happen! It was surreal for me and I felt a huge sense of pride for each organization that got the opportunity to perform. I was just happy to see other audiences and guests outside of black guests excited to experience a step show too."
While this was a great moment for Tai, it was one that took great courage and responsibility for her to come to. She put herself in the shoes of a black guest imagining how they might feel to see themselves represented at Walt Disney World in that way.
Currently, Tai is the only Black Proprietor in entertainment at Walt Disney World. Beyond the responsibilities her role requires, she knows that there are others looking to her as a role model and as a representation of what they can be one day. "I am 'that person' for someone else, and I don't take that lightly," Tai said. "I have a seat at the table, and I know that if I'm quiet in spaces I'm not just doing myself a disservice, but also those who believe something is possible for themselves because they see me. That's a huge responsibility that sits with me every day."
Through her role as a leader in the parks and through Disney on the Yard, Tai hopes to continue being a connector and touch point for diverse talent informing them of all that is possible at The Walt Disney Company. She stresses that meeting diverse talent where they are, which sometimes is just building a genuine relationship. Tai believes that as Disney continues to amplify underrepresented voices and stories, this will encourage and inspire more people to consider Disney as a place for their career.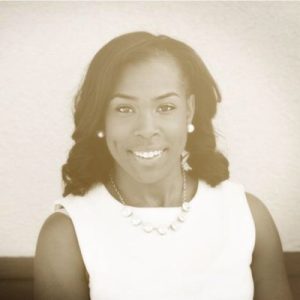 by Bethany C., Communications Specialist