Meet Monse, Group Creative Director at Yellow Shoes Creative Group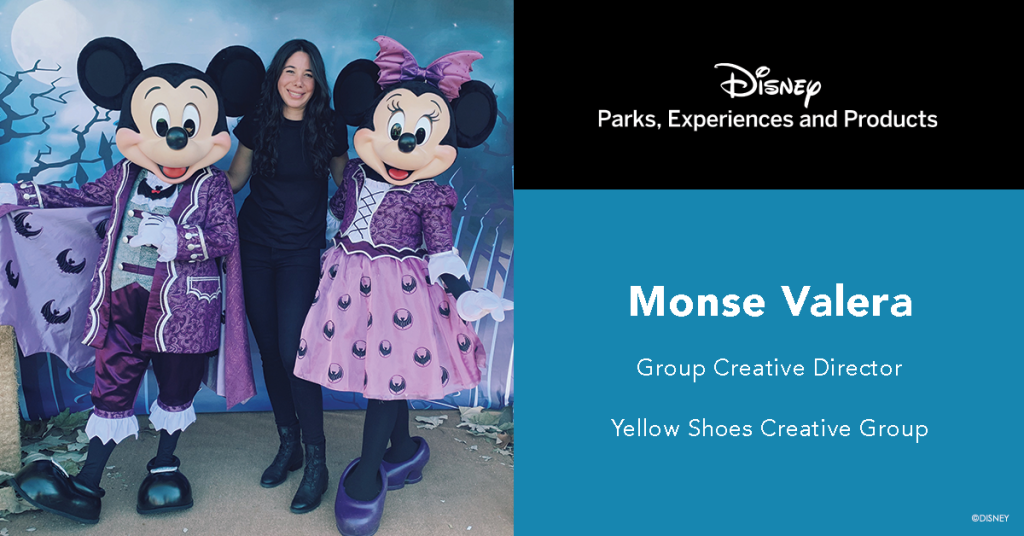 Meet one of the creative leads delivering unparalleled creative content while marketing the magic of Disney, Monse Valera, a Group Creative Director supporting Walt Disney World Resort as part of Yellow Shoes Creative Group.
"Toward the tail end of my almost 20-year tenure in the advertising business, it was clear that traditional creative solutions were failing to meet the challenges faced by brands," said Monse.
Many brands found themselves behind the curve as tech-enabled consumers connected at a speed and scale like never before.
"As a company, Disney piqued my interest due to its proven, long-term track record of unmatched storytelling, and its pedigree as a technical innovator," said Monse. "Knowing Disney does nothing short of optimal, I decided I had to join in this effort. Roughly a year later I was in, and it's been an amazing ride ever since."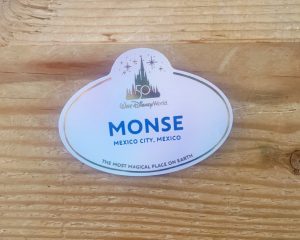 Having been with Disney for three years, first leading the marketing for Consumer Products, Games and Publishing, and now leading the marketing for Walt Disney World, Monse recognizes that the opportunities and impact that come with each project are endless.
"Each new project is an opportunity to innovate, evolve and create new partnerships to elevate the work. It's inspiring to deliver the Disney brand in a diverse and inclusive way. We've brought Disney magic to a global network of children's hospitals, launched the most anticipated 'Baby Yoda' Disney merchandise, incorporated American Sign Language into our Disney Princess YouTube videos, and have harnessed the power of technology and storytelling to relaunch the Walt Disney World Annual Passholder program."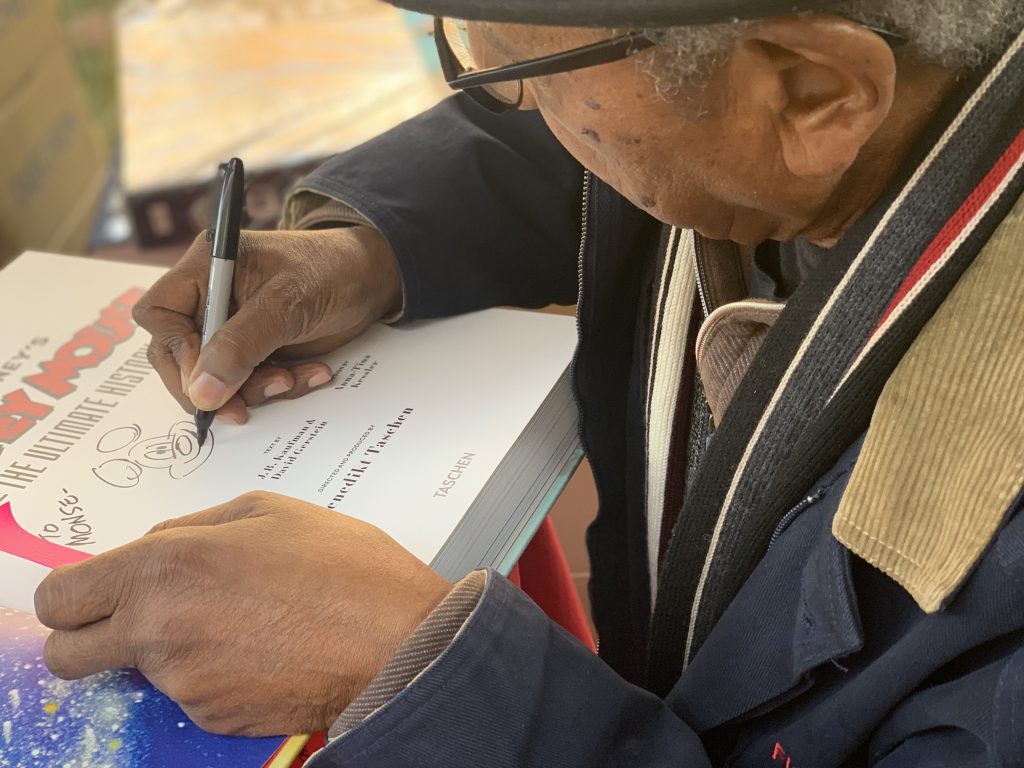 One of the best and most unique aspects of crafting marketing solutions for Walt Disney World?
"Being able to witness our consumers' experiences is crucial," said Monse. "We're lucky that we can see the impact of our brand first-hand. Walking around the parks and observing our guests is a beautiful reminder of what we do. Disney is more than a vacation, it's a chance to build a family legacy. For most guests, shared experiences become treasured family memories that resonate into the next generation."
Working at Disney, you never know where your next task, project or role will take you.
"As former Disney CEO, Bob Iger, mentions in his book, the Disney brand is synonymous with creativity," said Monse. "From the stories and characters featured in our movies, to the experiences lived at our parks, ships and resorts, to the numerous globally recognized brands under the Disney umbrella, very few brands have this potential. It's been almost 100 years since everything started with a mouse. Looking forward to the next 100."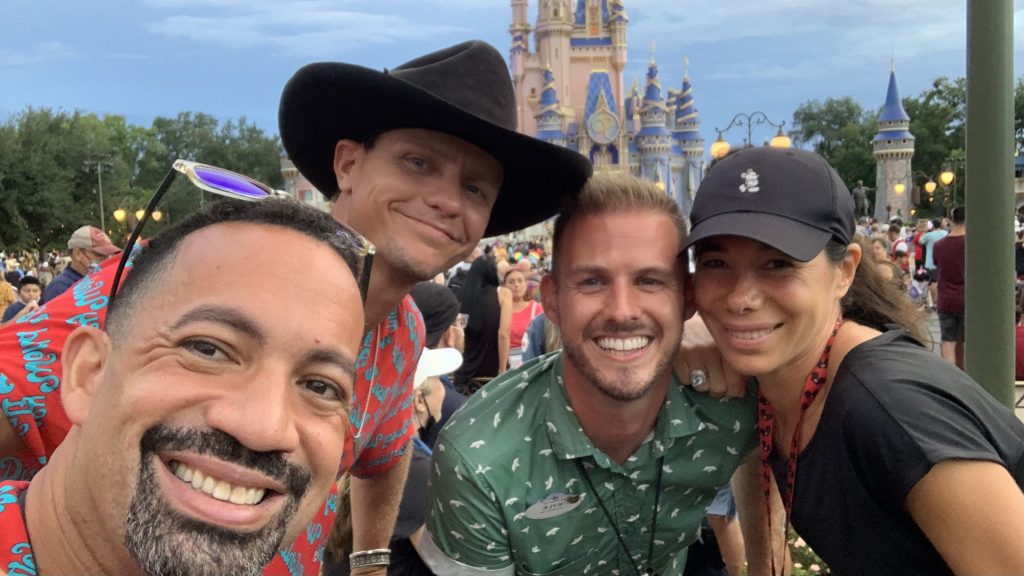 Monse's advice for anyone hoping to pursue a career like hers at Disney?
"Let me share one of my favorite quotes from Roald Dahl: And above all, watch with glittering eyes the whole world around you because the greatest secrets are always hidden in the most unlikely places. Those who don't believe in magic will never find it."
So, embrace curiosity, be confident, stay humble and be brave enough to struggle with something new.
Interested in exploring roles in Global Marketing? Click here to discover opportunities to join our team!
By Disney Careers Recruitment