Bringing the Story to Life with Disney Merchandise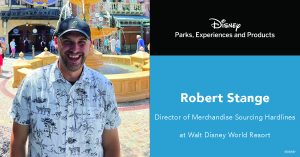 Disney cast members are magic makers, dreamers and doers—especially our talented team behind Consumer Products, Games and Publishing (CPGP). With a bit of extra pixie dust, this team helps transform ideas into reality. Robert, Director of Merchandise Sourcing Hardlines at Walt Disney World Resort, is one of the folks behind the scenes working to innovate and optimize our products.
"My team and I collaborate with suppliers around the globe to breathe life into our fellow cast members' ideas. We lead the management of Disney merchandise across both our owned & operated channels."
Having been with Disney for 7 years, Robert's scope of work varies by day.
"One day I'm learning about a new light-up effect on a toy. The next day I'm trying to understand global testing standards for drinkware in the Middle East. And then the day after that we're building a long-term strategy of where we should be manufacturing product in the world."
He largely credits his growth within the company to working on new projects constantly.
"Each role at CPGP (especially Sourcing) is so multi-faceted that you can't help but grow within your tenure at Disney," said Robert. "People often think about growth in regards to jobs and promotions. The largest growth I have felt is in learning something new every single day I come to work."
From page to product-in-hand, Robert and the team experience a handful of challenges to overcome within their work.
"I can't say there are many companies that give you a project that spans across 10,000 cast members on your first day… but Disney gave me that opportunity!"
Part of the obstacles that come with creating merchandise is making sure the story is told with authenticity and intent in the representation of Disney's brand.
The pressure rose as Robert planned out merchandise for fans of all ages to live out their Star Wars story in a galaxy far, far away with the opening of Star Wars: Galaxy's Edge at Disneyland Resort.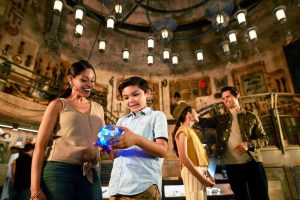 "I have never immersed myself into a project with such complexity and intent for authenticity. It was a new challenge to explain to our suppliers the backstory of Batuu for them to understand how our product needed to have an artisan effect. I was amazed to watch my team work with suppliers in their factories day-in and day-out to ensure the inner details of our droids were accurate to the films."
As a crucial part of helping develop the project from start to finish, Disney allows the cast to make their own impression by being the first to introduce new experiences to guests. This opportunity gave Robert a true full-circle moment within his Disney career.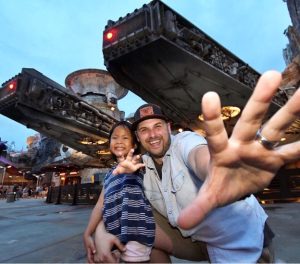 "I had the privilege of bringing my 5-year-old daughter to Batuu for a Cast Preview where we built a droid together and brought it home. You can't find that anywhere else in a job."
While his professional background consisted of a wide variety of merchandise and retail, Robert always felt a connection towards his work with Disney specifically.
"Merchandise and retail at Disney are something special. We aren't just trying to capitalize on the next trend. We are part of a much larger organism of storytellers and magic makers that help breathe life into our merchandise."
These storytellers of Disney Consumer Products, Games and Publishing might not all share one central location, but they do share a common sentiment—their passion for Disney.
"I'm often on calls with people around the globe, and we all have the same love for Disney's brand, stories/characters, and experiences. Our passion for Disney is a very unifying energy that keeps us going."
As for his own love for the company? Robert takes pride in his work and looks forward to creating even more magic in the future, similar to what he experienced as a child.
"Disney Parks hold so much magic, love and memories for three generations of my family. I even went to Guest Services at the Magic Kingdom when I was 12 years old to inquire about internships. While it wasn't a direct path – I am beyond grateful that I get to be part of the magic that is so special to families all around the world."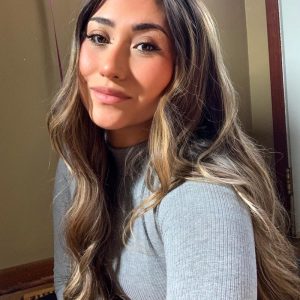 by Ava F, Communications Coordinator