UK Early Careers – Assessment Hints & Tips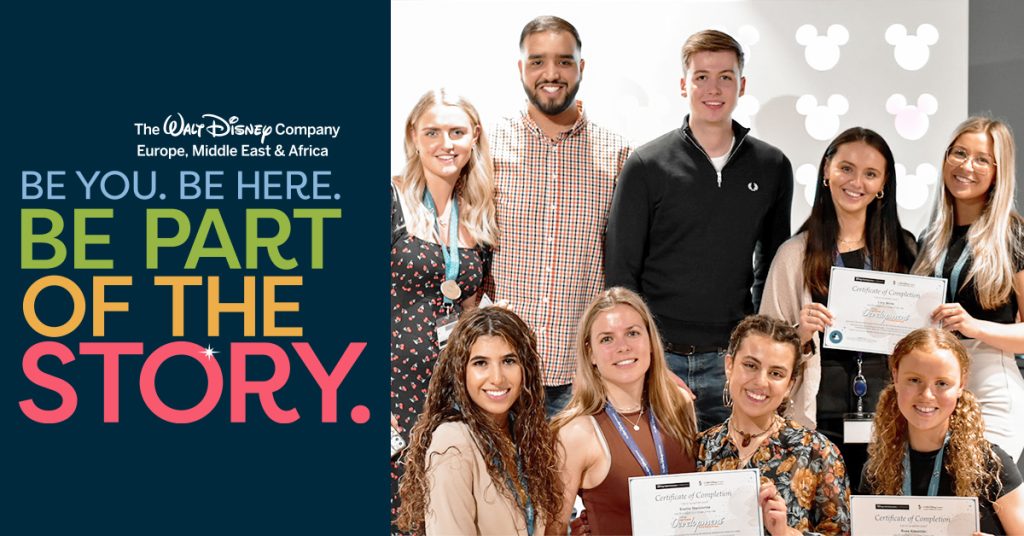 During the assessment stage, we want to get to know you better, discover more about your skills and behaviours and give you the opportunity to learn more about us.
You will hear from the hiring manager who will provide further detail on what to expect from this stage in the process. It might simply be an interview. It may be two interviews. Some areas of the business might want you to take part in a group exercise, a presentation or another type of test.
Below are our top 10 tips to help you prepare for this stage of the process. Remember, while we will be assessing certain competencies, we won't be trying to catch you out. We want you to do your best!
Do your research

Be clear on why you want to work at Disney and look beyond our company website. For example, you can look at social media pages or recent news.
Know why you want the role

The hiring manager should have shared additional details about the role. What is it that really interests you about it? How does it fit with your long-term career plans?
Be familiar with the content of your CV and Cover Letter

Make sure you know what you wrote so you can discuss it in more detail or provide alternative examples.
Think about the transferable skills you have gained to date

Skills you've learned through part-time jobs, education, voluntary work, or extracurriculars can be applied to the professional work setting. Examples of transferrable skills are teamwork, communication, organisation and creativity.
Questions for the interviewer

Interviews are a two-way process. It's always good to think in advance if there is any more you want to know about the role, team and business.
Be on time

Whether in-person or virtual. Plan your route to allow enough time for delays or check your equipment set-up ahead of time.
Dress appropriately

Wear smart-casual business attire. If in doubt, lean on the side of smart.
Body language

Sit up straight and avoid slouching. Try to refrain from folding your arms as others can interpret this as quite a "closed" signal. Instead, try to relax and hold your hands in a more casual manner on your lap.
Have water on hand

It is perfectly okay to have a drink on hand during the interview. The interviewer will not mind if you have a drink during the interview!
Take a moment before answering a question if needed

It is completely fine to take a few seconds before answering a question to think about what you want to say.
Also, here is some additional information regarding the blended assessment!
Our blended assessment identifies how your motivations and skills align to the internship program that you have applied for. It's a great opportunity for you to learn more about what is required in the role and how well this aligns with your career aspirations.
The assessment will be split into different sections, which may include a personality questionnaire, verbal reasoning test, logical reasoning test and numerical reasoning test. We would recommend that you read the instructions carefully and utilise the practice questions so you can get familiar with the layout and structure.
Before starting the test, ensure that you are in a quiet place without distractions.
The assessment can be completed on any device, although for the best experience we recommend using a laptop.
After completing the assessment, you'll receive feedback to help you reflect on your strengths and areas of improvement.