Finding New Angles with Data Science: Meet Henry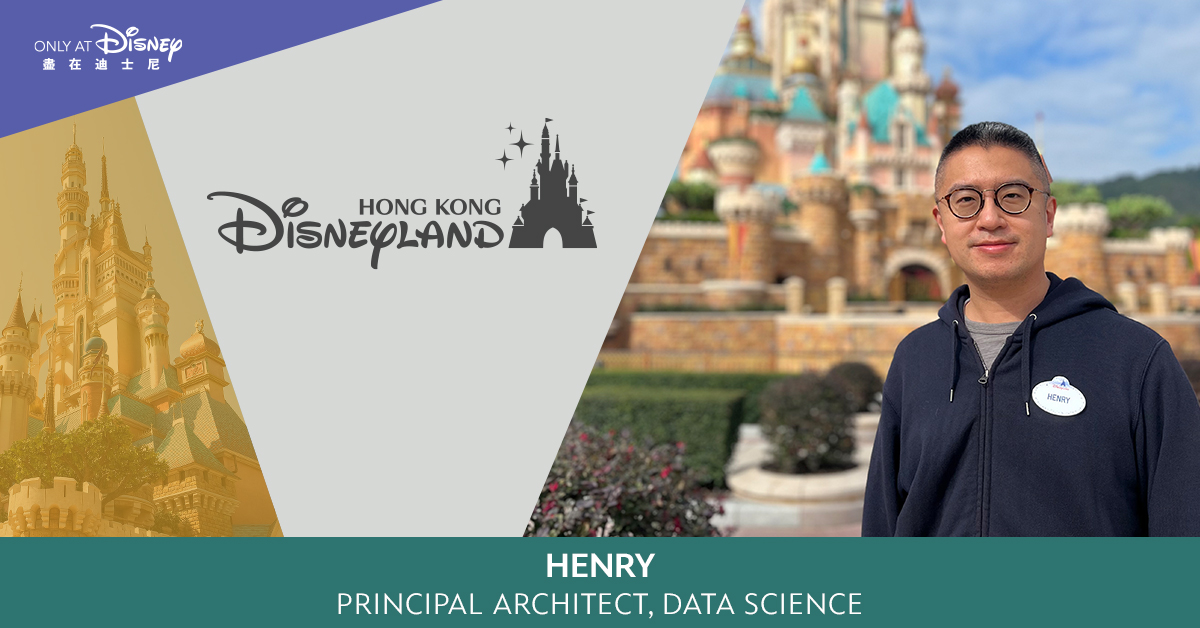 Principal Architect of Data Science, Henry Wong, is passionate about looking into the unknown and discovering what's possible. Through innovative ideas, he elevates, evolves, and pioneers the future of technology at Hong Kong Disneyland Resort along with his teammates.
"It's the people I work with day after day that keep me motivated," Henry said. "Everyone is very respectful and focused on achieving goals both individually and as a team. So naturally, working with them inspires me to see how I can push the limits to support them and enhance the outcomes together."
But Henry wasn't always in Data Science. For more than 10 years, he was part of the Sales organization before bringing his talents and skills to the Technology and Digital organization. "I had partnered with technology on different projects before, so their leader knew my knowledge and experience on the commercial side," he shared. "When an opportunity was available, I went for it because I was excited to pursue this new role to serve as an essential bridge between the technical and business teams."
"This role is a great fit for me because it blends my business knowledge with my interest in finding actionable insights from data," Henry said. "Since transitioning into this role, I've assisted my partners to make use of data we already have from new angles, which provided insight and valuable learnings, such as on solving time-consuming tasks in smarter ways."
Henry added that his internal mobility journey is just one of the many examples he's seen at the Resort. Through their focus on career growth and development, many cast members at Disney have found new opportunities outside of their field and were provided the tools to be successful in their positions just like him. "The company believes in their employees and knows how to help them be effective in the roles they move into," he added.
If you're passionate about an area, Henry recommends contacting Human Resources to see if it's the right fit. They are happy to help you discover your dream role and answer any questions. Which for Henry, that's his biggest piece of advice — stay curious and ask questions.
"You never know how each piece of knowledge can add up and take you to a place you never imagined possible," he said. And with talented cast members, like Henry, that's exactly what happens!
Join our Disney team and set the standard for what is possible. To explore technology career opportunities at Hong Kong Disneyland Resort, visit https://jobs.disneycareers.com/hdkl-tech. Follow Disney Careers on Facebook, Twitter, and Instagram or The Walt Disney Company on LinkedIn to hear more about our technology, our employees, and how we are aligning technology, content, and platforms to deliver world-class, personalized entertainment experiences to consumers around the world.