HBCU Alumni Spotlight on Terrika Foster-Brasby, Reporter & Analyst at ESPN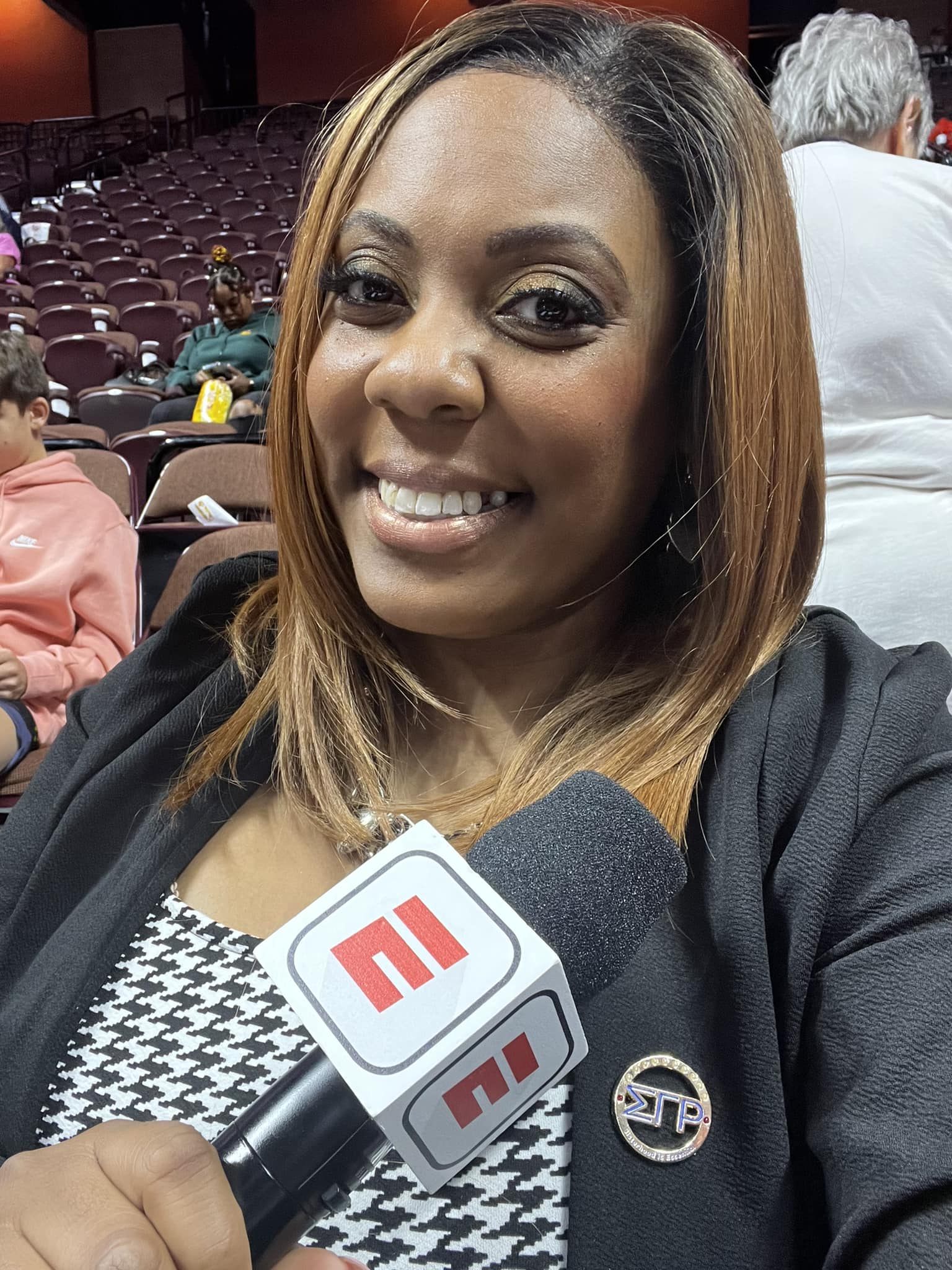 Terrika Foster-Brasby is making an impact at The Walt Disney Company as a proud HBCU alum. Her time spent at Saint Augustine's University and as a member of Sigma Gamma Rho Sorority, Inc. prepared her for success at ESPN where she serves as talent for some of ESPN's most popular digital streaming shows as well as Co-Host of Around The Rim, alongside women's basketball analyst LaChina Robinson. Learn more about her role at ESPN and how she got involved with Disney on the Yard, The Walt Disney Company's commitment to engaging with HBCU students and alumni!
How would you describe your role?
I currently serve as a recurring analyst on several of ESPN's digital shows such as Countdown to Gameday, BBTN Live, and WNBA Hoop Streams. I am also the co-host of ESPN's WNBA show Around the Rim, alongside LaChina Robinson and last season, served as a WNBA Sideline reporter, covering mainly the Connecticut Sun.
What is your favorite project that you've worked on?
There have been so many! Before my role in the talent space, I was a Senior Social Media Specialist. In that role, I had the opportunity to assist our talent with their social media strategy and contribute to the success of some of our most popular shows, including First Take. Working with First Take allowed me to cover HBCU Week in Orlando. On that project, I was able to bring the HBCU scene to life on social through the First Take live show. As an HBCU grad, I understand the culture and what highlights can resonate with the audience. It was an awesome opportunity to bring HBCU customs and traditions to a broader audience, and working with Stephen A. Smith and Molly Qerim (hosts of First Take) was incredible. A very strong and close second would be this past Final Four. Sitting alongside Christine Williamson on our Countdown shows and taking in the experience of a historic NCAA Tournament is certainly one I am proud to have to played a part in, and one I certainly won't forget.
Have you held any other roles at Disney? What has your Disney career journey been like?
Yes! Before transitioning to talent, I spent a little over a year in ESPN Social and I spent the first 6.5 years as a part-time assistant podcast producer on ESPN Radio. During that time, I served as producer to many of the most popular ESPN podcasts. I have also published several pieces of written content over the years for ESPN, espnW, and Andscape (formerly The Undefeated).
What was your favorite part about attending an HBCU?
Making the connections was the best part because here we are, over 10 years removed from graduation, and I still have maintained the many connections I made all those years ago. HBCU life taught me to stand on my own. It's an experience I wouldn't trade for anything in the world.
Disney on the Yard is dedicated to building a community for HBCU alumni working across The Walt Disney Company and providing meaningful opportunities for HBCU students. What does Disney on the Yard mean to you?
Disney on the Yard is an opportunity to once again share the experience, traditions, and customs that made HBCU life incredible with others. It's also a chance to continue to build those relationships and rekindle that experience in the corporate space. It feels good to have a place within the workplace where you know there are others who get your perspective, have had similar experiences, understand the inside jokes that ONLY other HBCU alums would get, and recognize the importance of mentorship in helping others to find their place within these spaces.
Learn more about Disney on the Yard here, and follow us @DisneyOnTheYard on Instagram for program updates and employee stories like this one!