HBCU Spotlight: Christopher Allen, Filmmaker Services Manager, The Walt Disney Company
Meet Christopher, a filmmaker services manager with The Walt Disney Company. This role allows Chris to support the creation of shows and movies we love as they enter the post-production and editing phases. An alumnus of Morgan State University, Chris still carries and utilizes skills and lessons from his time at the Historically Black College and University (HBCU). Through Disney on the Yard, Chris has the opportunity to impact and serve others by aiding HBCU students achieve their career goals with Disney.
What HBCU did you attend? I went to Morgan State University and studied information systems.
What segment of the company do you currently work for? The Walt Disney Company (Corporate)
Current Job Title: Manager, Filmmaker Services
Describe your role.
You can think of me as a client service liaison between the studio and any production that utilizes Disney post-production editorial spaces, theaters, screening rooms, and automated dialogue replacement (ADR) work on the Burbank lot.
What is your favorite project that you've worked on?
Our team's involvement with "Black Panther: Wakanda Forever"
Our team's involvement in each production we work on includes finding suitable editorial space for the post production team to continue working on the film. Editorial space means the rooms where the filmmakers create and edit editorial and visual effects material. We also help facilitate any ADR needs needed for the project here on the iconic Stage B (ADR stage). Our team helps provide and facilitate the screening rooms and theaters for the filmmaker to view material while in the editorial process.
For "Black Panther: Wakanda Forever," our team was involved in the initial post-production process. We were fortunate enough to support the first "Black Panther" for their entire post-production process here on the lot as well.
Have you held other roles at Disney? If so, describe your Disney journey.
I initially started here as a supervisor of health and safety, working alongside my current Disney Digital Studio Services (DDSS) team. My previous position was responsible for ensuring our studios (Burbank and Pico) and editorial spaces and personnel met and adhered to COVID return to work requirements. After working a year in my previous role, I was offered my current position with filmmaker services within DDSS.
What was your favorite part about attending an HBCU?
I loved the camaraderie and the natural feeling of belonging. The historical roots and foundation provided by an HBCU are unmatched. Though I only attended Morgan State for one year before enlisting in the Air Force as an Air Traffic Controller, my HBCU experience will never be forgotten and serves as a pillar for my professional makeup to this day.
What does Disney on the Yard mean to you?
Disney on the Yard represents opportunity and a sense of welcomed belonging, not only for the students but also for Disney employees. It's my goal to be a bridge for any student who desires to work here at the company. Disney on the Yard provides me with an amazing opportunity to do so through its mentoring and public speaking opportunities. It was through Disney on the Yard that I was introduced to another great mentoring opportunity with DEI, which helps place minorities in the film and television industries. Disney on the Yard also provides me with the comfort of knowing that I'm truly making a difference in the lives of others. I always look forward to supporting Disney on the Yard in any way I can!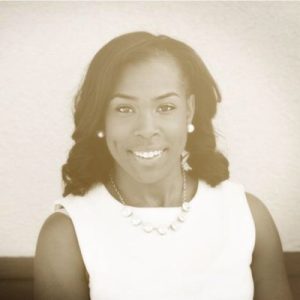 by Bethany C., Communications Specialist