Disneyland Paris Recruiters Travel Across Europe to Meet Candidates in Person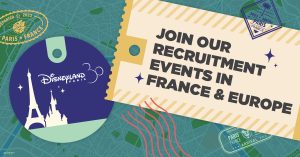 Meet Olivier Chaussarot, the Talent Acquisition Manager for roles in operation at Disneyland® Paris who is leading 6,000 hires a year with a team of 15 incredible cast members.
From starting with the company as a Food and Beverage Manager, transitioning to Workforce Management, and now supporting the Talent Acquisition team – he's seen firsthand how Disney brings unique experiences to their cast, and he's excited to help people begin their new adventure with the company!
This year, Disneyland Paris is celebrating its 30th anniversary and the opening of the new Marvel Avengers Campus area. To bring the Disney magic to life, Olivier's team is embarking on a recruitment tour across France and multiple cities in Europe to meet with applicants interested in joining during this exciting time. At the events, candidates can interview in person for roles in Food and Beverage and Hospitality.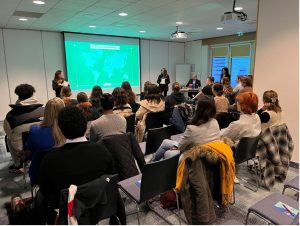 "It's a unique opportunity to meet recruiters in places other than Disneyland Paris," said Olivier. "After a few years [since our last recruitment tour], we're excited to meet candidates in person again, and in their own country!"
In addition to interviewing for their preferred role, candidates will learn more about the endless possibilities at Disneyland Paris, the benefits and development opportunities available for the cast, and of course, the "French art de vivre."
"The success of Disneyland Paris is based on two pillars: the pursuit of excellence through professional standards, and the key role of each cast member in providing a unique experience for all our visitors," he said.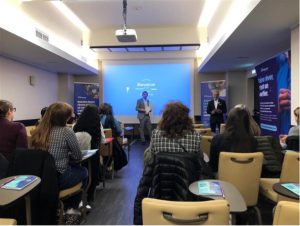 "But it is also based on shared values: team spirit, creativity, curiosity, and self-fulfillment. Thanks to our cast members, this culture is passed on and allows those who join us to find their place and to blossom."
When asked if he had any advice for candidates, he added, "Have a good look at our postings, be confident in yourself, and we will take care of the rest."
Are you ready to make dreams come true at Disneyland Paris? Learn more about the upcoming recruitment sessions and how to apply: http://di.sn/60003Dghj.
by Disney Career Recruitment