HBCU Alumni Spotlight on Jianna Cousin, ABC News Digital News Associate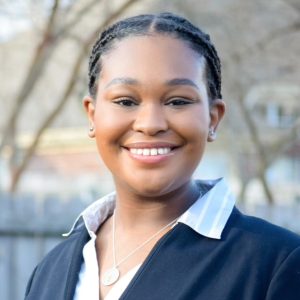 Jianna Cousin, ABC News Digital News Associate at Disney General Entertainment, is a proud HBCU alum! While attending Clark Atlanta University, Jianna became a member of Delta Sigma Theta Sorority, Inc. and studied Mass Media Arts with a concentration in Journalism. Learn more about how attending an HBCU prepared her for success at Disney!
How would you describe your role?
As a Digital News Associate, I work directly with the ABC News Assignment Desk and newsgathering team to assist in the daily news cycle operations of the desk. Tasks can include providing production support to the ABC News Assignment Desk (answering phones, booking travel), strengthening affiliate relationships, as well as assisting producers and correspondents with assignments in the field.
What is your favorite project that you've worked on?
To date my favorite project would have to be my 2021 work with the ABC News COVID-19 research team. As an intern working at one of the pandemic's peaks, I assisted investigative data journalists, reporters, and medical professionals with gathering information from health departments, interviewing medical doctors, and logging data. This work not only expanded my knowledge of medical journalism, but also allowed me to receive multiple contribution credits within ABC News Digital stories.
Have you held any other roles at Disney? What has your Disney career journey been like?
My journey at Disney began in 2021 when I interviewed for, and was accepted as, a Walt Disney UNCF Corporate Scholar. Following my acceptance into the inaugural cohort, I worked as a 2021 Summer intern with the ABC News Assignment Desk. After completing this internship, I worked as a Spring 2022 remote Local News Intern with ABC affiliate WTVD in Raleigh, NC. I graduated from my alma mater, Clark Atlanta University, and then moved to New York City to return to the Assignment Desk as an intern. In the midst of my summer internship, I transitioned into my current full-time role as a Digital News Associate.
What was your favorite part about attending an HBCU?
My favorite part of attending an HBCU was being able to grow into my blackness in a way I would have never been able to had I chosen another institution. HBCUs are safe spaces, and at a school the size of Clark, your professors form a personal relationship with you to hold you accountable and push you towards success. I will always be grateful to Clark Atlanta for fostering a strong feeling of community in me. My alma mater's motto is "find a way or make one." This motto has traveled with me through all of life's milestones, and I take it to work with me daily. I spent four years growing alongside a peer group that looked like me, and I do not take that lightly. I was able to form lifelong mentorships, friendships, and sisterhoods. My network grew, I added to my portfolio, and I received supportive encouragement from my professors, classmates and acquaintances on campus. Matriculating through a university with such a successful media program allowed me to see there is no "box" I had to place myself in to move forward in the industry. My professors taught me it is okay to show interest in more than one thing, and dispelled the myth that it was somehow immature to change your mind or journey.
Disney on the Yard is dedicated to building a community for HBCU alumni working across The Walt Disney Company and providing meaningful opportunities for HBCU students. What does Disney on the Yard mean to you?
Disney on the Yard is a symbol of change within the industry, as media companies seek to diversify their reach and acknowledge that talented professionals are coming from all backgrounds and institutions.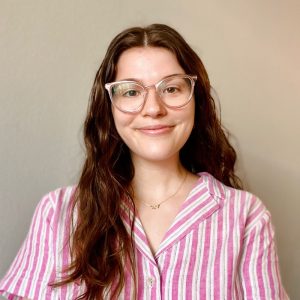 by Lindsay D., Communications Specialist, Outreach & Engagement