Seni Tienabeso Inspires Change and Witnesses History with his Career at ABC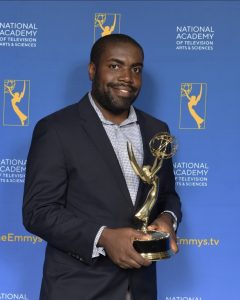 "I will forever pinch myself when reflecting on my 15-year journey with ABC News, and I don't use the word journey lightly," shared Seni Tienabeso, Executive Director for ABC News Live, when asked about his career with ABC.
As you continue reading, you'll hear more from Seni as he shares about his multiple roles with ABC, which led him to work in six continents (with only Antarctica left to explore), and the incredible career development opportunities he encountered along the way.
How would you describe your experience with internal mobility at ABC?
I started as a Producer for NewsOne — our affiliate service — where like so many in that incredible unit, I learned virtually every facet of our business. During my time there I covered the 2008 Presidential campaign, the devastating 2010 Haiti Earthquake, and the remarkable rescue of the Chilean miners. Little did I know, that would be a prelude to the history I would soon witness.
Not long after being promoted to the News Coverage desk, I moved to Miami as a Producer. One month later, Trayvon Martin was killed. In the decade that followed, I helped lead the division's coverage through many of the major social stories while also covering virtually every hurricane, mass shooting, historic trial, and the 2016 Presidential Election.
After that campaign, I was promoted to World News Senior Producer, returned to New York, and traveled alongside journalist David Muir. It's hard to describe the feeling when you finally get to work for the show you grew up watching.
But my time there would be much briefer than I envisioned because I was promoted to create the first primetime show for a rebooted ABC News Live and oversee the channel's content. In the years that followed, the team became the first award-winning one in all streaming news. Also, I was recently promoted to Executive Director and am so honored to work alongside such incredible journalists who are all determined to take the channel to the next level.
How has the company helped you grow and develop in your roles?
In news, growth comes via opportunities, and I have been blessed to have been allowed to cover in person most of the biggest stories in the last 15 years. That has helped me understand the world in a way that has positioned me well. There is no place like ABC News.
In recent years, the company has allowed me to take a Leadership fellowship with Poynter, which has helped me tremendously manage and lead with purpose.
What has been your proudest moment or greatest achievement in your career?
When I first pitched the Trayvon Martin story, there were show leaders who did not get it. They literally couldn't understand the news value and told me that. But I had one boss that did, and she allowed me to go to Sanford, Florida with my correspondent for the weekend. His death was a local story at the time, but we propelled it into a national one. By the time our work was done, the national conversation had changed, and the story ushered in a reckoning that continues to unfold.
What makes ABC different as an employer compared to other companies?
It's evident in our storytelling, in our straightforward journalism, in the ability of our tireless teams, and in our ratings. There are so many news divisions in our great country, but there is only #oneABC.
How do you take action to create a more inclusive work environment for people starting their careers with ABC?
First and foremost, you have to make it a priority. Building a team that looks like the beautiful tapestry that is America, and finding the best among them, is my chief goal when filling roles. Inclusivity is also giving people a voice and letting them know their news opinions matter. Every team I manage has open free-wheeling pitch processes where people throw out ideas and talk about the news from their vantage, and if an idea pops, we turn it to TV.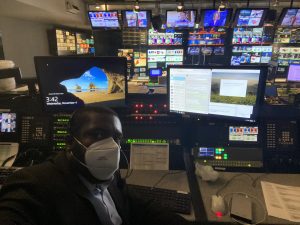 Interested in beginning your own adventure with ABC? Discover open roles today: http://di.sn/6001Ma33f.
by Disney Career Recruitment