Voices Unidas: Meet Edwin Roman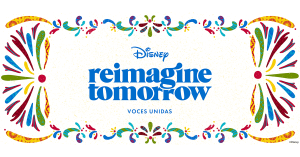 Edwin Roman has been with The Walt Disney Company for 18 years and is currently the senior director in the brand strategy and content insights team at ESPN. He describes his job as "representing the voice of the fan". Edwin translates what fans think, feel and believe into strategies and tactics that can help inform and inspire the work efforts of his internal colleagues.
Hear from Edwin as he shares how he has been able to help promote and celebrate his Hispanic culture and seen sports as a unifier in bringing people together.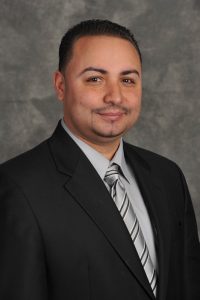 As a Business Employee Resource Group (BERG) member, can you tell us what you find most rewarding about your experience?
As the content chair for SOMOS ESPN, having an outlet to help promote and celebrate the beautiful tapestry of my Hispanic culture throughout the organization is very fulfilling. In the same fashion, having a chance to also expose myself to the specialness of other cultures and affinity groups is equally rewarding.
What does a reimagined tomorrow look like for you?
The one thing that I always loved about working in sports is that it is a great unifier. In a world where division seems to be a central theme, I want a reimagined tomorrow where things like sports show us how much we have in common versus what might separate us as people.
What makes Disney an exceptional place for storytelling?
What makes Disney exceptional is that the only limit on the stories we tell is our imagination. Creatively, we are encouraged to tell stories that are inclusive, multi-generational, and timeless. For example, we have helped study upcoming 30 for 30 films with fans to understand how and with whom these stories resonate.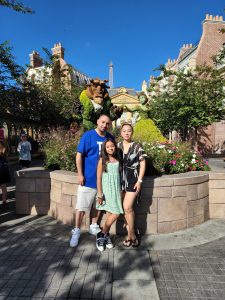 Why is innovation so important when it comes to Disney's stories?
For me, innovation is embedded into the DNA of Disney and ESPN and drives our mission to surprise and delight our fans daily. It means not only setting the bar for what great storytelling is but constantly raising and elevating that bar. Innovation in storytelling ultimately allows us to make fans think but also make fans feel.
How does your team put the audience first when it comes to your work?
ESPN's mission is to serve sports fans anytime and anywhere, and that idea is central to how we approach all our projects. A sharp focus on the customer is a vital part of our insight work, and we always start with the question of "How do we best serve the fan?"
You could work for any company in the world… so why Disney?
What other company in the world can make someone smile at age six, age 16, or age 60? The chance to be even a tiny part of that magic and create lasting memories for our fans provides me with both professional and personal satisfaction.
by Disney Career Recruitment