Apprenticeship Program Announces 14 New Members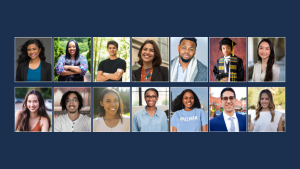 Disney General Entertainment Content is excited to announce 14 new members of the Apprenticeship Program. The Apprenticeship Program creates opportunity and access for top underrepresented entry-level individuals by removing barriers and providing pathways into Disney General Entertainment and the media/entertainment industry as a whole. Apprentices will be part of a two-year program where they will gain experience supporting Creative Executives, be exposed to a variety of experiences across the DGE portfolio, and receive a curated cohort experience. Get to know the February 2022 class below!
Disney Branded Television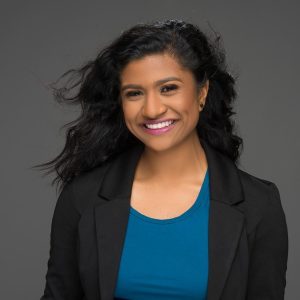 Shreya Shettigar
Shreya Shettigar previously worked as Creative Director at Famous Founder, a podcast production and marketing agency, while attending the University of Chicago. After graduating with a degree in Economics-Business and Cinema and Media Studies, she headed over to Comic Book Resources as a Features Lead Editor. In her free time, she writes Young Adult and New Adult Fantasy novels, practices Krav Maga, and volunteers with the Soondra Foundation to create audiovisual stories on social media that spread awareness about various systematic healthcare issues in India. Since it's her dream to tell and sell stories that inspire people to be kinder, braver, and more loving, she is thrilled to join the Disney team and learn from other passionate creatives!
Disney Shows She Adores: Hawkeye, The Mandalorian, and High School Musical: The Musical: The Series.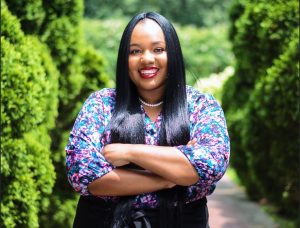 Jasmine Rene McCaskill
Jasmine Rene' McCaskill received her B.A. in Documentary Filmmaking from Spelman College and is a native of Southaven, Mississippi, a principal city in Greater Memphis, Tennessee. Prior to Disney, the Mississippi native worked in public relations as an Assistant Account Executive for KQ Communications located in Memphis, Tennessee, and also made her directorial debut at Indie Memphis Film Festival 2021. Jasmine is so thrilled to continue her journey at Disney General Entertainment Content with the love of her culture as her muse. Jasmine strives to be a truth-teller in TV and film, making authentic and diverse storytelling loud. Jasmine visited Walt Disney World in Orlando, Florida, three times, and The Fresh Prince of Bel-Air, Girlfriends and The Proud Family are her comfort shows.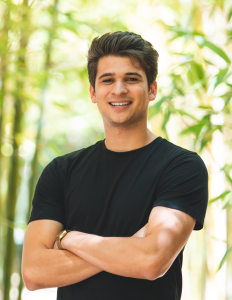 Trace Guzman
Trace Guzmán is a recent graduate who studied Management Science & Entertainment, minoring in Film & Media Studies. In school, he acted in stage and screen productions and wrote for the screen / wherever his sketch comedy group was performing. After graduation, he worked at a streaming service platform startup called Curia, where he worked in technical operations. Trace is excited about the process that comes with hearing from and working with others to make something that moves our culture in a better direction and feels like Disney is a great place to do that! Favorite recent shows he's been watching: Insecure, Ted Lasso, and to keep in touch with his Gen Z roots (and to understand the memes), Euphoria. He's really excited for the new season of Atlanta!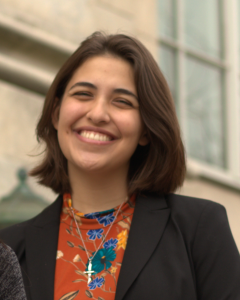 Miranda Pla
Miranda Pla (she/her/hers) is thrilled to professionally pursue her love of storytelling and musicals as an Apprentice at Disney Branded TV. While earning her degrees in Literary Arts and Philosophy from Brown University, she worked as a freelance animatic artist for Concord Theatricals, Complexly, and independent theatre makers. Her animatics populate her Youtube channel, "Miranda Pla," where she's amassed over 33,000 subscribers and 7 million views. She also served as a theatre producer at Brown's Musical Forum for 4 years and directed and wrote a 25-minute short film and various stage productions. Miranda is excited to help create diverse, ethical, and accessible media here at Disney and can't wait to spread the *magic*!
Media She'd Love to Talk to Someone About: Disney's Encanto, Netflix's Arcane, Amazon Prime's Undone, Hadestown the Musical, Circe by Madeline Miller
Freeform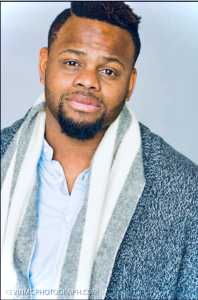 Carl Haywood
Life experience has been my greatest asset while navigating through the television and film space. I'm a former Mix Martial Artist and an Emergency Medical Technician (EMT-B). I lived next to Disneyland Theme Park most of my life which inspired me to pursue entertainment. I dove into my craft(film/television) in 2014. Since then, I have had a short film place top five in an international competition and took the 'Most Innovative" award at the Morehouse Tac & Jib film festival in 2021. I believe film and television bridge the gap between different communities and cultures. As the world evolves, so does film and television. My Favorite Shows are Mandalorian, Snowfall, and Grey's Anatomy.
HULU Originals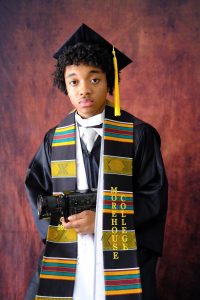 Je'Quan Sailes-Irving
Je'Quan Sailes-Irving joins us from ABC Entertainment, where he interned and assisted Visual Communications. He supported projects for shows such as The Wonder Years, Queens, and Abbott Elementary. Je'Quan believes the entertainment business is a place where ideas and concepts are encouraged to be shared and accepted in order to evoke emotions within the audience. This is mainly why diversity in the field of entertainment is so important because people from different cities, countries, ages, and ethnicities all have a unique perspective and story to tell.
His favorite movies consist of: Goodfellas, Saturday Night Fever, and Jackie Brown.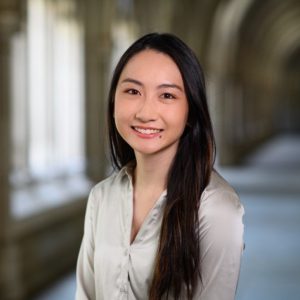 Jacy Duan
Jacy was born and raised in Arcadia, CA, on a diet consisting (almost) entirely of boba. She is a recent graduate of Princeton University, where she studied Sociology with minors in Theatre and Asian American Studies. Prior to Disney, she worked as a development intern at various production companies such as Mandeville Films, Perfect Storm Entertainment, and most recently, BRON Studios. Jacy strongly believes in the magic of inclusive representation and hopes to work towards transforming the film and television landscape to more authentically represent communities like her own.
Favorite Shows: I May Destroy You, Ramy, The Good Place, Killing Eve, Insecure. All-time Favorite Disney Property: The Suite Life of Zack and Cody
Twentieth Television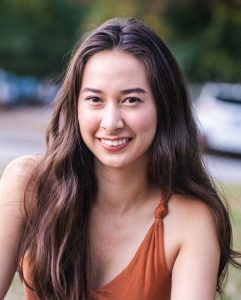 Alisa Boland
Alisa Boland is thrilled to be joining Disney General Entertainment as part of the 2022 cohort of Apprentices. Since graduating from the University of Chicago in 2021, she's split her time between various projects: working as an assistant at Sideshow Theatre Company, teaching writing to college freshmen, and freelancing articles covering everything from all-day experimental performance art to tuberculosis eradication in India. Prior to graduation, she was active in her college's arts scene, where she directed student films and performed as part of Off-Off Campus's comedy ensemble. Outside of entertainment, the Honolulu native enjoys spending time outdoors hiking, backpacking, and rock climbing. Alisa is a strong believer in the liberatory power of storytelling and hopes to continue cultivating innovative, bold, and diverse content at Disney.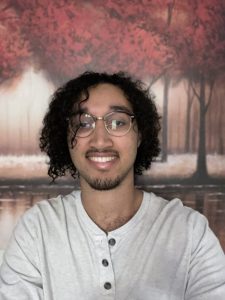 Hurston Mazard Wallace
Hurston Mazard Wallace was plucked from the University of Chicago, where he got his BA in Visual Arts. He is a video creator with hands in animating, voice acting, and directing. You can tell by his smile that he is positively exuberant to make fun and exciting content. When asked to provide intimate details in his bio, he said: I'm here to tell a remarkable story…and then tell a few more. This was not the question we asked, but we could feel the passion, so we let it slide.
Favorite Disney properties: The Incredibles, Gravity Falls, Wreck-it-Ralph, and Shrek…wait, exclude that last one.
National Geographic

Adia Grace Weaver
Adia Grace Weaver is a recent graduate of Princeton University with a degree in Sociocultural Anthropology and Visual Arts, where she received the prestigious Alex Adam Award '07. Her undergraduate work focused on autoethnography, poetry, prose, and photography that explored intergenerational storytelling using multimedia. She is currently working on producing a documentary about women leaders from the Civil Rights movement and a project about the history of hip hop at Princeton.
ABC Signature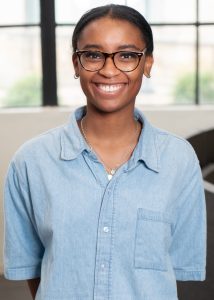 Lauren Moseley
Lauren Moseley joins us from Southern Fried Film Festival, where she was the executive assistant for Trevite Willis. Before Southern Fried Film Festival, Lauren was a PA on numerous sets, including Youtube Original Bear Witness, Take Action 3, Early Southern Man, and companies Ark Media and 400LB Elephant. A recent graduate of Spelman College, Lauren's thesis Up in Arms! was selected to participate in BronzeLens, Venice Shorts, and Morehouse College Human Rights Film Festival. Lauren is excited to learn more about Disney's magic and continue her career journey with a company that has inspired so many, including herself.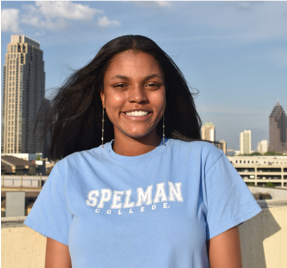 Avery Strachan
Avery is a proud alumna of the illustrious Spelman College with a B.A. in Film & Visual Culture and a minor in Art History. Currently based in Los Angeles, she was born and raised in Arizona. She joins us from Lucasfilm Ltd., where she was a Physical Production intern underneath John Hampian, VP, Physical Production, during the summer and fall of 2021. Avery is thrilled to be amidst the vanguard of the evolution of mass media and hopes to aid in diversifying the new wave of storytellers and artists. Avery's favorite television genres are hour-long drama and adult animation. Her favorite shows include Succession, Archer, Gossip Girl (2007), Rick and Morty, The Wire, Ramy, Boondocks, and The Twilight Zone. While her favorite Disney character is Grumpy the Dwarf, she is most like Rapunzel, even ambidextrous, too! Avery is an avid reader, writer, and a bonafide cinephile; Some of her best-loved films include The Princess Bride, Set It Off, Ex Machina, New Jack City, No Country for Old Men, Training Day, and Casablanca. Here's looking at you, kid.
FX Studios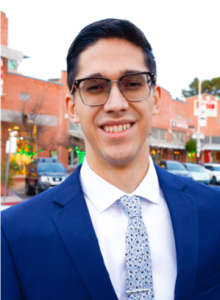 Nick Garcia
Nick Garcia joins us from Tucson, Arizona, where he attended the University of Arizona, attaining both a Master of Science in Marketing in 2021 and a Bachelor of Arts in Film and Television in 2019. Most recently, he was the Marketing Intern for Startup Tucson, Southern Arizona's leading entrepreneurial support organization. Around his studies, Nick spent time working with Southern Arizona's local PBS affiliate, two recording studios, a film production company producing their first extended short, and a DJ production company. Nick values the empowering impact diverse, authentic storytelling and content can have, and he is eager for the opportunity to continue his journey at the Walt Disney Company.
Favorite Current Shows: Atlanta, It's Always Sunny in Philadelphia, Ted Lasso, The Mandalorian, This is Us, Solar Opposites, The Challenge.
Shows I've Watched 2-3 Times: Breaking Bad, Rick and Morty, New Girl, Bob's Burgers, Stranger Things.
ABC Entertainment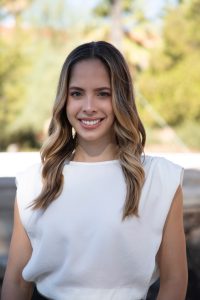 Andrea Damiani
Andrea Damiani started her journey in entertainment as a dancer at the age of four. She continued her studies in dance all throughout college as a Dance major as well as a Business Management major. During her collegiate career, she participated as a production assistant for a concert, an assistant director for student films, a marketing volunteer for Dusk music festival, and was also very involved in her business school. She has worked in sales and loves to combine her interests in business and entertainment. After growing up close to the Disney theme parks in Orlando, she has always loved the magic of Disney. She can't wait to discover more about all that Disney General Entertainment has to offer.
by Disney Career Recruitment