Meet Carolyn Hong, News Editor in ESPN's Universal News Group
Carolyn Hong is a news editor in ESPN's Universal News Group and co-founder of the AAJA Sports Task Force, which is the affinity group that supports current and up-and-coming API sports journalists. Carolyn has been with The Walt Disney Company for 14 years, first as a coordinating producer for ESPNews and SportsCenter and then as an award-winning coordinating producer for ESPN's investigative unit before assuming her current role providing editorial guidance to reporting and content teams and facilitating the flow of information to all platforms across ESPN.
Hear from our Carolyn about her career at Disney, her experiences in Disney's Asian ERG community, and the advice they have for the next generation of storytellers.
What do you find most rewarding about your experience as a BERG member?
I am the people chair of our Asian ERG. I find the camaraderie to be amazing. Just bonding with like-minded individuals is comforting and enriching. Recently, our ERG had a joint conversation with ESPN's Black ERG, and it was one of the most important events in which I took part. People needed to express their emotions, share their experiences, and listen to others who are going through similar struggles. Moments like these are powerful and ones I treasure the most.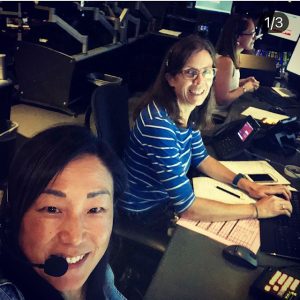 What does a reimagined tomorrow look like for you?
A reimagined tomorrow, to me, is one that better embraces diversity on all levels. A reimagined tomorrow is about acceptance — acceptance that people have different ideas, morals, and principles but are willing to live more harmoniously and gracefully and less out of anger and fear.
What makes Disney an exceptional place for storytelling? Can you share an example of how that shows up in your work?
I have had the pleasure of working with some of the best, most creative storytellers in my time at ESPN. The talent of those who create content for ESPN is unmatched, in my opinion. From feature to investigative reporting to breaking news, our reporters and producers, and writers are incredibly talented. I have the honor and pleasure of editing the news and feature stories that cross my desk every day.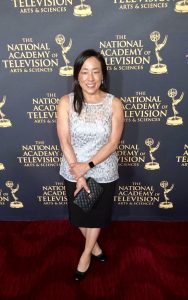 Why is innovation so important when it comes to Disney's stories?
Innovation means we're paying attention to what our readers, viewers, and fans want and need in terms of content. Innovation means we're constantly evolving, along with our audiences.
How does your team put the audience first when it comes to your work?
The Universal News Group looks to present the most newsworthy, interesting stories each and every day. We are constantly looking at the metrics and trying to understand what stories captivate our audiences. And we respond by putting out the most updated news and information as soon as we can.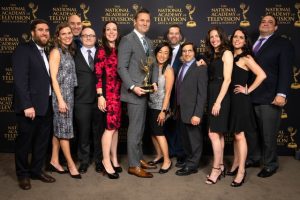 You could work for any company in the world… so why Disney?
I'm proud to work for a company that values diversity, equity, and inclusion the way Disney does. Disney, to me, reflects how society is growing and changing. The company values its employees and what they bring to the table.
by Disney Career Recruitment