Spotlight on: Corey Savage, Sr. Outreach & Engagement Manager, The Walt Disney Company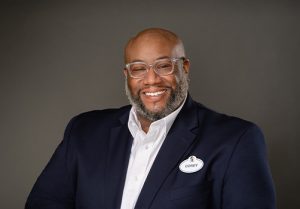 Although he's only been with The Walt Disney Company for less than a year, Corey Savage has logged countless miles, phone calls, and Zoom meetings connecting Disney with Historically Black Colleges and Universities throughout the nation. As a senior Outreach & Engagement Manager, Corey makes it a top priority to connect HBCU students and faculty with Disney HBCU alumni and employees.
For Corey, this role is all about building community, establishing strong relationships, and sharing the great things happening at HBCUs and Disney.
Corey is a North Carolina native who had a strong impression of North Carolina A&T State University at an early age. North Carlina is a state heavily populated with HBCUs, and Corey recalls the numerous role models and teachers displaying their strong Aggie Pride. This influenced his decision to enroll at North Carolina A&T.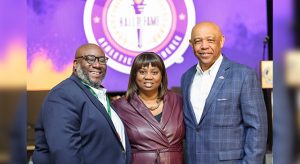 While in school Corey had the opportunity to meet the A&T Four – the four freshmen who started the lunch counter sit-in movement in 1960. Meeting these civil rights leaders taught Corey that you can make a difference at any level or age. This experience also inspired him to want to give back and help others in his communities.
Prior to joining The Walt Disney Company, Corey's career was centered around advancing HBCUs through university fundraising. When the North Carolina A&T State University graduate explained wanting to join The Walt Disney Company he said, "I saw this role as an opportunity for me to make a larger impact and I was so excited about the commitment that Disney had made to HBCUs and Black talent. I thought this would be a great for me to be with the skills I've developed and help in growing the work that Disney is doing."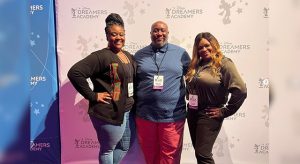 Joining a large organization like Disney can be overwhelming, especially when thinking of finding your place within the organization. Corey commends Disney for its strong support of employee communities. He joined the company in August of 2021 and reflected on how he felt welcomed and a strong sense of belonging and community with people across the company.
"Being able to make connections with people across the whole company at different levels is something unique about being here. And everyone is really passionate about the Disney on the Yard work, which also makes these new connections feel really good," Corey says.
In addition to his own Disney community, a part of Corey's role is showing HBCU students that not only will their skills make a difference but they also have a community of people that look like them to support them. "To be able to make really strong connections and bring Disney to some of the smaller HBCUs has really been a highlight of my time here. That's when you really get to see the magic happen."
Follow Disney on the Yard on Instagram @DisneyOnTheYard.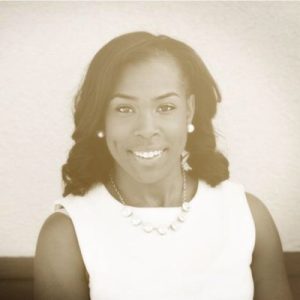 by Bethany C, Communications Specialist