Meet Sarah Trop, Pipeline Technical Director at Industrial Light & Magic (ILM)
Sarah Trop is a Pipeline Technical Director at Industrial Light & Magic (ILM). She supports artists and production by building and fixing tools. Sarah is a software engineer by training and primarily helps artists do their jobs more efficiently. She has been with The Walt Disney Company for four and a half years.
What do you find most rewarding about your experience as a BERG (Business Employee Resource Groups) member?
I love being a BERG leader at Lucasfilm because I can have a positive impact on company culture and the way other women experience working at Lucasfilm. I want to make things better for the next generations of women in visual effects, and as a BERG leader, I can make a direct change that affects women across the studio.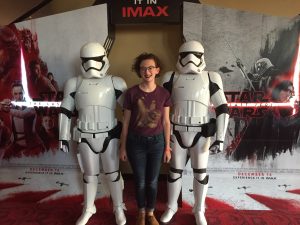 What does a reimagined tomorrow look like for you?
50/50 representation in visual effects and film.
How does your team put the audience first when it comes to your work?
My entire job is to support the storytelling our visual effects artists do in their work. We have the opportunity at ILM to work on movies across the film industry and tell stories from all different points of view. I love getting to support so many different types of stories and the people working on them.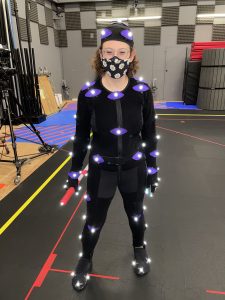 You could work for any company in the world… so why Disney?
Industrial Light & Magic is at the top of the visual effects game, and I get to work with some of the best artists and engineers in the business every day. And that extends to Disney at large – people who are truly the best of the best work at Disney across the board, and I love working with those people and learning from them.
Check out more spotlights on BERG members across the Company on Reimagine Tomorrow!
Business Employee Resource Groups (BERGs) are formed around a shared identity, interest, or pursuits. These employee-led groups bring together employees for insights, support, career development, and community engagement. All colleagues are welcomed and encouraged to join.
by Disney Career Recruitment