HBCU Spotlight: Camron Yarber, Director for the Office of the CHRO
Camron Yarber is a graduate of Morehouse College and recently became the Chief of Staff and Office Director for The Walt Disney Company as Chief Human Resources Officer. His time with Disney has included working in strategy and analytics with Fox Sports, and strategy and business operations with Disney General Entertainment. Recently, he was a panelist at the Legacy of HBCU Excellence Roundtable, where he shared his experience as a member of Alpha Phi Alpha Fraternity, Inc. during a virtual event with other Disney employees representing Divine Nine fraternities.
Learn more about Camron and how he continues to make contributions to The Walt Disney Company.
What is your role, specific title, and how would you describe what you do to a friend or family member?
I am Chief of Staff and Director of the Office of the Chief Human Resources Officer, Paul Richardson. Paul oversees global HR across the company and all business units. My responsibility is to help him develop our strategies and drive our priorities as it relates to our people. How we take care of our people, and how we grow and improve from a people perspective. This is a new role for me, so I am still navigating things, but I am enjoying it so far.
How many years have you been with the Walt Disney Company?
Officially, I have been with Disney for one year. I was previously with Fox and joined the Disney organization in the acquisition of Fox.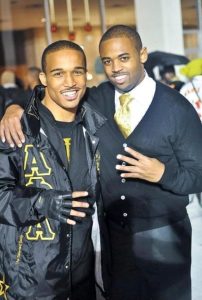 Why did you find appealing about a career with Disney?
At the time of the acquisition, I was in content, and I saw Disney as an organization that's at the top of the game and leading in content, which was appealing. I knew that within Disney there are a multitude of things that I could do and people I could meet that would expose me to new things to learn. I have also heard of how many smart, talented people have come through this place, and so the exposure to new people and new things to learn was also appealing.
What HBCU did you attend, and what influenced your decision to enroll?
My older brother went to Morehouse, and I wanted to be just like him. Also, it was an opportunity for me to have an experience I'd never had. I grew up in a school with very few people that looked like me. Therefore, I wanted to go to a school with more people that did look like me with similar goals and aspirations. Since Morehouse is one of the top colleges (in all the world), I wanted to experience a place that had a lot of young black, successful men.
What was a defining moment for you at Morehouse College?
It is hard to choose just one, there are a couple of moments that stand out. The most memorable are orientation, pledging Alpha Phi Alpha Fraternity, Inc., and graduation. Each week, there was an event called Crown Forum where speakers from across the world would come speak to us about particular topics. It was a good opportunity for better self-understanding and introspection.
I had a couple of classes too that I really loved: African American history and the history of African American music. Those are big interest points of mine that help me understand who I am and where I come from, which was really cool at an HBCU.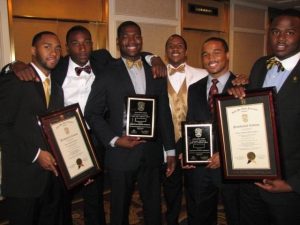 How did your experience as an HBCU student help you in your role today at Disney?
We have a saying at Morehouse, "Morehouse men always have a pen," so that taught me to be prepared at all times. The essence of the saying is that no matter the situation, always be ready and prepared when an opportunity presents itself. Morehouse also taught me to be persistent. There is a certain drive, persistence, and resourcefulness that you get from an HBCU that helps you in being successful.
There is also a sense of purpose that came from attending Morehouse, and I think this is true of a lot of HBCUs. Attending HBCUs helps ground you and helps you understand how far we've come and how far we have to go.
What's one sign of hope you're seeing as we expand the conversation around diversity and inclusion?
A sign of hope to me will be when we reflect on who we are serving and when diversity initiatives become a regular part of business practices. I love that Disney is deepening the relationship with HBCUs. I think that it is necessary and will truly benefit the company. So I hope that we continue this effort and find ways to make it a part of the fabric of this company . . . that it becomes mutually beneficial, and HBCU students can make big impacts here.
Learn more about Disney on the Yard and how they are dedicated to building a community for HBCU alumni working across The Walt Disney Company and providing meaningful opportunities for students.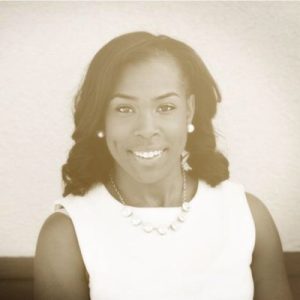 by Bethany C, Communications Specialist