HBCU Spotlight: Jamila Hunter, Executive Vice President Programming and Development, Freeform
Jamila is a strong, confident California native and graduate of Spelman College, a historically Black college in Atlanta, Georgia. She credits her time at the HBCU for her confidence in herself and her abilities. As the Executive Vice President of Programming and Development at Freeform, Jamila leads and oversees young adult programming development.
Jamila has been with The Walt Disney Company for 10 years having spent time at ABC and Freeform. Every role Jamila has held with the company has afforded her the opportunity to create content for an audience she's had an affinity for and connection with throughout her life.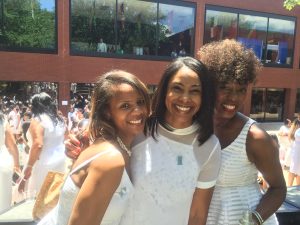 Jamila (middle) attending a post-graduate Spelman event.
"The obvious shows to call my favorite would be black-ish and grown-ish. I specifically connected to Blackish' because I am a person of color and this was something that I personally related to. I think this show made certain stories accessible for people of color, and for parents to watch a show with their kids and have conversations about it."
Jamila proudly shared that inclusion has always been naturally woven into ABC content, describing many shows such as Modern Family, Fresh off the Boat, and The Conners as funny, accessible, and substantive.
"When I joined ABC, they were doing family shows that were funny and reflecting real conversations about the world. I saw how ABC's shows had a positive impact on the world pertaining to situations some people were uncomfortable with. We were making shows that reflected the country. The precedent was already set to be inclusive and diverse, and that was just what we did as our jobs, " Hunter explained.
In her role working on Freeform programming and development, Jamila supports the Onyx Collective from a strategic perspective. The Onyx Collective is a curated collection of projects from creators of color and underrepresented communities. Shows from this collection will be presented as a content brand available on Hulu and other Disney Streaming services.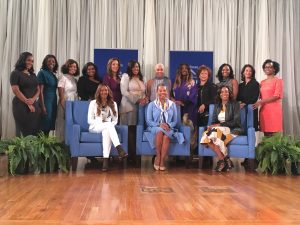 Jamila (seated front row from right) with friends enjoying their Spelman 20th class reunion.
As an executive with the company, Jamila has built a strong foundation for herself and her career with its beginnings taking shape at Spelman College. Jamila recalls visiting the Atlanta school and finding her place. She said being in an environment like Spelman where black women receive consistent validation with no pressure to fit in shaped her confidence differently than had she attended another school. She attributes her time at Spelman with being able to successfully do her job advocating for shows like black-ish and Fresh Off the Boat.
"I've always gone into every job I've had valuing my perspective and not playing small. I've learned not to be ashamed of my opinion because it is a different point of view that represents our audience," she said.
Unlike at Spelman, however, Jamila says it is atypical to see multiple women of color executives serving together in the television industry. As she grew in her career, she realized the importance of community and a support system to help with her confidence. "You start to build a community that is your community, so when you have those days when you don't know how to show up, those are the people you call to help you get through things," she said.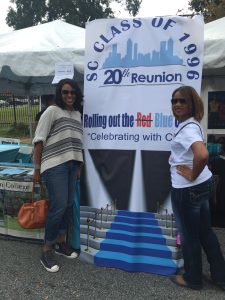 This community has paid off and benefited Jamila. Having been with Freeform for two years, she said that she gravitated toward her current role because the people, environment, and content made her feel herself. Something that she does not take for granted.
Additionally, Jamila was very excited to learn about Disney on the Yard and the internal community of Disney HBCU alumni. She believes that this type of connectivity is very important now more than ever.
Learn more about Disney on the Yard and how they are dedicated to building a community for HBCU alumni working across The Walt Disney Company and providing meaningful opportunities for students.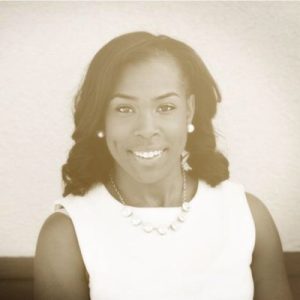 by Bethany C, Communications Specialist