BERG Spotlight: Anna Derryberry, National Geographic Studios
Anna Derryberry is a Director with National Geographic Studios and has been with the Company for 12 years. Anna helps manage the in-house production team for National Geographic and produces content for all our various channels and streaming platforms.
What do you find most rewarding about your experience as a BERG (Business Employee Resource Groups) member?
The most rewarding part of being a BERG leader for National Geographic and Disney is being able to implement change from within. The amazing DEI (Diversity, Equity, and Inclusion) teams and BERG members across the enterprise are dedicated to making this company truly inclusive, diverse, equal, and accessible.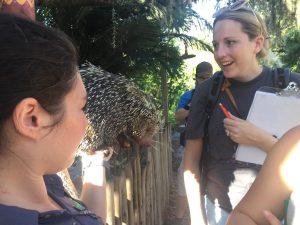 What does a reimagined tomorrow look like for you?
I think a reimagined tomorrow is a place where everyone is able to come to a truly accessible, diverse, equitable, and inclusive workplace filled with respect.
What makes Disney an exceptional place for storytelling?
National Geographic opens doors to every part of the world, even the universe. Our content goes from the bottom of the ocean to out past Pluto! I have been able to work on wonderful programs that showcase the human spirit, incredible scientific discoveries, and amazing animals.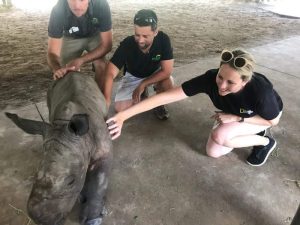 Why is innovation so important when it comes to Disney's stories?
Innovative storytelling is what brings people to our platforms, whether it is our channels, streaming, or social media. When we find the correct way to engage with our audience, something magical happens. The audience is there, we just need to connect with them.
Check out more spotlights on BERG members across the Company on Reimagine Tomorrow!
Business Employee Resource Groups (BERGs) are formed around a shared identity, interest, or pursuits. These employee-led groups bring together employees for insights, support, career development, and community engagement. All colleagues are welcomed and encouraged to join.
by Disney Career Recruitment