Employee Spotlight: Elisa Tang, Producer at Good Morning America Digital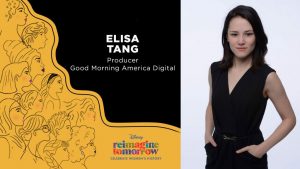 Briefly tell us your Disney story. How did you wind up at Disney?
I have always been – and will always be – a Disney lover! I am passionate about innovative storytelling, which is what drew me to ABC News. I started on the GMA Digital team four years ago and it has truly been an absolute dream job. I'm grateful to be able to pitch, film, produce, and edit original stories for ABC News and Good Morning America. Every experience has been an incredible learning opportunity.
What is a career highlight for you so far?
That would be traveling across the country in October 2020 to cover the lives of four women who ran for office during the midterm elections for our series "Women Who Run."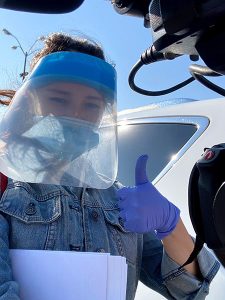 How have your life experiences influenced how you define yourself and the impact you hope to make in the diversity and inclusion space?
As someone who is biracial (Chinese and Irish descent), I was very fortunate to grow up with such a close connection to both sides of my family. I competed in Irish Step Dancing for 10 years, and gained a deep love and appreciation for Chinese culture and tradition that I will continue with my own family. My grandmother is a first-generation Chinese-American who achieved the American dream with resilience and dedication despite facing adversity. Stories like hers inspire me to create a space for those who need it most through inclusive storytelling. Everyone's story represents a different piece of the puzzle – each one is unique and deserves to be recognized.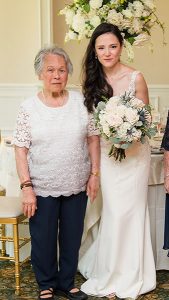 What does Women's History Month mean to you?
I wouldn't be where I am today without the incredible women in my life who are all strong, determined, and loving. To me, Women's History Month celebrates those who came before us, and hopefully, ignites the future generation of women to make strides of their own.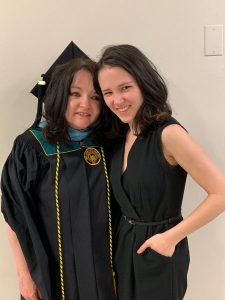 What is an unusual habit or an absurd thing that you love?
I love seeking out old and obscure movies, especially horror! For instance, my husband and I watch the 80s cult classic "Killer Klowns from Outer Space" every Halloween. Not to mention, I am also a proud undefeated movie/TV show trivia champ. I am known to recognize movie/TV show extras from time to time.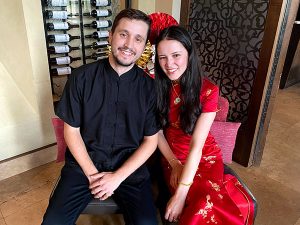 by Disney Career Recruitment