HBCU Spotlight: Brandy Tate, Director I at ESPN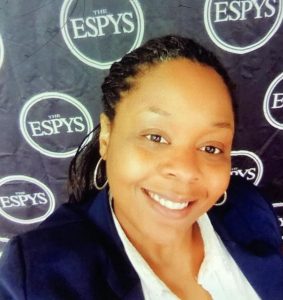 An exciting part of the Disney on the Yard initiative is the new community that has been created within The Walt Disney Company. An alumna of Tennessee State University and co-lead of ESPN Pulse, one of Disney's longest-standing Business Employee Resource Group (BERG), Brandy Tate loves the community and the work being done.
From her days on the Nashville campus to her role at ESPN, Brandy has always found herself gathering, helping, and leading those around her.
Brandy, as a Director of live shows for ESPN, has been with the company for 10 years. She has worked on numerous sporting events such as the Super Bowl, College Football National Championships, the WNBA Draft, and her regular show, NFL Live. This role has also provided her the opportunity to meet and work with prominent people in the industry.
At age 16 Brandy knew she wanted to work for ESPN.
"Sports always brings cohesiveness and happiness. When your team is winning it doesn't matter if you're Black, White, Brown, or disabled, none of that matters. People just see the team as a collective, and I wanted to be a part of that," she said.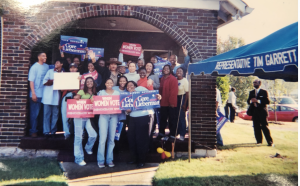 Now that she is a part of making sports for everyone, Brandy has also shared her talents and expertise creating a sense of community for others at ESPN. Pulse ESPN is an employee resource group established in 2009, Brandy joined the organization in 2014 and became a Co-Leader in October of 2020. As a Co-Leader, she facilitates and oversees events and programs for Pulse members. Following the events of 2020, Brandy and other Pule leadership team members of Pulse increased their slate of events and projects to engage with members of the organization.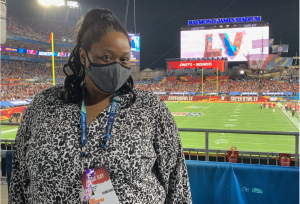 "We have done so much to reach our community, and we have done it well. I think people respect us more than anything now," she said.
A new program she and the leaders are working on is called Power of Choice. It will focus on communication skills, networking, and personal branding as tools for greater success. Brandy believes this program will not only help individuals develop tools for professional success, but it will also provide them with tools to continue evolving and help others succeed.
Brandy noted, "When someone reaches the highest level but doesn't have the tools to stay there or bring more people through the door, then we are right back to square one."
Additionally, Brandy is extremely excited for the internal community of HBCU Alumni at Disney. She has enjoyed meeting others from across the Company who understand the HBCU experience and culture, and is proud of this initiative stating, "Disney got it right!"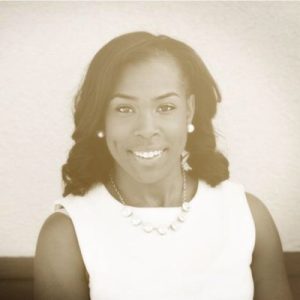 by Bethany C, Communications Specialist