HBCU Alumni Spotlight: Marcus Matthews, Senior Editor, 'The Undefeated'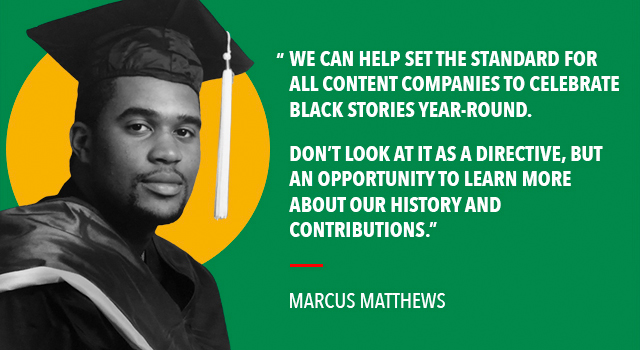 Howard University alum Marcus Matthews has worked in radio, newspapers, digital, and at major cable companies.
The bulk of those years has been spent at ESPN, where I have been for over 15 years and counting. The majority of my time spent at the network was on the studio television side up to 2016, when I switched to the digital side working with The Undefeated, which is what I'm doing now."
Marcus is also heavily involved in The Walt Disney Company's new Disney On the Yard Mentoring program, and he's a member of ESPN's PULSE employee resource group (ERG). When asked about the Disney On the Yard program, Marcus said he got involved because
"The Walt Disney Company is making a commitment to investing in the next-gen of storytellers and content creators that look like me. The focus on HBCU students is the icing on the cake and since I'm an alum, I would be a huge disappointment to those that poured into me during my journey to not to play my part in fostering the growth of these young professionals."
The Disney Media & Entertainment Distribution Technology Communications team sat down with Marcus to learn more about how he is leading the way in his role as an activator, ERG leader, and HBCU alum.
Who are some mentors who along your personal and professional journey have taught you really powerful lessons?
The biggest mentor that had an impact on where I am today was Ed Hill at Howard University. Ed is a College of Sports Information Directors of America (CoSIDA) Hall of Famer who took me under his wing my sophomore year and taught me the ends and outs of the sports media game and also helped me find my lane to navigate the landscape. At a time when I was feeling lost in my journey, Ed was there to keep me grounded and also was a strong influence in me landing a job at BET, where my career got a second life.
What's one sign of hope you're seeing as we expand the conversation around diversity and inclusion?
I would say my biggest sign of hope is how ESPN has expanded Black History Month into Black History Always. Hopefully, we can help set the standard for all content companies to celebrate Black stories year-round. I hope that the powers that be don't get too caught up in the numbers initially, because I feel this initiative offers a much bigger relevancy play.
How can peers get involved in the conversation, and what's one thing you would like them to understand or learn?
I believe peers can get involved by offering as much support as possible. Don't look at it as a directive but more as an opportunity to learn more about our history and contributions and hopefully offer opportunities to foster conversations that will bring us closer together as a people.
What's your D&I vision for this year?
I hope to continue to make sure The Undefeated remains a leader in the social space, telling our stories and highlighting our current heroes and the heroes of our future. I want to make sure without a shadow of a doubt, that we stay authentic, entertaining, and engaging as we grow as a brand and a community. I would also look to offer my voice to other areas of the Company in an effort to make sure our culture isn't exploited in any way and that we have proper representation.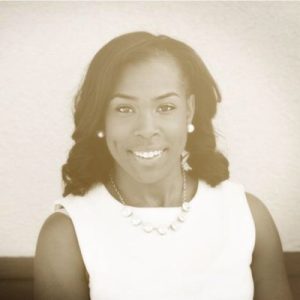 by Bethany C, Communications Specialist