Freeform Employee Spreads Holiday Cheer with Her Work on 25 Days of Christmas
It's the holiday season, and you know what that means: Freeform's 25 Days of Christmas! This film-filled event happens each year on Freeform where classic and modern holiday movies are played throughout November and December.
But this year, with the help of Freeform employees like Theresa Travis, Executive Director, marketing engagement, and experiential, the season's festivities were kicked up a notch by adding The 25 Days of Christmas Drive-in Move Experience, a three-day event held in Los Angeles early in December. This event immersed movie-goers in a winter wonderland as they drove through a Christmas tree lane filled with lights before stopping in front of a giant movie screen.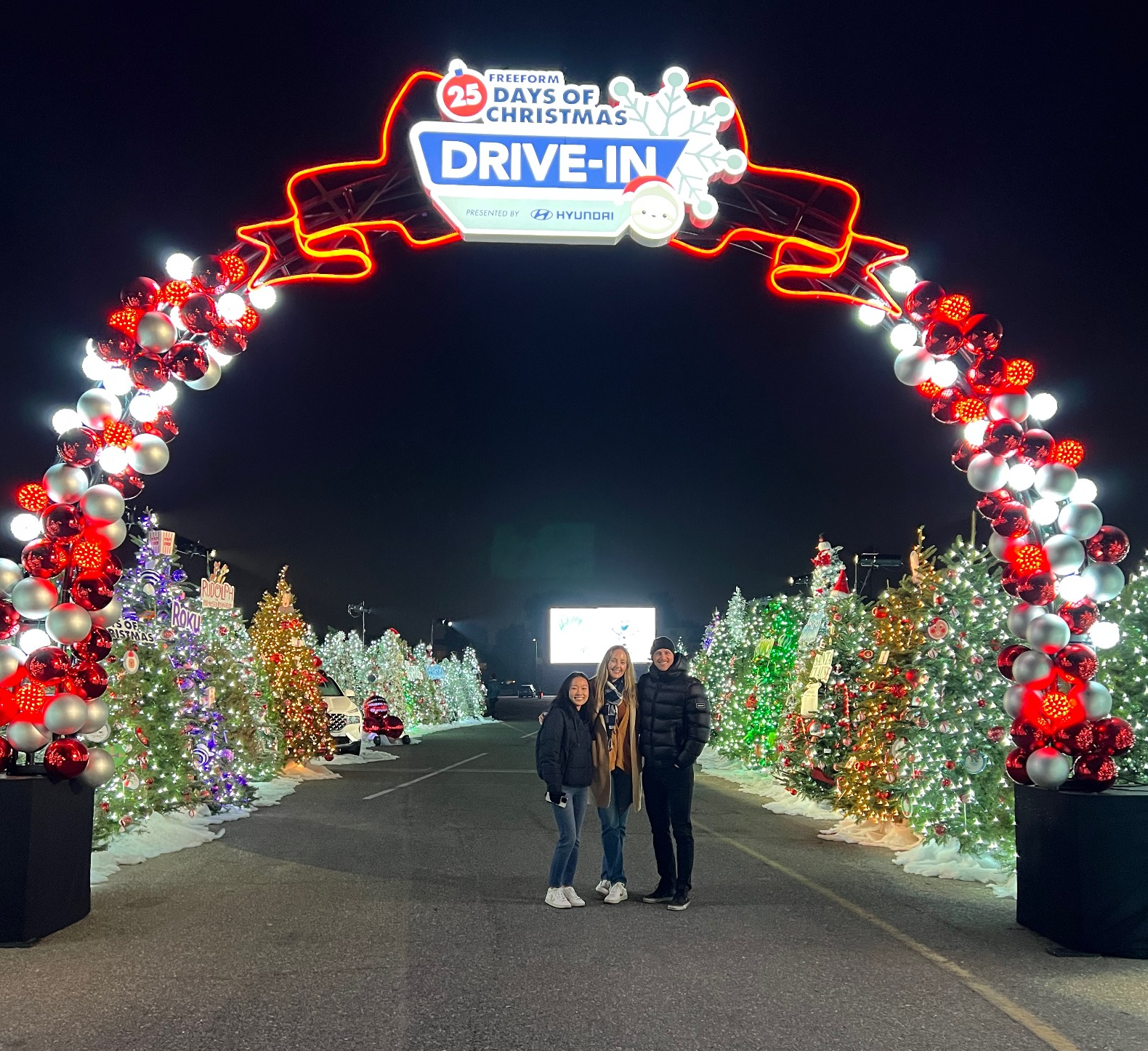 We asked Theresa to tell us more about her work at the event and at Freeform, and of course, some of her holiday favorites.
Tell us about a day in your life at work.
Zoom meetings! Most of my day is spent generating ideas and concepts for experiential events tied to our brand and series. We also make sure those events are executed just as we envisioned them. My team manages multiple outside agencies to make sure this happens seamlessly and works with other divisions across Freeform to make sure our events are as memorable as possible.
How do you contribute to Freeform's 25 Days of Christmas? Is this your first year working on the project, or have you contributed before?
I have worked on 25 Days of Christmas for 10 years in different capacities. I started out in a very traditional marketing role which has evolved over the years into this amazing experiential and influencer role where I get to work with so many teams across Freeform in so many ways. This year was our first time creating a large-scale consumer event to promote 25 Days of Christmas, thanks to the partnership with Hyundai. We just wrapped up a multi-night drive-through event, featuring our tent pole films from the programming stunt.
What is your favorite thing about working on 25 Days of Christmas?
Our films put me in the holiday spirit and our 25 Days of Christmas branding is so cute that it lends itself to creative executions! Freeform knows how to do Christmas right.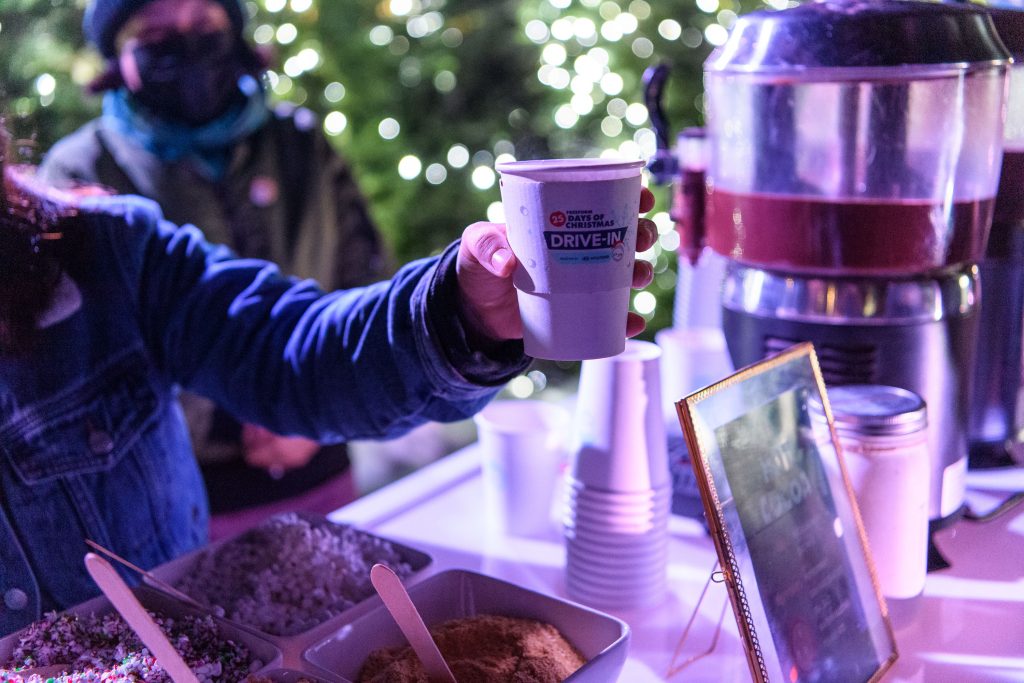 Are there any challenges or anything new you learned from working on this project?
After such a hard year, we really tried to elevate the drive-through experience. We created a winter wonderland Christmas tree lane and gave away holiday treats such as blankets and hot chocolate. We also worked with one of our largest sponsors for a project to date with our ad sales team.
What do you think makes you successful in this work?
I think having a true marketing background helps me approach all of our projects strategically, and that really helps when we are trying to drive tune-in. However, I think my creativity and attention to detail are equally essential in making sure that our experiences are special and memorable.
What do you think makes 25 Days of Christmas something the Freeform audience looks forward to each year?
25 Days of Christmas has been around for 25 Years. Our audience knows that when they want to tune in to a favorite Christmas movie, Freeform has them covered.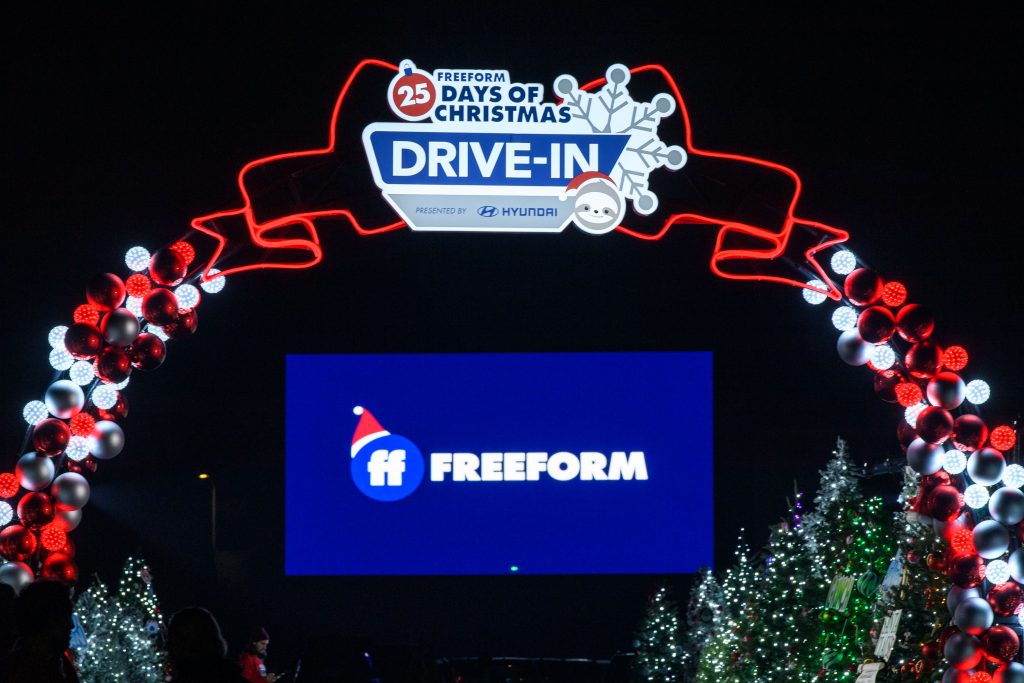 What's your favorite move in the lineup and why?
Home Alone – it's just so nostalgic. Watching it brings me back to my childhood, and it's such a Christmas classic.
What advice would you give to someone looking to build a career like yours?
Be creative and always think big, but know that the small details are what take an experiential event from great to amazing. Look for jobs with experiential in the title rather than just event, as they are usually slightly different in scope and creativity. Thanks to Theresa and all the work of her fellow Freeform employees, we're simply having a wonderful Christmastime!
by Disney Career Recruitment