Rising to the Innovation Challenge – Disney on the Yard's HBCU Student Competition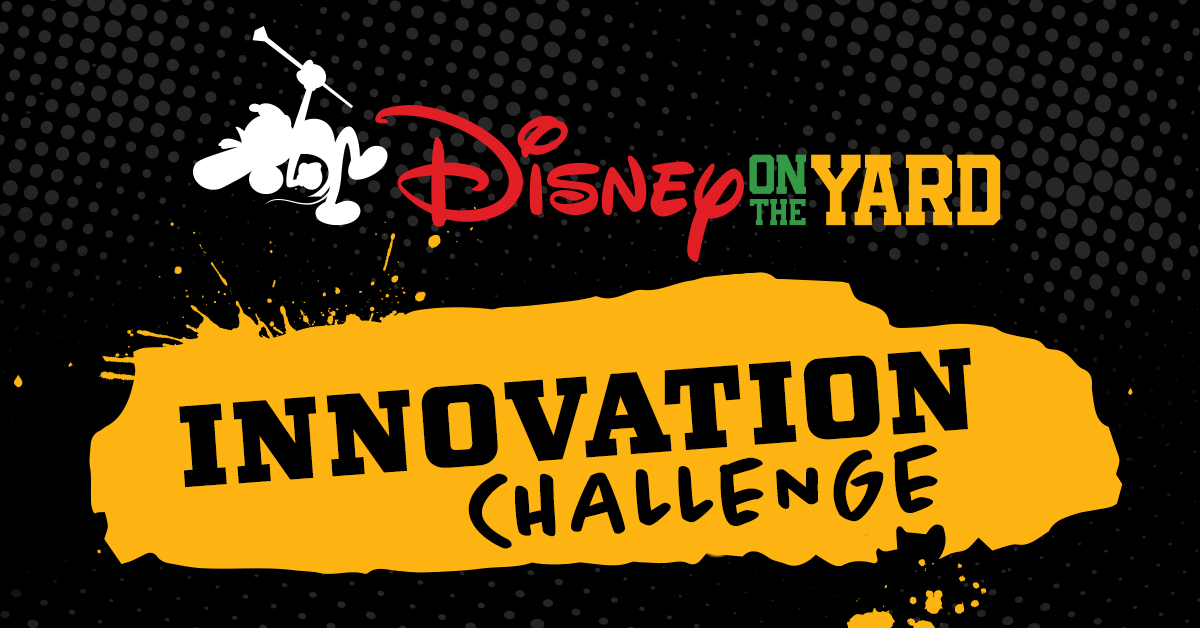 Have dreams of making an impact at a top company, starting your own business, or driving change within an entire industry.
Are often the one who comes up with the best ideas in your group projects.
Want to sharpen your public speaking and pitching skills in front of an audience of esteemed executives and leaders from Disney.
Each year, Disney on the Yard hosts the Innovation Challenge, a one-of-a-kind opportunity for students from Historically Black Colleges & Universities (HBCUs) to pitch their forward-thinking ideas, network with Disney employees and students from other HBCUs, receive mentorship from a leader at Disney, and even win scholarships and a grant for their school.
The Innovation Challenge plays an integral role within The Walt Disney Company's overall commitment to building a robust, long-term pipeline of talent through the development of student internships, mentorship opportunities, and inclusive hiring practices.
So, how does this all really work?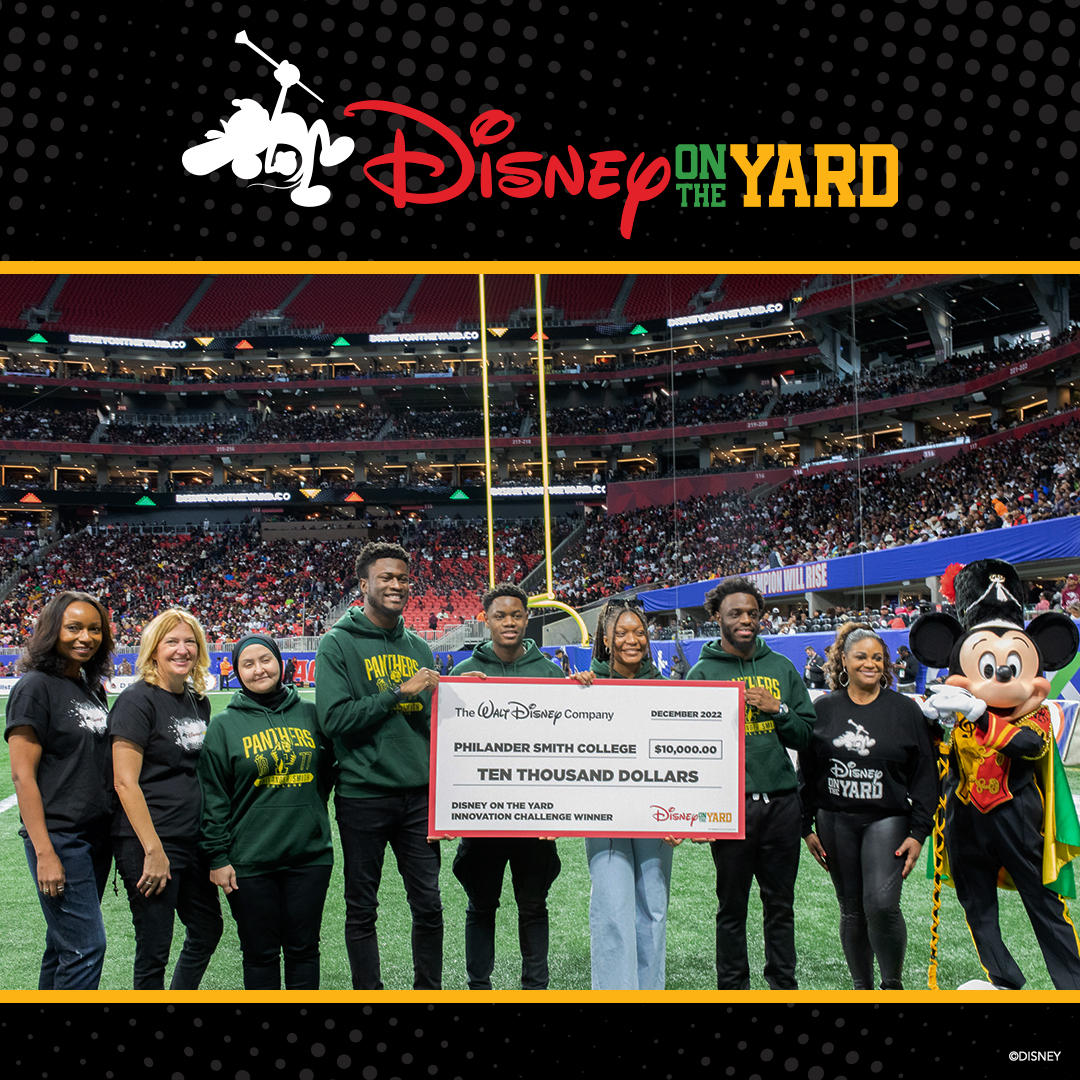 Second: Submit your application.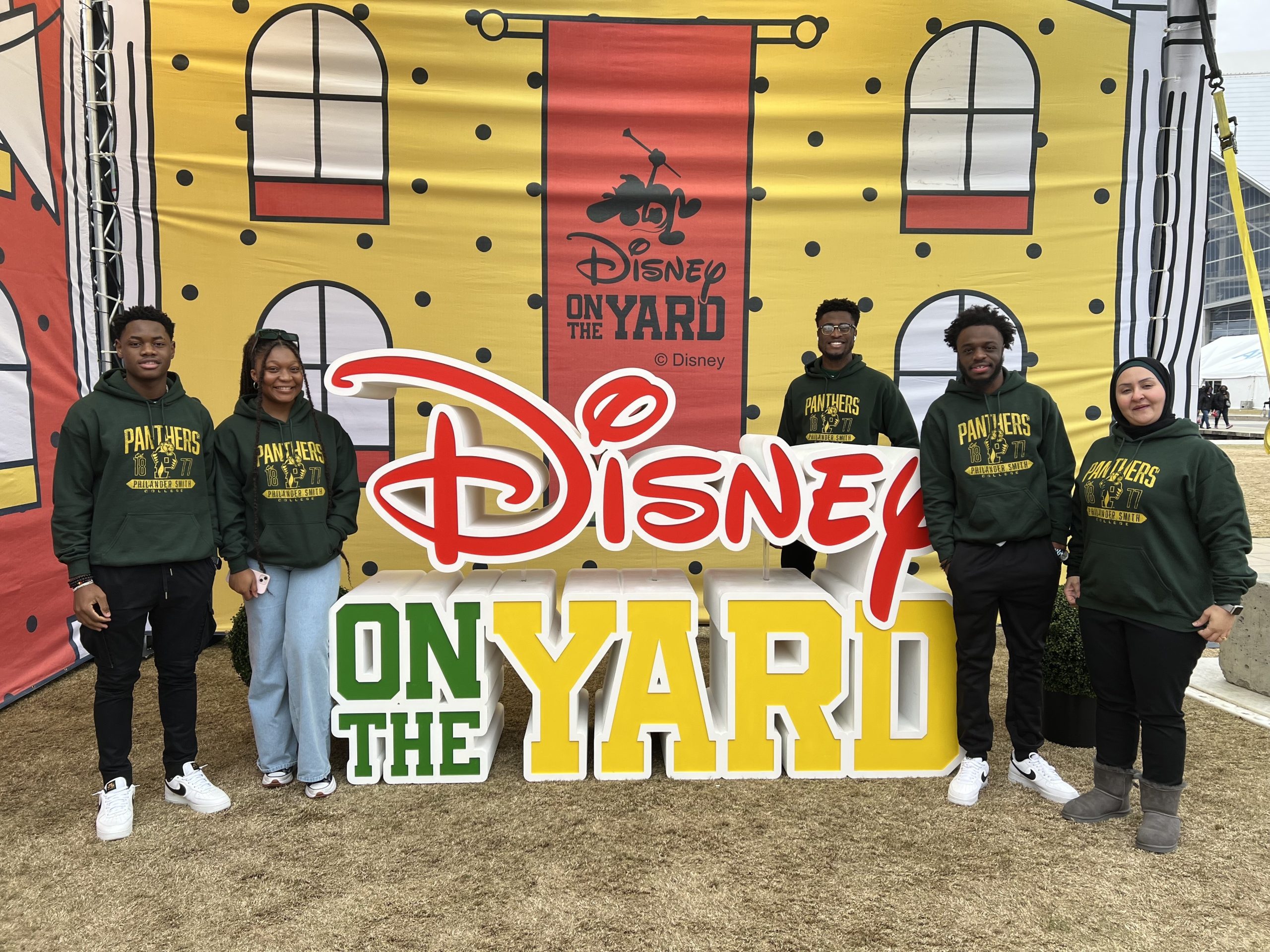 You will receive a confirmation from the Disney on the Yard team if you've been selected to participate, and your team will be provided with a challenge prompt to answer in collaboration with your teammates. Over the course of a few weeks, your team will leverage your artistic, technical, visionary, and communication skills to prepare a submission that will appeal to judges whose backgrounds will represent a wide array of expertise and disciplines. Think of your overall presentation as a case study of your best and brightest ideas to innovate the world around you.
One of the highlights of this experience is the opportunity to receive mentorship and feedback from leaders across Disney's brands and businesses. Nicholas Mesite, vice president of finance, served as a judge for the Innovation Challenge in 2022. Reflecting on the overall experience, he shared the following: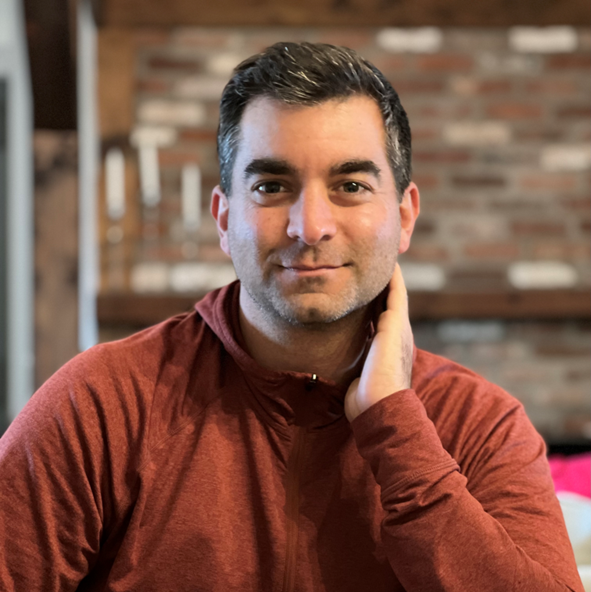 "What an amazing experience the Disney on the Yard Innovation Challenge was for both the participants and judges. I'm still not sure if I was more impressed by the creative thinking from the teams, or their amazing ability to present them. For those who participated, I applaud you for taking on this challenge. Throughout your careers, I urge you to continue to find ways to challenge yourselves and go the extra mile. If you are able to do that, while maintaining the same enthusiasm you had during this project, success will follow. I personally left the event with a list of future candidates; I sincerely hope to see some of you in the halls at one our Disney offices in the future! Best of luck!"
By participating in the Innovation Challenge, you will not only get to connect with incredible leaders like Nicholas, but you'll also have the opportunity to earn scholarships and grants if your team places in the Top Three.
Scholarships are awarded to all members of the teams that finish in the Top Three spots, and the first-place champion will also win a grant for their school. Now that's something you're going to want to put on your resume!
You've got great ideas. You've got the intel on how to sign up for the Disney on the Yard Innovation Challenge. What else are you waiting for? This is your time to shine. When you're ready to learn more and sign up, head over to the Innovation Challenge website.