Meet Joe, Guest Experience Manager at Walt Disney World Resort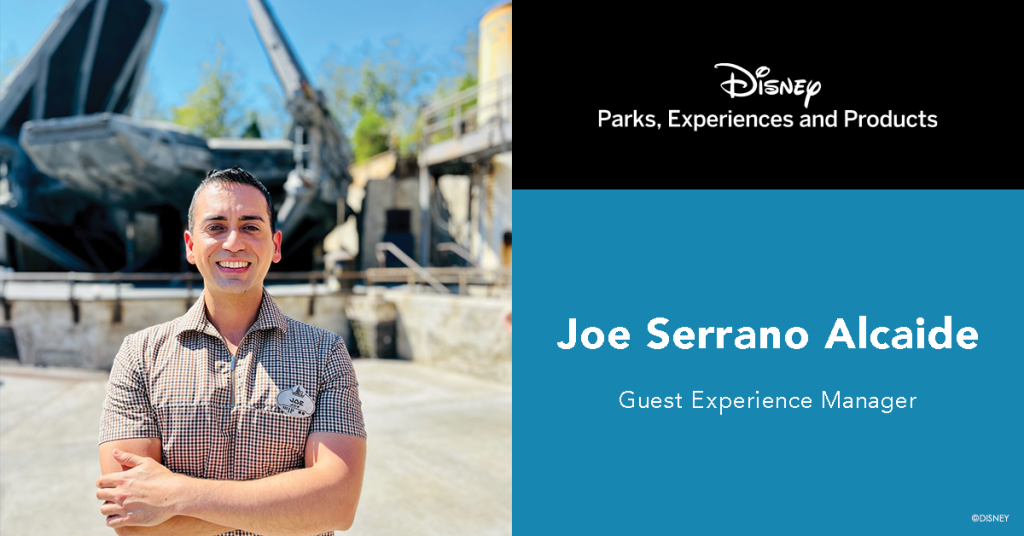 At Disney's Hollywood Studios, guests and cast members alike are encouraged to let their adventures begin as they step into immersive lands and experiences inspired by some of their favorite films, television shows and characters. Whether in a galaxy far, far away in Star Wars: Galaxy's Edge or exploring Andy's backyard in Toy Story Land, cast members and their leaders help bring these unforgettable stories to life around every turn.
"I remember as a kid seeing the Disney commercials and how happy everyone looked and I wanted to be part of that," said Joe. "I always enjoyed helping, teaching and motivating others and what better way to do it than here, where dreams do come true."
Like many cast members at Disney, Joe has worked in several roles throughout his career. While he was recently promoted into a leadership role, you can check out the video below to learn more about his previous role as a Quick Service Food & Beverage Coordinator!
"Becoming a Guest Experience Manager has been one of my biggest accomplishments within Disney," said Joe. "I want to be a great example and motivator for my cast members and to show them that we are in this together. We are here to make dreams come true for our guests, but for ourselves as well. The sky is the limit."
Forming connections with both his cast members and the thousands of guests visiting his locations each day is an essential part of Joe's role as a leader in the operation.
"Treat every single guest and cast member like family once they come in through our gates," said Joe. "Take the time to listen to each person and interact with them. Every interaction is a door to endless possibilities. My favorite aspect of my role is that we all have something different to bring to the team. We all come from different backgrounds and areas, and it's great to learn from each and every one of them and be able to achieve goals together."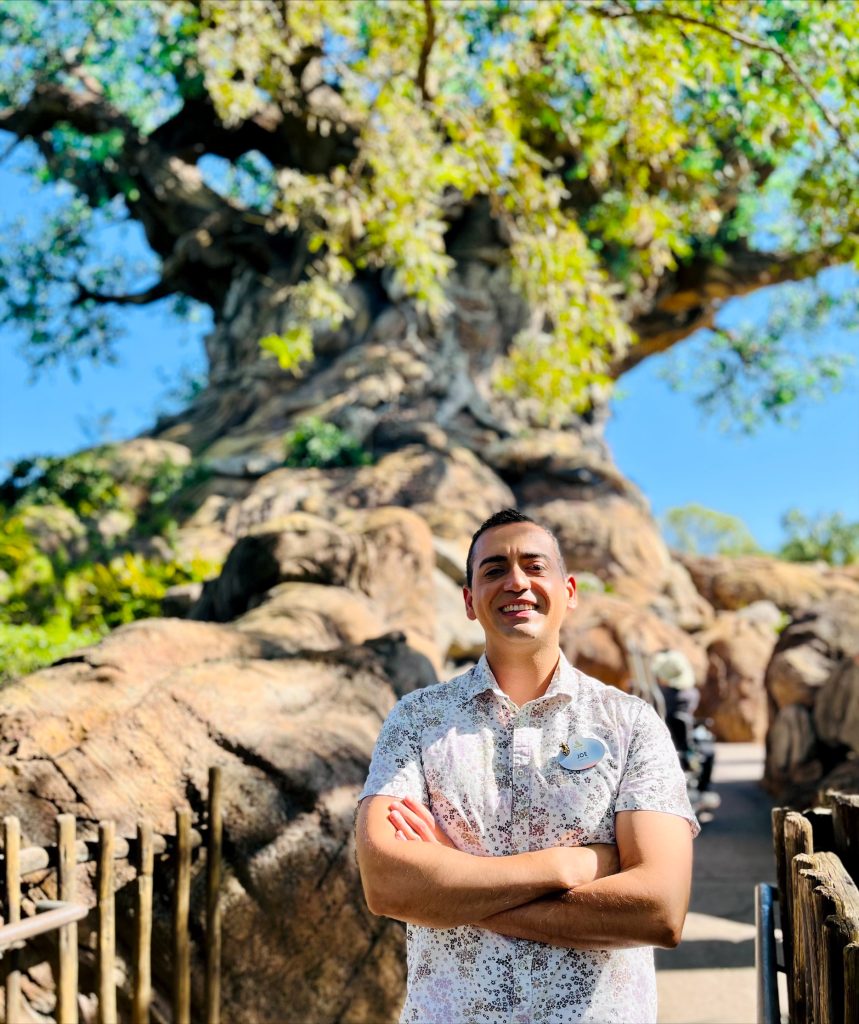 From his time as a Quick-Service Food & Beverage Coordinator to his experience as a leader now, Joe has prioritized inclusivity as a fundamental element of his workplace.
"Inclusion means to me embracing whom I am as an individual, like being yourself to our travelers," said Joe. "By being yourself, you don't know how many different doors you can unlock with a guest."
Though every role has its challenges, Joe shares that the most rewarding part is seeing the reactions to the magic cast are empowered to create for their guests.
"Now that I finally got the opportunity to work for the company, I consider myself a storyteller," said Joe. "We bring these stories to life, and you get to be a part of that magic."
Ready to discover your role at the heart of the magic? Click here to explore opportunities with Disney Parks, Experiences and Products!
by Disney Career Recruitment