Disney on the Yard Supports the Cricket MEAC/SWAC Challenge
Disney on the Yard is back on the road! Recently, the team headed to Atlanta, GA to help Alabama State University and Howard University kick off football season at the Cricket MEAC/SWAC Challenge! The Cricket MEAC/SWAC Challenge is an annual season kickoff event showcasing a team from the Mid-Eastern Athletic Conference (MEAC) and the Southwestern Athletic Conference (SWAC), the prominent conferences of HBCU athletics and NCAA Division I schools. This game aims to bring the unique heritage, legacy, pageantry, and tradition of HBCUs to a national stage. Similar to the Cricket Celebration Bowl, Disney on the Yard was provided national exposure as a corporate partner of this ESPN televised HBCU football game. And of course, Drum Major Mickey Mouse tagged along for the exciting, and jam-packed weekend.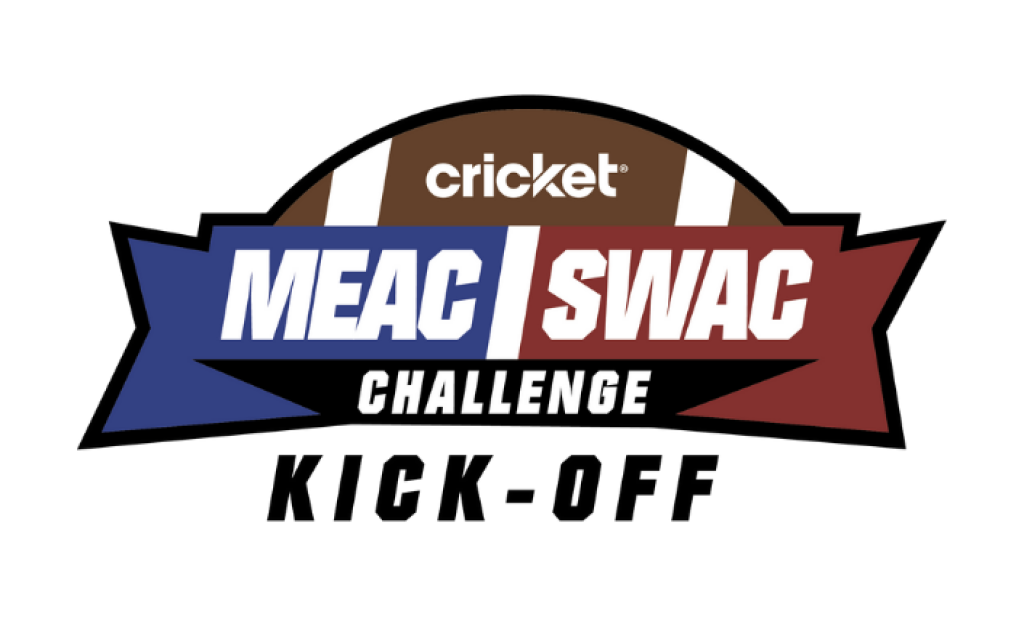 First up, members of the Disney on the Yard team and Disney recruiters hosted career exploration sessions for members of the Alabama State University and Howard University bands. The sessions provided an overview of The Walt Disney Company, opportunities available to these students at Disney, helpful tips for launching a Disney career, and personal testimonies of each employee's Disney journey.
The career exploration session for Alabama State University opened our activations for the weekend. These students were in for a real treat as they heard from one of their very own, alumna and current cast member of "Disney's The Lion King" on Broadway, Bonita Hamilton-Caesar. Bonita shared words of encouragement with the band members stating that her drive and work ethic is a result of her time at Alabama State, and that anything is possible for them should they choose to pursue a career with Disney.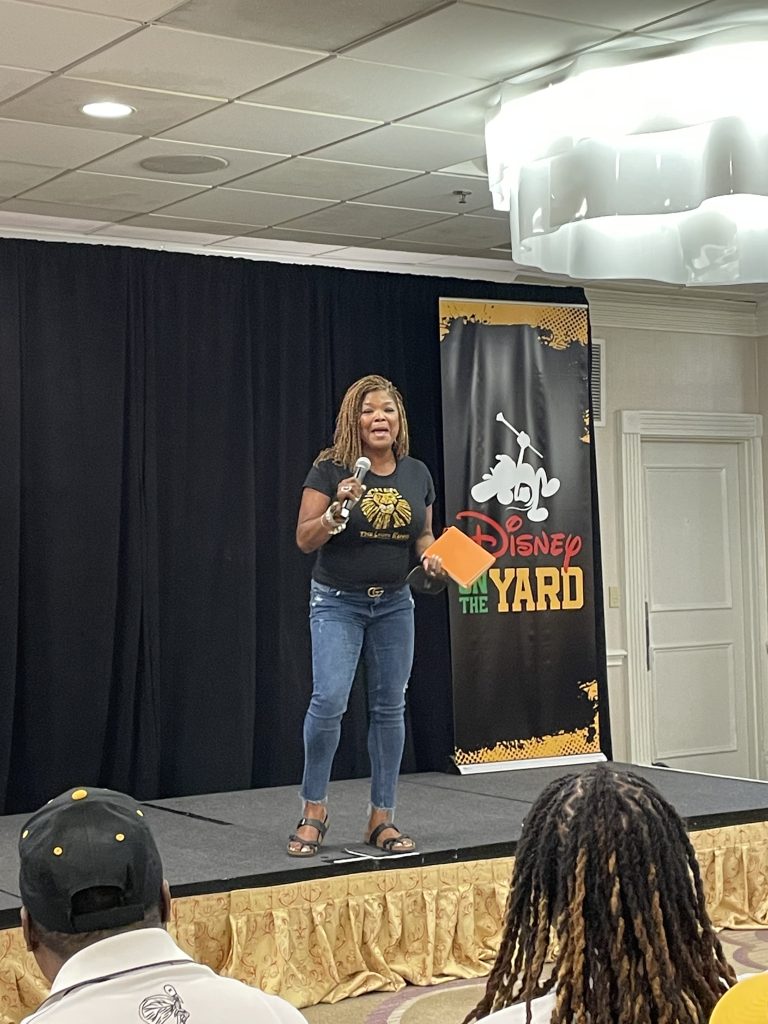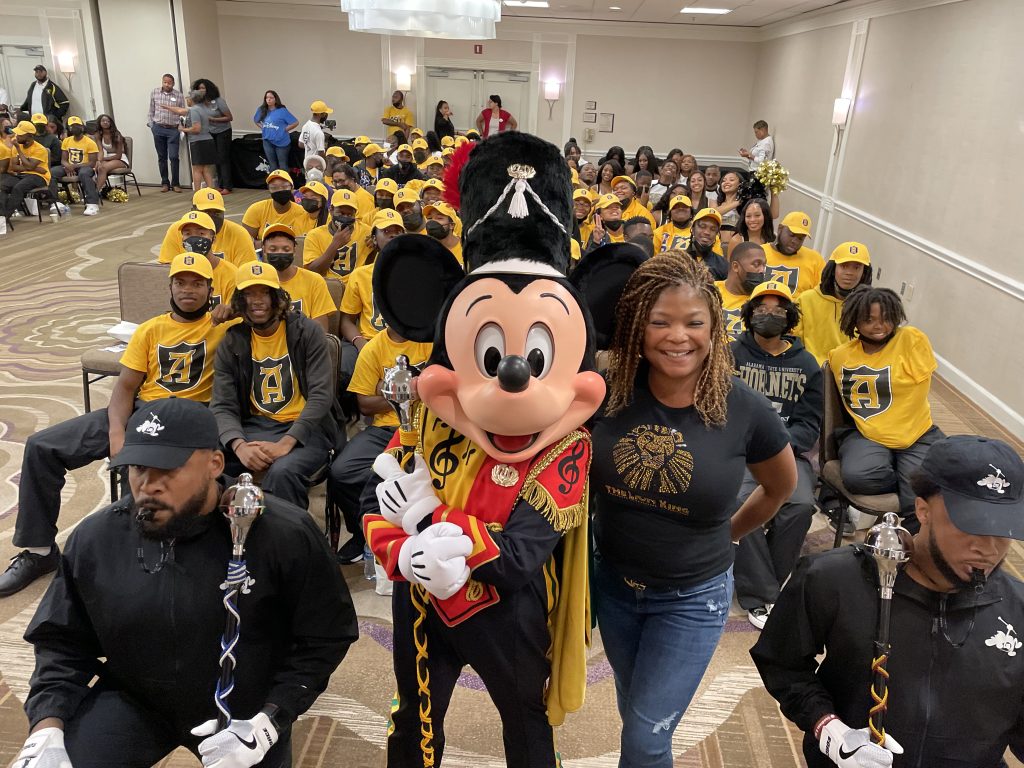 Next, the Disney on the Yard team hosted a career exploration session with the band of Howard University. During this session, students heard from Monique King, a North Carolina A&T State University alumni and human resources manager supporting crew experience for the Walt Disney Studios. Monique encouraged students to consider the Walt Disney Studios, as there are a variety of types of roles in production that assist with the final product of a feature film such as finance and logistical roles. Additionally, students heard from current content intern and recent Morehouse College graduate, James Smartt Jr. James shared what his experience as a Disney Intern has been like, some projects he has supported, and the importance of making connections with leaders around them.
Then came game-day, which began with our Yard Show fan zone pre-game experience! As guests headed to the big game, they were welcomed with a Disney and HBCU experience with everything from Disney on the Yard bookstore with fun giveaways, an awesome DJ to get the party started and a performance from Drum Major Mickey Mouse! And just like any HBCU campus, our Yard Show featured a commemorative plot with a Drum Major Mickey statue surrounded by brick to pay homage to the employees making Disney on the Yard engagements and activations possible.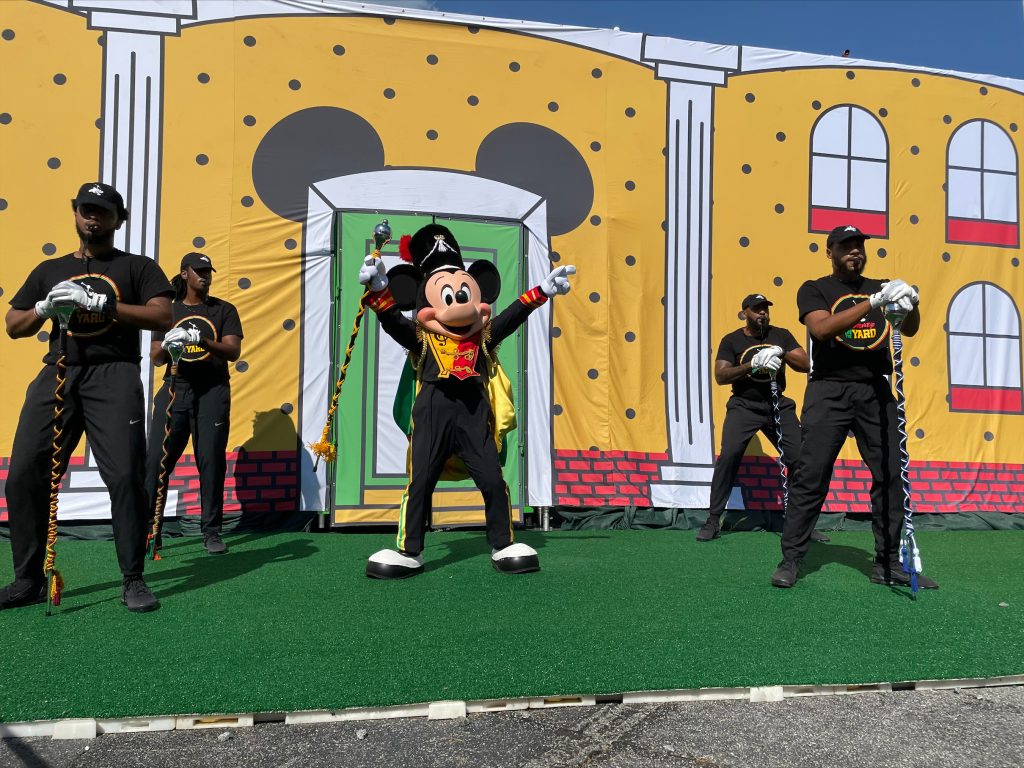 NOW FOR THE BIG GAME! Disney on the Yard brought some magic for fans with t-shirt tosses throughout the game and touches of Disney on the Yard around the stadium. This was also the perfect opportunity to inform fans, parents, and alumni of the Innovation Challenge offering for students that will begin in September. By halftime, fans were ready for a great show, and this show was opened by Drum Major Mickey Mouse! This time, Mickey brought some new moves to the field in addition to his signature HBCU Drum Major backbend, and we were honored to pay recognition to the HBCU drum majors that have helped prepare Mickey for his performance.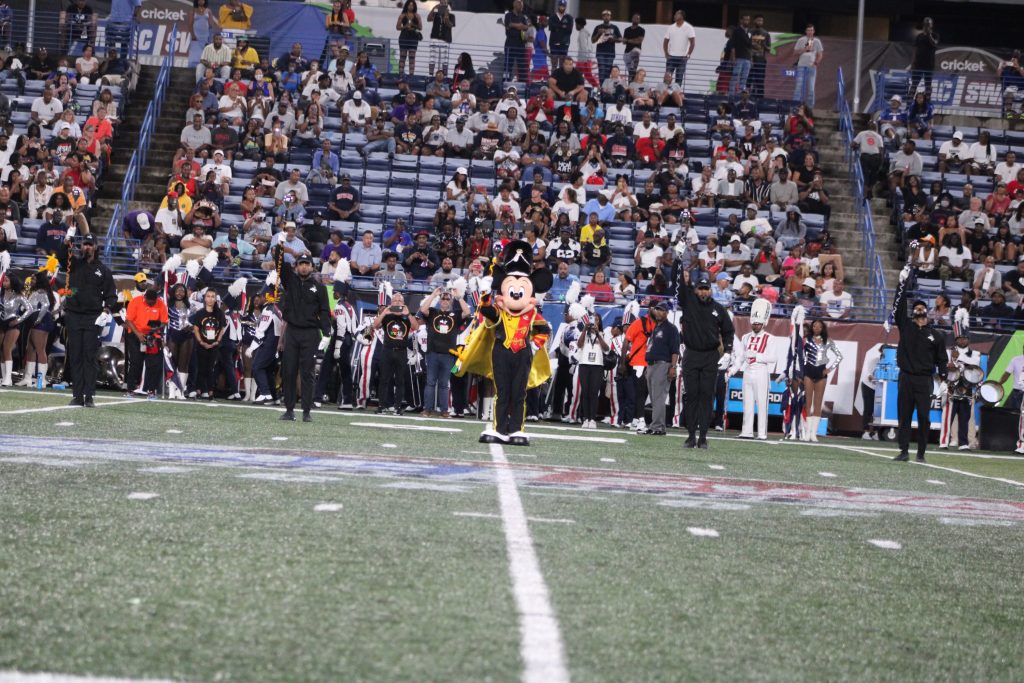 It was a weekend and a pleasure for Disney on the Yard to attend the Cricket MEAC/SWAC Challenge and continue to emphasize our support of Historically Black Colleges and Universities!
To see more moments from the Cricket MEAC/SWAC Challenge follow @DisneyOnTheYard on Instagram! Visit DisneyOnTheYard.com to sign up for the latest news and updates from us.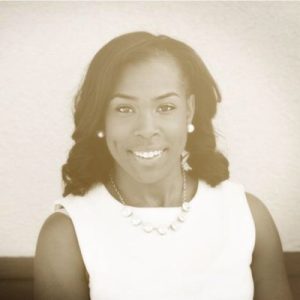 by Bethany C., Communications Specialist