Disney on the Yard at the Cricket Celebration Bowl
In December 2021, Disney on the Yard served as a top-tier sponsor of the Cricket Celebration Bowl, an ABC-televised, ESPN post-season football game for Historically Black College and University (HBCU) football teams. This year's matchup between South Carolina State University and Jackson State University provided Disney on the Yard a great platform to expand brand awareness outside of the company. Because Disney is aiming to make a big impact and be authentic in our HBCU engagement, a very special guest made their world debut during the Celebration Bowl weekend: Drum Major Mickey Mouse!
Mickey Mouse and Disney on the Yard had a jam-packed weekend of events planned leading up to the big game on Saturday. First up, a trip to the Boys and Girls Club. Members of the Disney on the Yard team, including executive champions from the company, visited the Salvation Army Bellwood Boys and Girls Club to hand out toys and spread holiday cheer. Once the kids were amped up and excited with their new toys, Drum Major Mickey made a visit in his first ever appearance! He even gave a small performance and sneak peek of what was to come on Saturday.
Later that evening, Mickey made another appearance, this time for the football players and coaches of South Carolina State University and Jackson State University at the Champions Circle Showcase, sponsored by Disney on the Yard and hosted at the College Football Hall of Fame. This banquet recognizes the accomplishments of both teams as they prepare to close out their season. ESPN commentator Tiffany Greene brought words of encouragement on behalf of The Walt Disney Company, and encouraged those present to confidently move forward with all they learned from their HBCU experiences.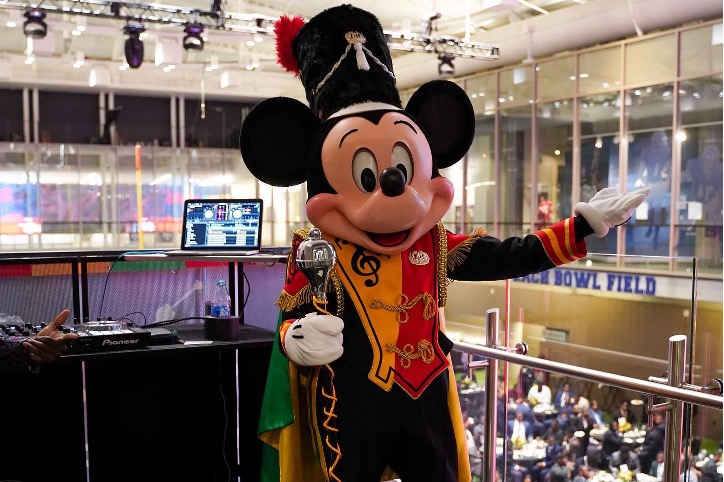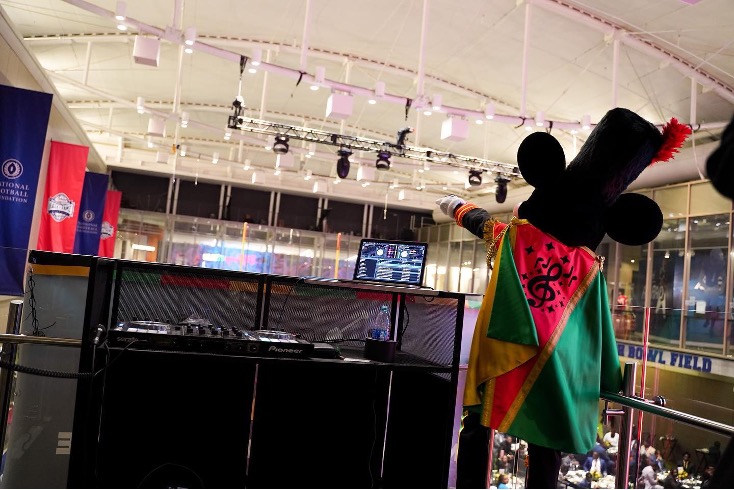 Friday was all about steps leading to a successful career. Members of Disney's campus recruitment and outreach and engagement held career exploration sessions with South Carolina State University and Jackson State University band members. These sessions were led by HBCU alumni at all levels from recently converted interns to senior managers and Vice Presidents. They explained the many industries and opportunities The Walt Disney Company has to offer. Of course, the cherry on top of each session was a visit by the newest Drum Major in town, Mickey!
Finally, game day arrived! The day started bright and early with our Yard Show fan experience. This pre-game moment for the fans allowed guests to experience Disney on the Yard from themselves with a commemorative plot and statue of Drum Major Mickey; a dining hall with sweet treats; a live DJ bringing the very best tunes; and of course, visits from Mickey! It did not take long for everyone heading to the game to make their way to the Yard Show, and we ALL had a great time!
Next, everyone made their way into the stadium for kickoff. During the game, Disney on the Yard had a variety of in-game activations. Some of the highlights included: Scholarships and donations to HBCUs totaling $90,000.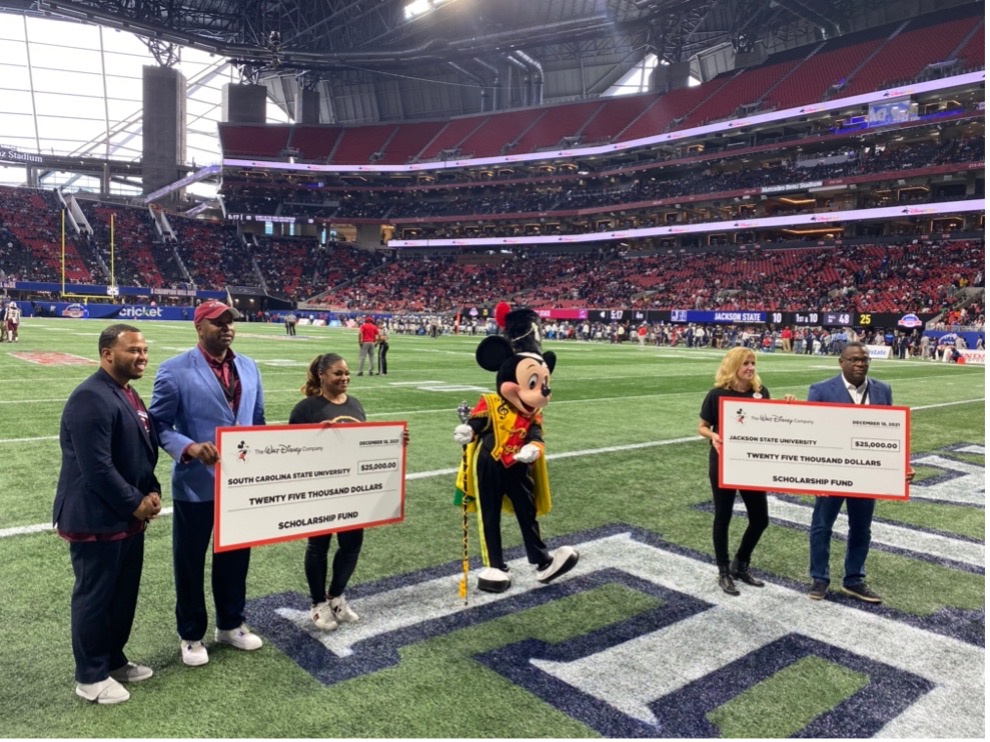 An on-field recognition of Disney College Program participants attending HBCUs;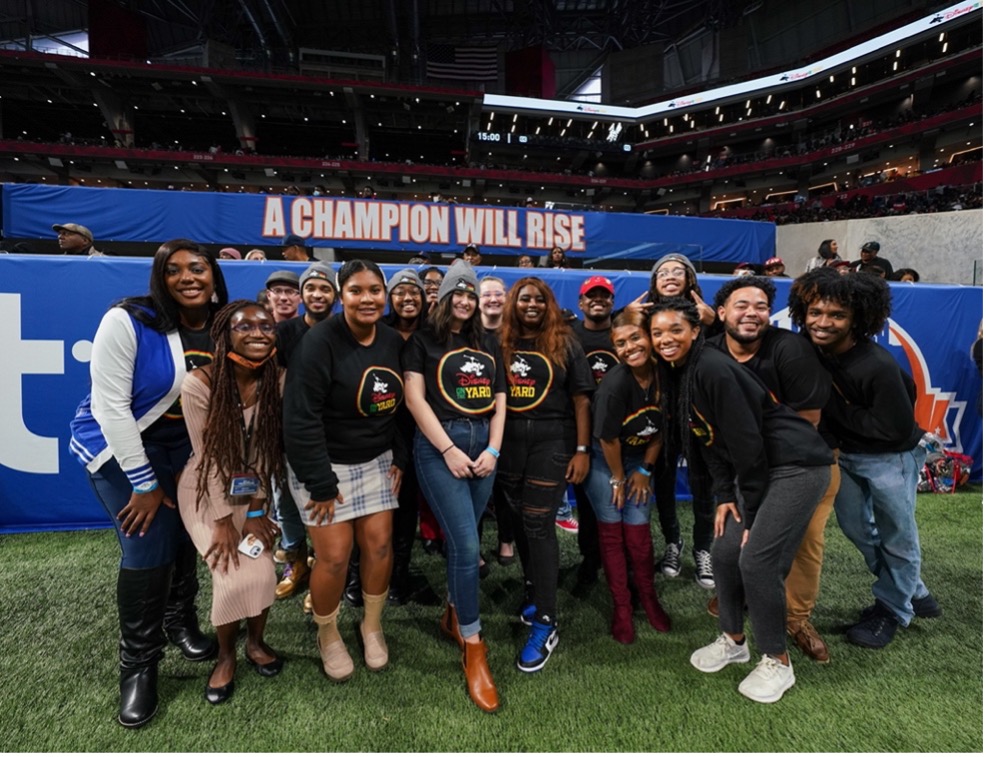 A message from NBA player and Executive Producer of "Why Not Us," Chris Paul, and Disney on the Yard t-shirt cannons; And of course, the big halftime debut of Drum Major Mickey! The crowd loved him!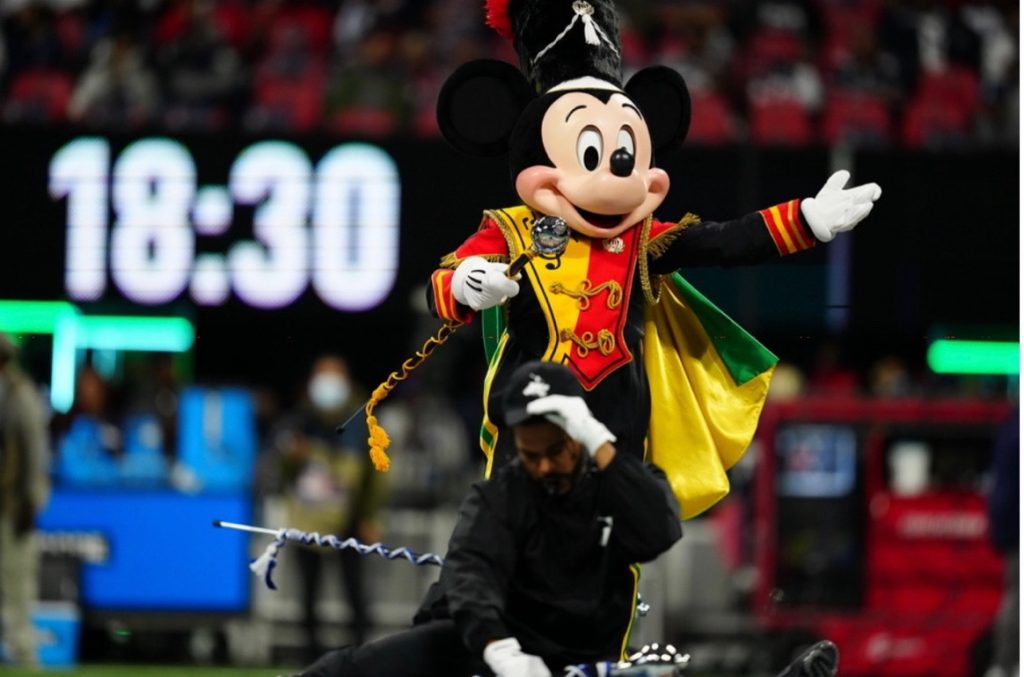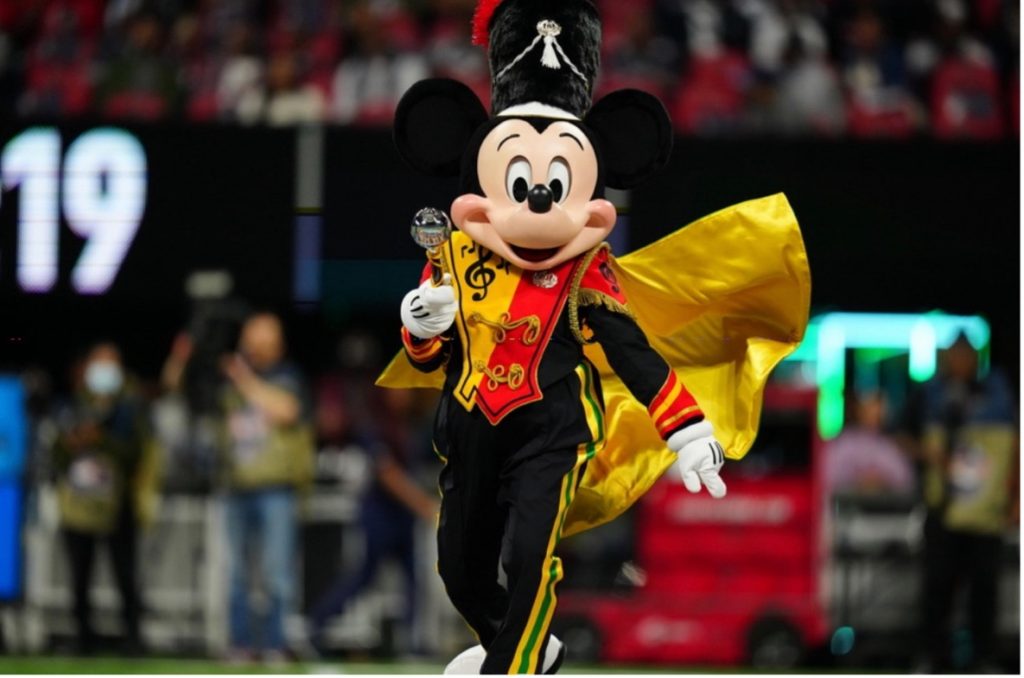 It was a great weekend and pleasure for Disney on the Yard to attend the Cricket Celebration Bowl and further emphasize our support of Historically Black Colleges and Universities!
To see more great moments from the Cricket Celebration Bowl, follow @DisneyOnTheYard on Instagram! Visit DisneyOnTheYard.com to sign up for the latest news and updates from us.
by Disney Career Recruitment