Meet Victor, Hong Kong Disneyland Resort's First Diversity, Equity & Inclusion Manager
When Victor first began his career at Hong Kong Disneyland Resort in 2015, he never imagined he would be able to grow with the company and play an important role in the evolution of the company's culture. He got involved with Disney's inclusion efforts in the workplace, finding the work incredibly meaningful. Victor knew he wanted to pursue a role where he could make a difference and contribute to the diversity efforts at Hong Kong Disneyland Resort.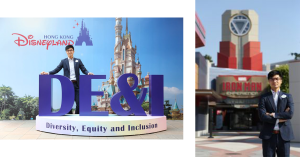 "My role is not only about promoting inclusion but moving the needle and making it a priority within our culture," Victor says. "I can help sustain and unite inclusion into daily life here, and that is why I love my job."
Victor describes his responsibilities as organizing events and activities across the resort to transform the concepts of diversity, equity, and inclusion into actionable behaviors through learning and developmental activities.
"Our cast members are very passionate about it, and everyone is so supportive of the initiatives," he explains. "But inclusion is a journey, not a destination. It's not only launching a project; it's all of us working together to achieve the goal of embracing others and building a better tomorrow for everyone."
Victor is proud of the work being done at Hong Kong Disneyland Resort and believes there is good representation across the resort with cast members originally from 38 countries and regions, speaking 25 languages, and encompassing four generations.

"We can always do more," Victor says. "I think diversity is only the beginning, while equity is the means, and inclusion is the result. At Hong Kong Disneyland Resort, we are focused on educating everyone and driving that change through positive influence."
Recently, a two-day Inclusion Spotlight Event was hosted at Hong Kong Disneyland Resort with keynote sessions, workshops, and a Diversity, Equity, and Inclusion Lab with interactive activities. Speakers with diverse backgrounds were invited to share their experiences in a variety of topics, and cast members had the opportunity to learn about the different cultures represented at the resort in the form of interactive games, dances, and cultural artifacts. They also had the chance to learn about mobility devices and used wheelchairs to get from one location to the next. Victor believes it was one of the most successful events because cast members were able to learn about diversity in a variety of ways.
"It was an event that touched our cast members' hearts," he explains. "It allowed them to embrace the culture, and by incorporating it into their personal life, I could see the transition from awareness to appreciation."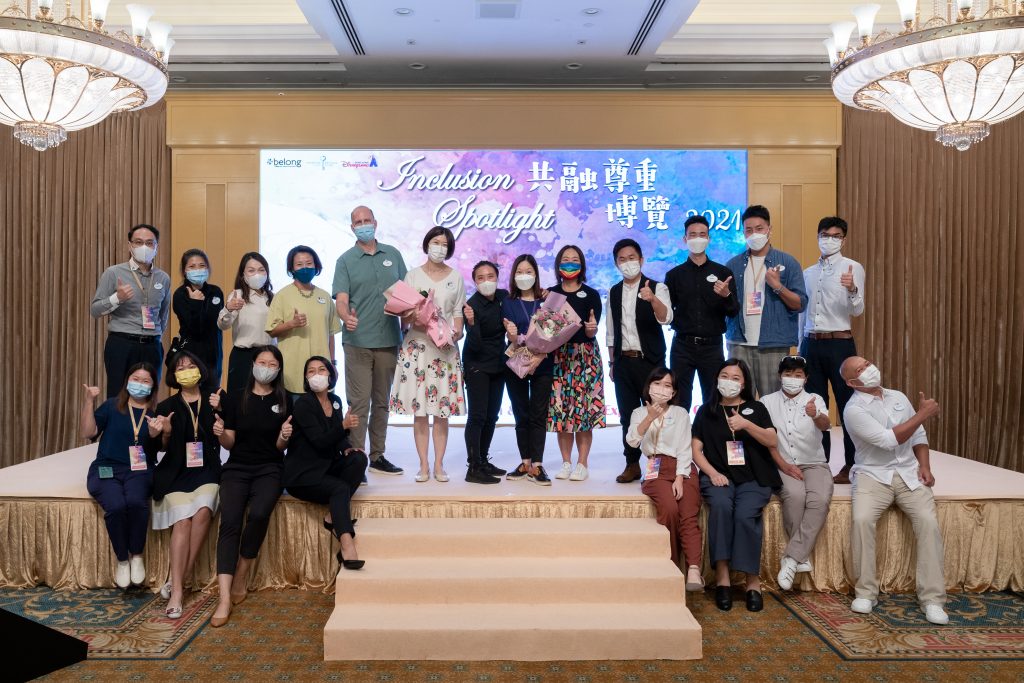 Creating a sense of belonging is important to Victor and he is proud to see that Hong Kong Disneyland Resort has brought forth so many new initiatives to promote the inclusion of all cast members. He believes we all have common ground that we share, and he wants to inspire others to stay curious and continue learning to become our ideal selves through personal growth. It is his goal to make Hong Kong Disneyland Resort the employer of choice in terms of diversity, equity, and inclusion.
"Hong Kong Disneyland Resort is a place of belonging," Victor says. "It's a place where you can truly be your authentic self in a supportive environment, and you are appreciated and valued."
Interested in a career with a difference? Explore available opportunities at Hong Kong Disneyland Resort and discover where your story begins. Click here to learn more.
by Disney Career Recruitment