FAST (Future APAC Storytellers) Leadership Program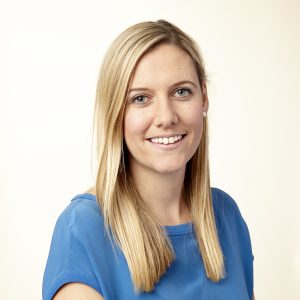 We are pleased to announce that the FAST (Future APAC Storytellers) Leadership Program officially commenced in mid-2022! During this rotational, two-year leadership program, nine participants across APAC will work directly with our top APAC executives and leaders on strategic projects across all areas of our business such as Disney+, Consumer Products, Studio Marketing, and more.
Keep reading to learn more about the exciting opportunity from Caroline Bourke, who is part of the APAC Org Talent & Solutions team in HR and is the co-lead for the FAST Program project team.
Can you please share more about the FAST Leadership Program?
The purpose of the FAST program is to build a pipeline of best-in-class future leaders with high potential and critical capabilities for The Walt Disney Company's evolving businesses in APAC. The program is open to both internal cast members and external talent across the Asia-Pacific region. It consists of three business rotations across the organisation, a professional development program, and exposure to senior leadership. For the pilot program, we focused on candidates with a maximum of three years of work experience.
What excites you about this program? How is this program building the future of Disney?
The exciting thing is that it's the first time we have run a program of this style across the region, so we are learning every day! Our FAST Program talent has demonstrated that they are extremely capable, have experience and skills in areas identified as critical for the future, and have high leadership potential.
The program allows them a unique experience at an early stage of their career, where they gain exposure to multiple areas of the organisation. We believe this will set them up well for future leadership roles as they will have deep knowledge and understanding of the broader organisation and will also build a large network of colleagues. I look forward to seeing what our first cohort of FAST talent achieves in the future!
What is your role with the program? How have you helped grow and develop the program?
It has been an amazing experience to be part of this program, and I have learned so much along the way. A key part of my role was to work with the fantastic project team and keep all the elements of project planning on track as well as engage with many stakeholders across the region to make it a success. It hasn't been smooth sailing the whole way, but it has been a joy to work on this program from its inception to problem-solving and to now being able to see our FAST Program talent flourishing in the organisation!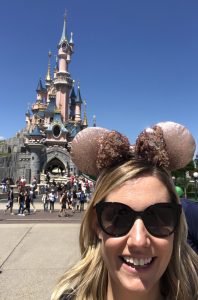 How does the program focus on diversity, equity, and inclusion?
This program was born out of a desire to attract and grow a diverse group of future leaders. The APAC region is complex, and no two markets are the same, so diversity has many meanings in APAC. Therefore, we knew when designing the program that we would need to engage with leaders from each market to ensure we had accurately captured their needs and local context.
We worked closely with our Talent Acquisition partners to develop a recruitment process that had an inclusive approach when identifying top candidates. For example, in some markets, having a master's degree is a common prerequisite to determine talent. However, to take a more inclusive approach, we were less specific with the criteria regarding qualifications and instead focused on other key factors like work experience and assessment tools to look at how candidates demonstrated key leadership traits.
We are thrilled to be bringing this pilot program to cast members across the APAC region and look forward to seeing how the program continues to take shape!
by Disney Career Recruitment