Giving Thanks for Disney Aspire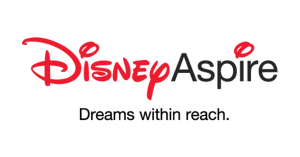 Now is the time of year when we think about what we're thankful for, and that is especially true for our Disney Aspire participants and graduates.
Since its debut in 2018, Disney Aspire has enabled thousands of employees and cast members with the opportunity to pursue their dreams by providing 100% tuition paid up front at our network of learning partners and universities.
Each of our participants enroll in Disney Aspire with a unique goal in mind —whether it's learning English as a second language, earning a college degree, or landing a dream job opportunity. And all of our participants have one thing in common: their decision to invest in themselves and their futures by putting their #DreamsWithinReach.
From all of us at Disney Aspire, we couldn't be more thankful for our students and graduates and wish everyone a happy season of thanks. Learn more about Disney Aspire at aspire.disney.com.
Disney Aspire is the most comprehensive education investment program of its kind, offering 150+ programs at a network of educational institutions nationwide. As part of The Walt Disney Company's commitment to supporting its employees and cast members, Disney Aspire puts #DreamsWithinReach by removing key barriers to enrollment and inspiring career mobility.
by Disney Career Recruitment