HBCU Week: Aspire to Achieve Your Dreams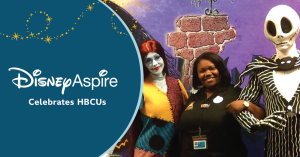 From October 6-9, Disney celebrated HBCU Week – a week designed to recognize historically black colleges and universities (HBCUs) and the advancement of educational equity, excellence, and economic opportunity across the United States.
Earlier this year, Disney Aspire—The Walt Disney Company's education investment program that offers 100% paid tuition up front to eligible hourly employees—introduced its first in-network HBCU, North Carolina A&T State University. The much-anticipated addition enables employees and cast members to fulfill their educational dreams and, for some, a personal dream, too.
Meet Quen Mitchell, a Disney Vacation Club Membership Advisor and Disney Aspire participant pursuing her B.S. in Information Technology as part of the very first group of students who selected NC A&T State University to put their #DreamsWithinReach.
For Quen, pursuing a degree through Disney Aspire was about more than tuition-free education. "Attending an HBCU is a family rite of passage," Quen shared. "It goes beyond achieving higher education; it is about culture and heritage."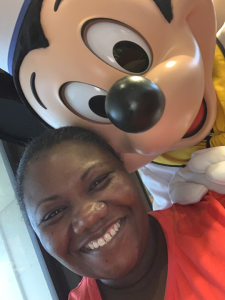 While Quen's Disney Aspire journey has just begun, after just one semester, she can already speak to the program's benefits and feels the interconnectedness between Disney and NC A&T State University. "My HBCU journey so far has been amazing! I have experienced wonderful opportunities so far to enhance my career and educational goals. My university's band will even be at Magic Kingdom during HBCU's largest-ever appreciation week!"
Check out a sneak peak of the Blue & Gold Marching Machine below:
You can learn more about Disney's celebration of HBCU Week here, and to learn more about Disney Aspire, visit aspire.disney.com.
Disney Aspire is the most comprehensive education investment program of its kind, offering 150+ programs at a network of educational institutions nationwide. As part of The Walt Disney Company's commitment to supporting its employees and cast members, Disney Aspire puts #DreamsWithinReach by removing key barriers to enrollment and inspiring career mobility.
by Disney Career Recruitment